Announcing Marketplace
Announcing the audiobook creation platform built for a world booming with audiobooks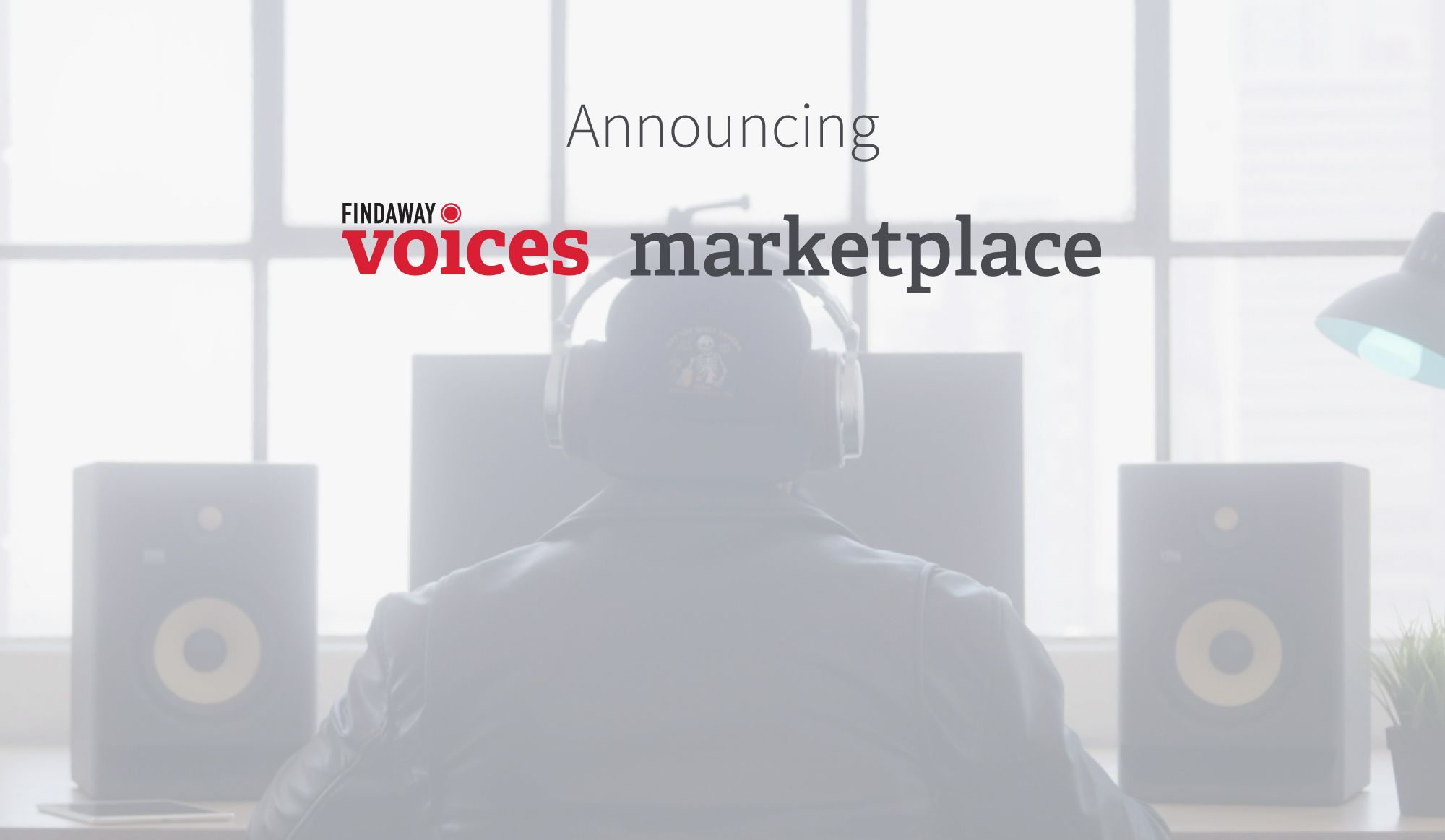 The audiobook creation platform built for a world booming with audiobooks
Are you ready for a brand new way to make audiobooks?
Introducing Findaway Voices Marketplace. This is the audiobook creation platform built for a world booming with audiobooks. We've heard everything you have asked for and used that to build a suite of free tools for you.
The first feature is launching today. Now narrators are able to create their ultimate profile on the web with our new enhanced profiles feature and share it with authors everywhere.
What's next?
Everything you've been asking for.
When the full launch of the Marketplace platform arrives it will provide authors:
A searchable and trusted space to connect with narrators
Free tools to help you manage the production process from end-to-end with the narrator you hire
The power to bring audiobooks to market quickly

As always, when you create your audiobook on Marketplace there is no exclusivity and you keep your rights, plus you have the opportunity to sell worldWIDE through the largest audiobook distribution network.
Watch our one-minute video, listen to the Creative Penn podcast, or join us on Clubhouse this Friday at 1 pm ET where we'll answer questions live! Help us let the world know Marketplace is coming and forward to an author or narrator friend. Everyone is welcome on Marketplace.
This is your audiobook creation platform.
Get ready to Make it on Marketplace.