Feature Update: Narrator audio samples

Narrators now have full instant control of their audio samples.
Update 4/9/18: This feature has been expanded to include control of your bio, rate, and headshot. Read more here: Feature Update: Introducing Narrator Portfolios
---
Your skills are always improving and your experience grows with every project. Now you can make sure the samples that authors hear on Findaway Voices always represent your latest and greatest without having to contact our support team.
Until today, it was kind of a pain to update your audio samples on Findaway Voices. There wasn't an easy way to view or hear what you've already sent us, and you had to email our support team to add new work. We tried to turn your edits around as quickly as we could, but it definitely wasn't instant. We're pleased to announce that now you have full instant control over your audio samples — the audio that authors review before making their audition requests.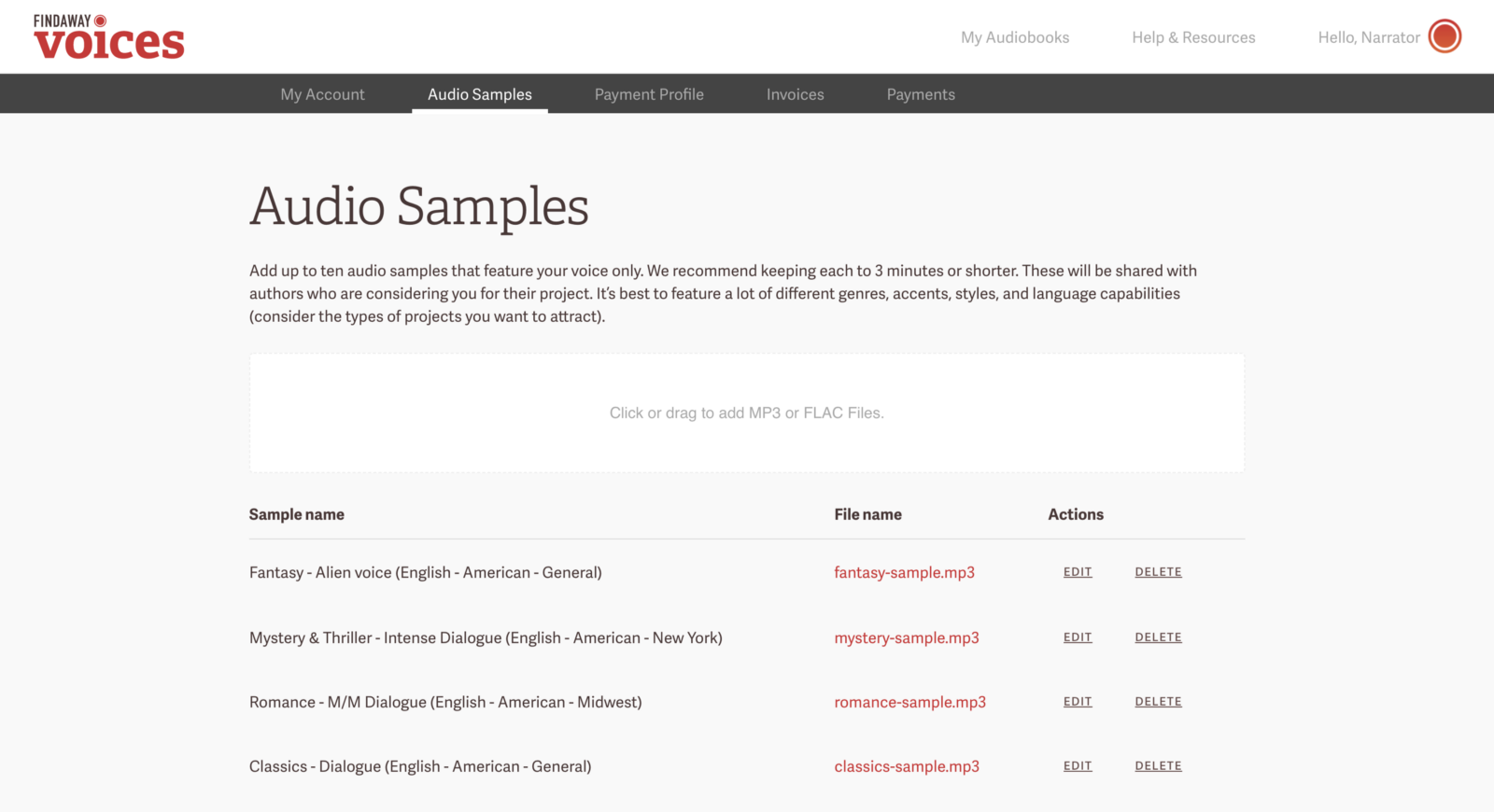 Our new Audio Samples page (only visible to narrators) lets you add, remove, or rename your audio samples at any time. All changes are reflected immediately across the site. This update makes it easier than ever for you to stay in control of how you're presented to authors on Findaway Voices, making sure you're always represented with the best examples of what you can do.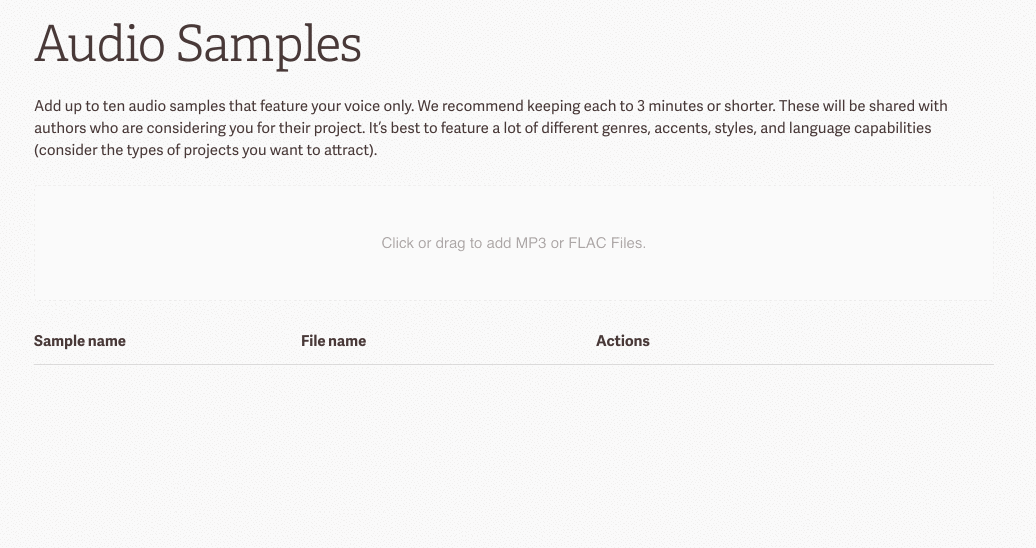 You may upload up to ten audio samples to showcase your talent on Findaway Voices. When a new project is created, the Findaway Voices casting team presents the author with 6–10 choices of narrators for review — this is when authors listen to the audio samples. We've standardized the naming format to keep the presentation of these audio samples consistent for authors to review quickly. Sample names will always start with the genre, and end with the accent or language of the sample. Use the middle section to be descriptive and clear about what is contained in the sample itself.
What to upload
You're in control of how you'd like to present yourself with audio samples, but there are a few best practices we recommend:
The samples should only include your voice. Don't make it confusing for someone to pick your voice out of a multi-cast segment.
Choose samples from a variety of genres that fit your performance style to attract the widest possible range of projects.
Audio samples from past audiobook productions are best. In a pinch, you can upload short demo reels.
Just finished a great project? Clip out new samples while it's fresh in your mind, and keep your portfolio up to date with your latest and greatest.