Marketplace Author Profiles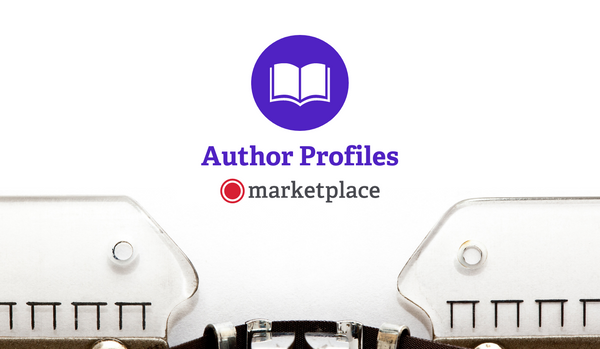 Findaway Voices Marketplace is now two months young and Author Profiles are the first major feature addition. Trust and transparency between authors and narrators are one of the pillars of Marketplace. The new Author Profiles are foundational to advancing toward a future where every person involved in a Marketplace production feels safe and confident that they're working with a great partner. We're working to make Marketplace a free platform that betters the entire audiobook industry.
Today, Authors are now able to create a profile on Findaway Voices Marketplace. The Author profile looks similar to its narrator counterpart and features an avatar image, cover image, background color, and bio. Author profiles live within the Marketplace platform and are not public with unique URLs like narrator profiles. At this time, they are only able to be seen by narrators from whom you request an audition.
The Author Profile paves the way for the upcoming review system where narrators and authors are able to review one another after completing an audiobook production on the Marketplace platform. When the review system is launched, authors and narrators will be able to review one another in several key areas. Then, as more audiobook productions are completed on Marketplace both authors and narrators will be able to see more reviews and stats about past productions that will help both parties better evaluate if this is a person you want to work with.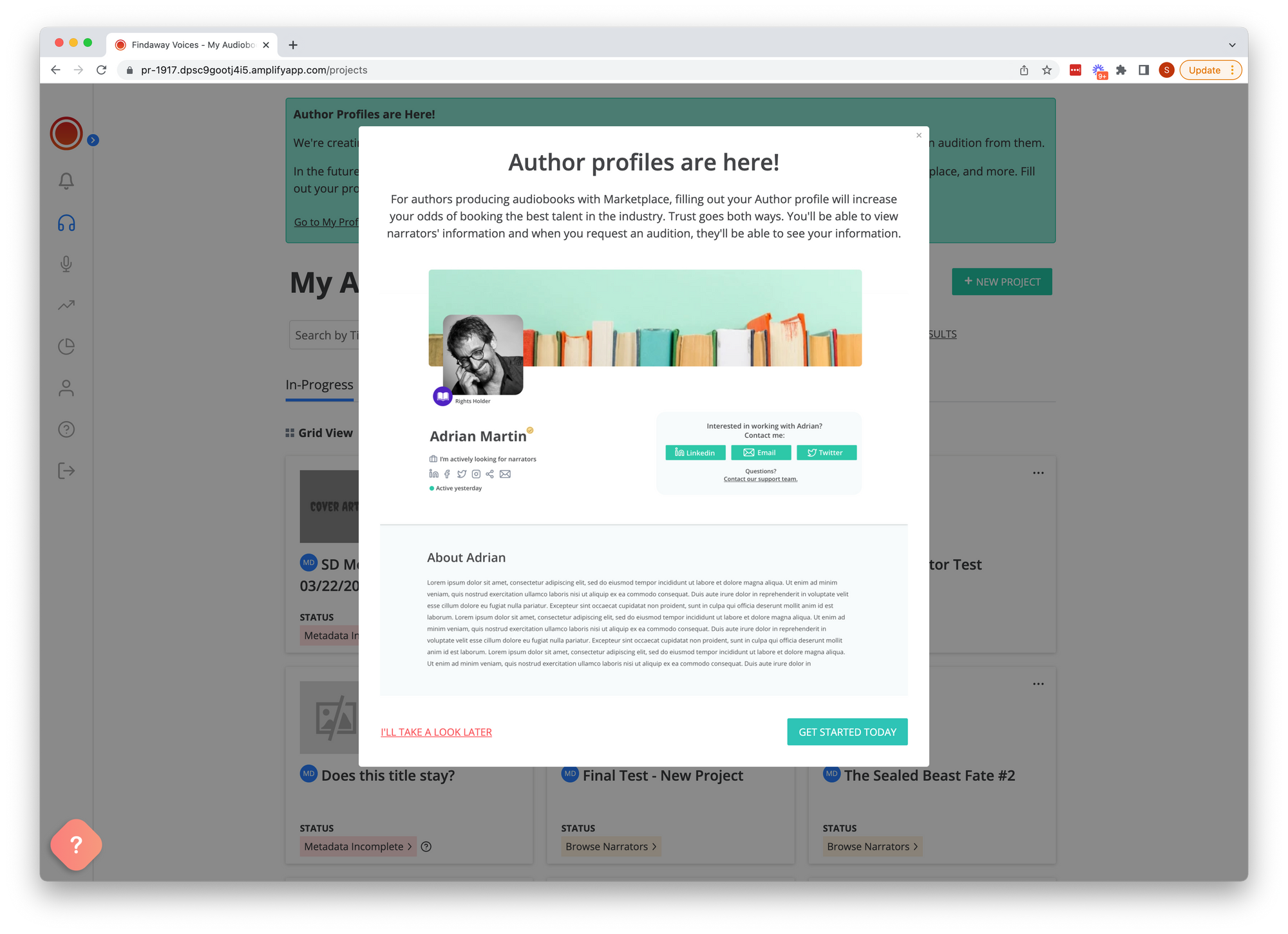 The next time an Author logs in to Findaway Voices, they'll be prompted with a pop-up to complete a profile as well as a banner message on the top of their dashboard. To create your Author Profile simply click under the "My Account" section and navigate to the "My Profile" tab.
When authors take the time to fill out a great profile they will represent their author brand well and thus attract great narrator talent in the industry. Trust goes both ways and audiobooks are a team effort between the author and narrator. Authors will be able to view narrators' information and vice versa. Author Profiles are not currently required for Marketplace productions but are recommended.
We're excited about this new feature and are looking forward to the upcoming launch of the review system. We're continually improving our platform so subscribe to our email newsletter to receive the latest updates from Findaway Voices. Please feel free to contact us with questions or feedback anytime, we love hearing from authors and narrators—email us at support@findawayvoices.com.