Narrating audiobooks as an independent contractor with Findaway Voices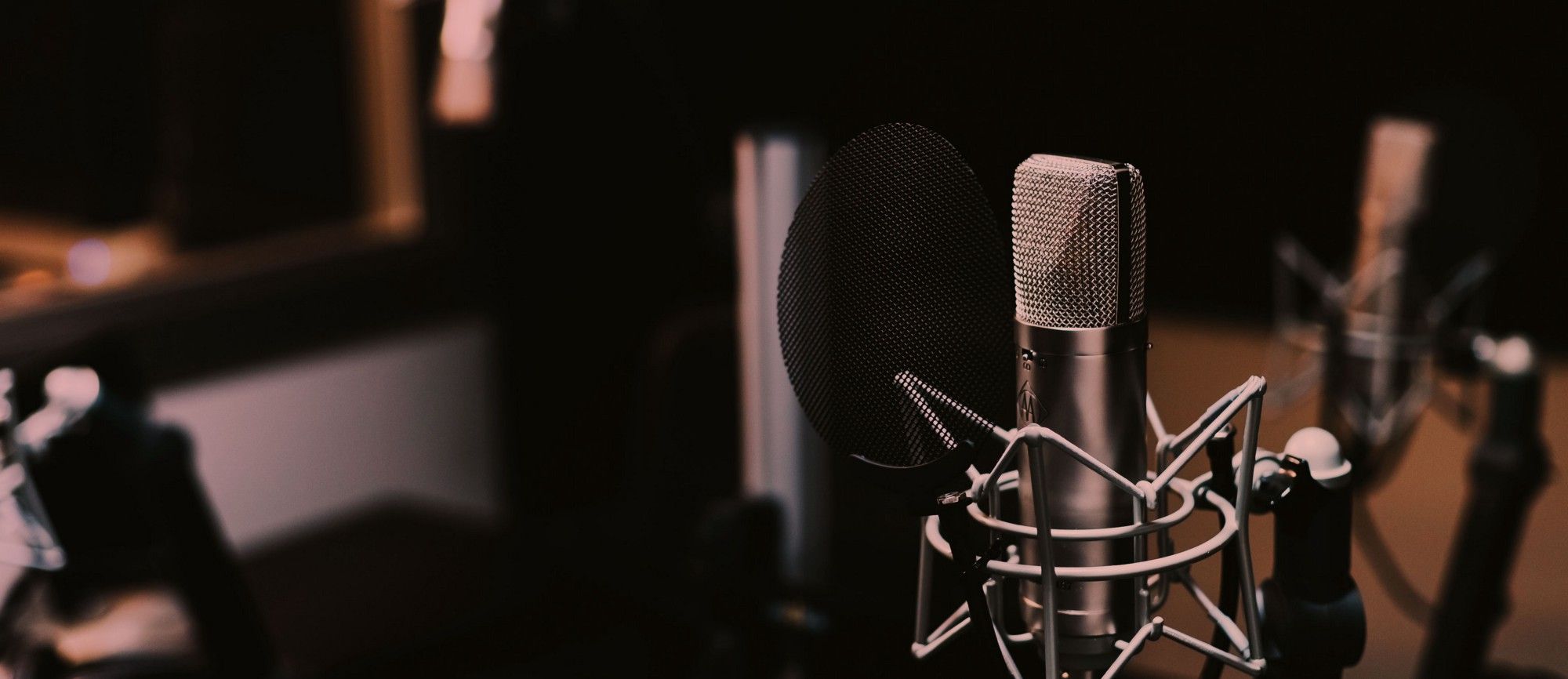 It's never been easier to get started narrating audiobooks and reach a global audience. Here, we'll show what the full process looks like from the time you sign up to when you're paid for your work.
Signing Up
Once you sign up as a narrator, we'll reach out to learn a little more about you. Here's what we need before we can start presenting you to authors:
Your voice samples. We'll accept up to ten MP3 audio samples (each 3 minutes or shorter) that feature your voice only. These samples will be shared with authors who are considering you for their project. It's best to feature a lot of different projects and styles.
Your rate. We use a Per Finished Hour (PFH) rate for billing. This means you get paid based on the duration of the finished audiobook.
Your bio. It isn't all about your voice — authors want to know what kinds projects you've worked on in the past and get a sense of who they'll be working with. Keep it short but impactful.
Your signature. Our Narrator Services Agreement ensures that we're all aligned on what we expect from you, and what you can expect from us.
Want to make sure you're making the most of your Findaway Voices portfolio? Read our lead casting director's advice in this blog post.
Your paycheck is never impacted by book sales. You will always be paid on time based on your rate and the duration of the audiobook.
We bring the work to you
Authors don't spend hours browsing through narrators on Findaway Voices. Instead, we curate a custom list of up to ten narrators who we think would be a great fit for their project. Here's how the author decides who to work with:
Reviewing the recommendations. Authors will listen to your audio samples, read your bio, and consider your rate. (While price is always a consideration, we find that most authors are primarily concerned with finding the perfect voice for their book.)
Requesting auditions. Once the author narrows down their choices (usually to 2 or 3 top candidates), they'll request an audition. When this happens, we'll contact you with a short excerpt from their book to perform. Be sure to impress them with production quality as well as your performance, and turn the audition around within 5 days.
Making the decision. It can take a few days for the author to make their final decision. If you're picked to perform the audiobook, you'll sign a production agreement and get started!
As an independent contractor, you always have the right to choose which projects you work on.
Hit the studio
Getting it just right. You'll get started by recording only about 15 minutes of the book. The author will listen very closely to this and provide detailed preferences on tone, accents, and pacing. You may need to iterate on this a bit, but it's better to get it right at this point than after you've recorded the full book.
Recording and editing. Now it's time to record and edit the entire audiobook. If you prefer faster feedback, you can upload completed chapters as you go, or you can upload once the entire audiobook is finished. The audio you upload is expected to be fully edited and ready-to-go.
Feedback and approval. Once all your audio is uploaded and submitted on the site, the author has 10 days to either approve it or make edit requests.
That's a Wrap!
Once the author gives final approval on the audio, we'll know the audiobook's final length, and be able to calculate what you're owed. You will be paid within 14 days of final approval.
Findaway Voices may also perform a final set of quality checks to ensure our narration guidelines were met. If any issues come up, you'll be responsible for performing any required edits, but these edits will never slow down your payment.
We're excited to hear your performance. If you have any questions, please contact our Findaway Voices talent and casting services team at support@findawayvoices.com.