The Ultimate Guide to Marketplace Narrator Profiles - Part 1: Your URL
Part 1 in a series about creating a narrator profile on Marketplace. Your Findaway Voices Marketplace narrator URL is your new narrator home on the web.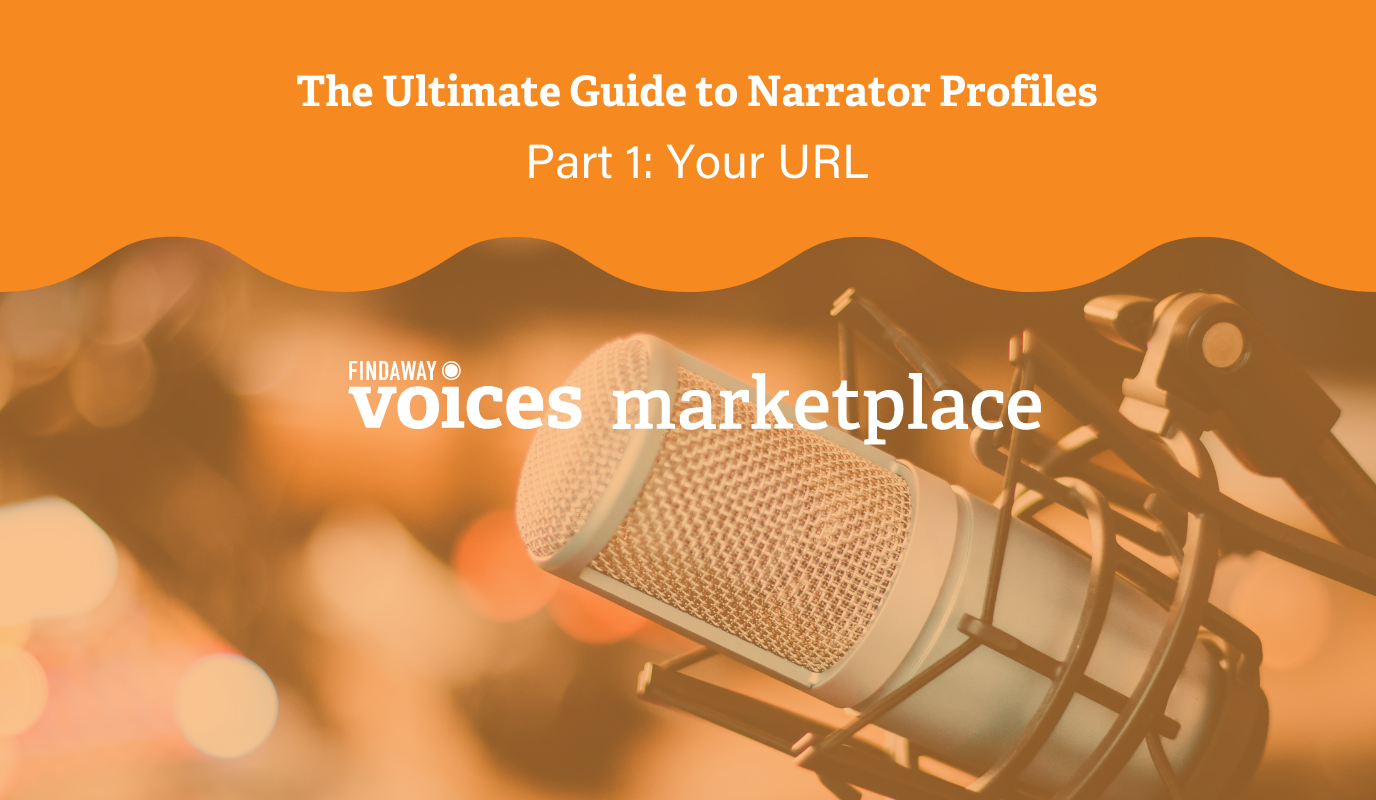 Hello, Narrators! Are you ready for authors to meet you on Marketplace? To be ready, you'll need to publish an enhanced narrator profile. The sooner the better! You want to be in the initial search results when authors start searching for talent to narrate their next audiobook on Marketplace.
In part one of this blog series, we'll start with your new narrator profile address on the web—your Marketplace URL.
Your narrator URL, which will be https://my.findawayvoices.com/narrator/[YourName], is customizable.

We recommend choosing a URL slug (that's the end of the URL after the last forward slash) that matches your name. This gives a hint to authors about who you are even before the page loads. You can create a natural visual separation between your first and last name by using dashes, like this: `firstname-lastname`. We recommend avoiding general terms like `romance-narrator` or `best-narrator-ever`, but if you use a brand name in place of your name, you could reinforce that in your slug instead of just using your name.
Characters you can use in your URL:
Letters
Numbers
Dashes
Underscores

Please note:
Dots are not permitted
Letters are not case sensitive, URL defaults to lowercase

Once you've completed your narrator profile, publish it! You can always come back and make changes at any time, the main thing is that you get your enhanced narrator profile completed and ready for authors to start searching for you when search and filter is available to authors on Marketplace.  
Most importantly use your new profile to promote yourself online. Take a screenshot and post it to your favorite social media channels and don't forget to tag @findawayvoices, we love to see them! If you have your own narrator website, be sure to add your new Marketplace narrator profile link in a meaningful way that's easy for authors to find.
Got questions? Tune into our Clubhouse chats every Friday or feel free to email support@findawayvoices.com.