Stripe Identity & Author/Narrator Reviews are Available Now
Findaway Voices Marketplace continues to evolve and provide authors and narrators new features that instill trust on the platform.
Stripe Identity
Stripe Identity is a service that verifies your identity. This is available for Authors and Narrators in 30+ countries. To see a full list navigate to the  'Identity Verification' tab under the 'My Account' section. Please note that users only have to verify their identity once if the verification is successful and have 10 attempts to verify their identity. Once verified, users receive a badge on their profile that indicates their identity has been verified.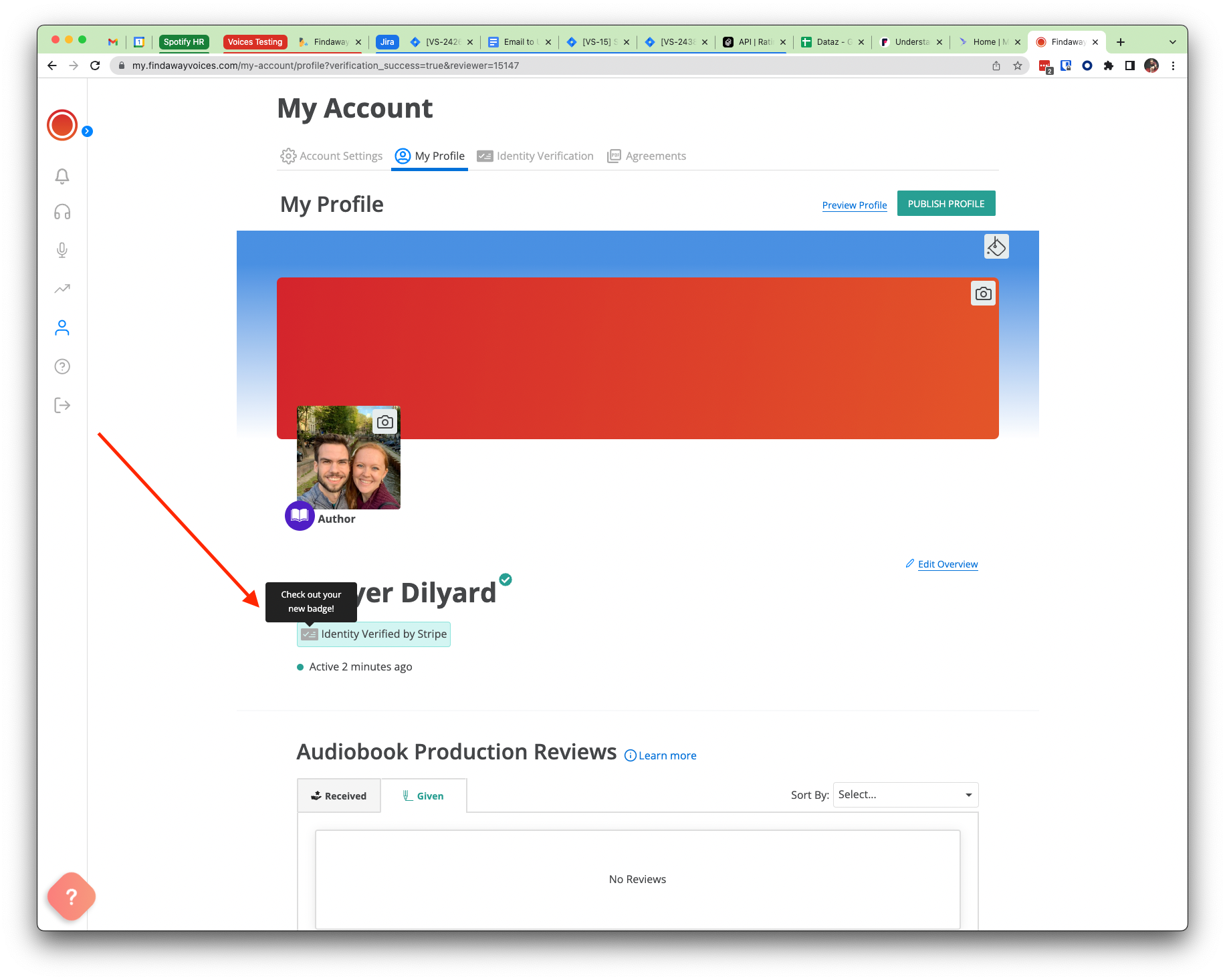 Ratings & Reviews
The Findaway Voices Marketplace now features a review system for both Authors and Narrators. After payment is confirmed on the production, both Authors and Narrators will be asked to complete a review of their production experience with the opposite party. If the project has been mutually canceled by both parties, there is also the opportunity to place a review.
Users may respond publicly to a review one time—there is no back and forth response feature. If you would like to communicate a personal note or feedback to your author/narrator but don't want it to show publicly in the review, you can utilize the Private Note feature that will keep your message between you and the author/narrator.
Reviews are shown on both the Author and Narrator Profiles. The details of the book are also shown by default. If you would like to hide the book details, simply use the 'Hide Book Details' toggle underneath the cover art on the review. Note that the cover art and title will still be visible to you, but will show up anonymously to other users.
The feature has already been positively received by both authors and narrators and provides valuable transparency for other users on the platform.