15 Unique Gifts for Your Favorite Author: The Findaway Voices Holiday Gift Guide
We've compiled a list of 15 unique gifts perfect for writers and authors. From custom lithographs to the perfect way to capture every shower thought, these are the gifts they're sure to remember.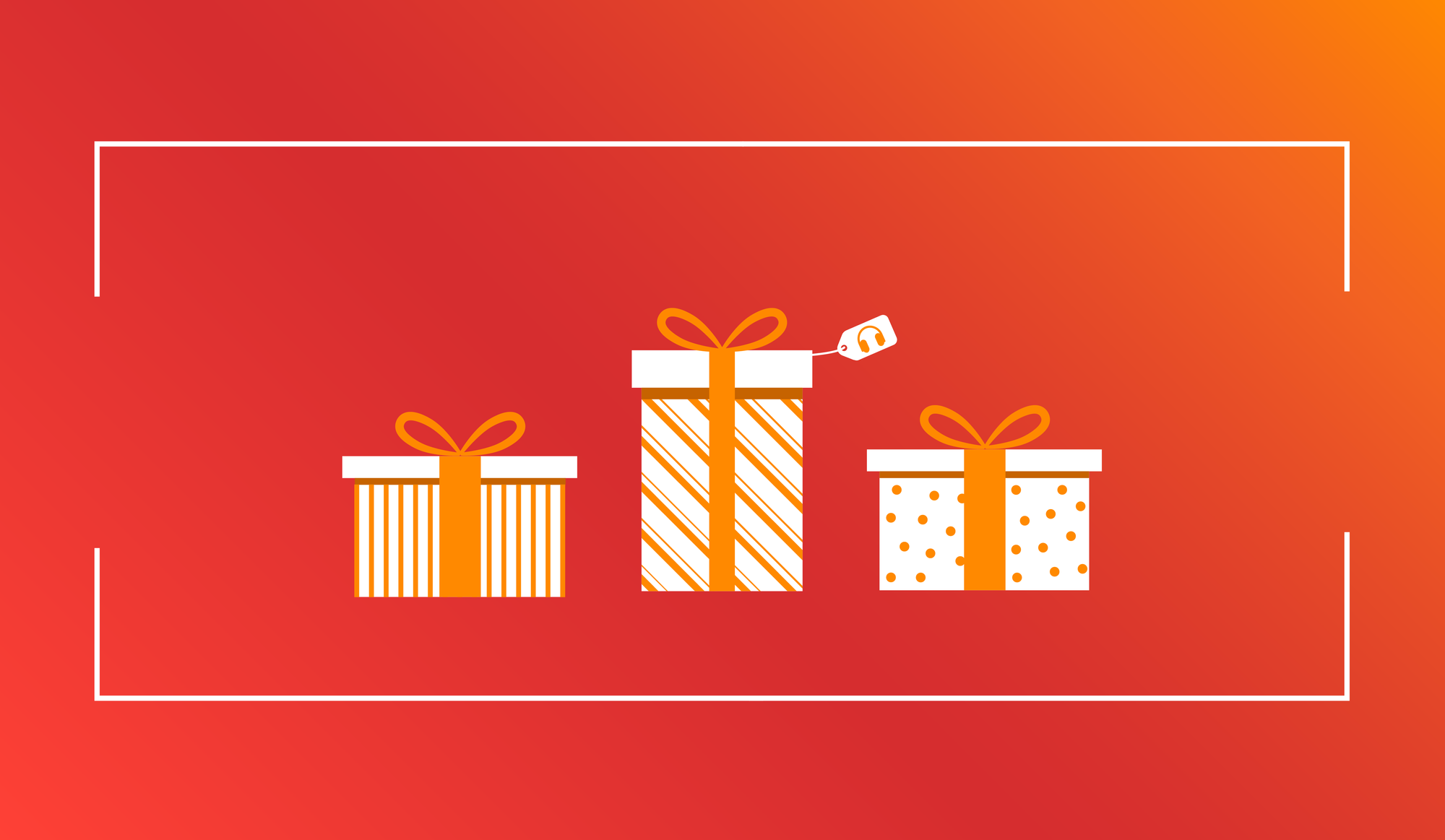 Looking for a great unique gift for the author or writer in your life? You're in luck. We've spent the last year bookmarking the most unique, fun, and useful gifts authors are sure to love. We hope you enjoy our 2018 Holiday Gift Guide.
Note: unlike most gift guides, there are no affiliate links here. We don't make any money when you end up buying something on this list. If you'd like to thank us, mention Findaway Voices when the recipient loves your gift 😃.
---
Typeboost has an interesting mechanic to help keep you writing: your favorite music only plays when writing is happening. Stop writing and the music fades to a stop. It'll either be a fun or incredibly annoying way to power through a first draft. Regardless, it's guaranteed to spark a fun conversation.
I haven't tried it myself for any serious writing, but at $10 it's a cheap bet.
---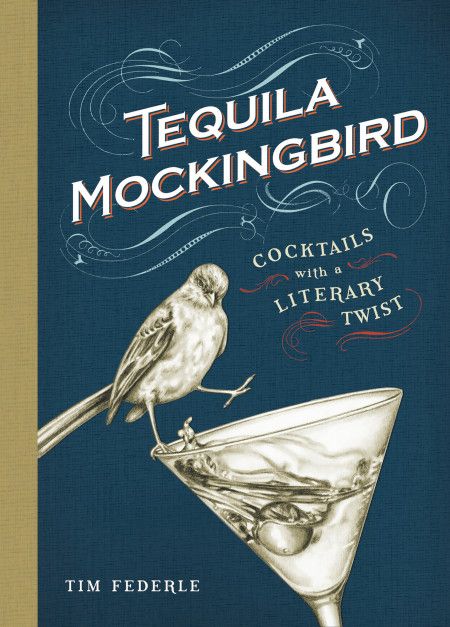 This book is packed with 65 fun and punny literary twists on classic cocktails, like Romeo and Julep and Bridget Jones's Daiquiri. Personally, I like to keep it simple with an Old Man and the Seagram's.
This beautiful and fun hardcover book is a worthy addition to any bar cart.
---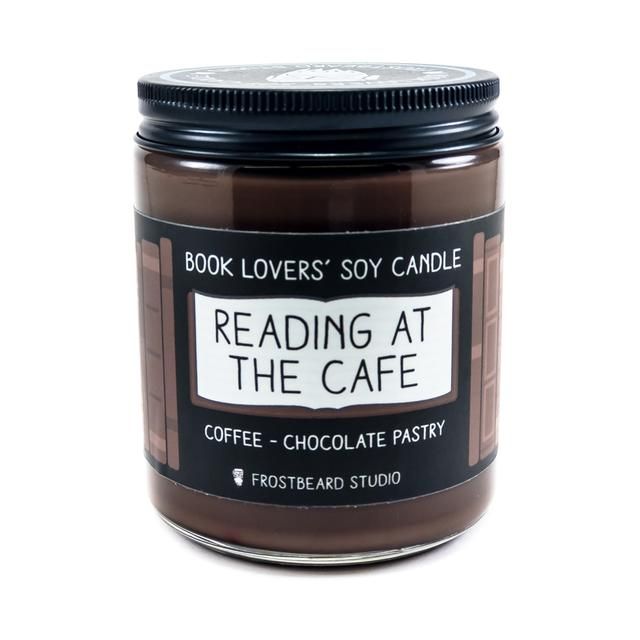 Writing is a solitary task, and a little attention to your environment can go a long way. Maybe the fluorescent lighting and feel of a cold metal keyboard could use a little boost of... romanticism. Use these fun scents to transport your favorite writer to the Oxford Library or the nearby coffee shop.
I discovered these about a year ago and ordered a handful for our home. They still make me smile and I always get comments from guests. They're still burning strong after dozens of hours.
Frostbeard offers the candles in 3 different sizes, ranging from $6–$18. They even have a Candle of the Month Club... talk about a gift that keeps on giving the whole year!
---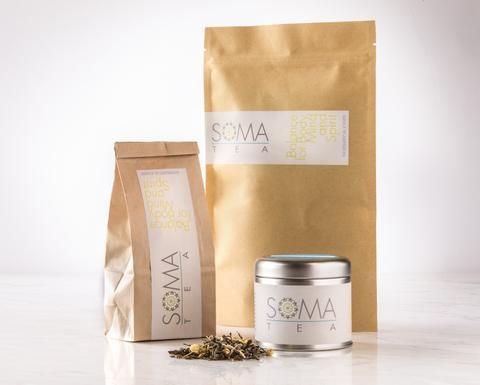 Last year we collaborated with a fantastic local tea company to develop a custom tea blend. Our goal was a great-tasting tea designed to keep your voice strong. Soma Tea did a fantastic job (it isn't easy to make ingredients like slippery elm bark taste good). We're so proud of this tea, and love sending it out as special gifts to narrators.
Perhaps the author in your life is considering recording their own audiobook. Or maybe they're hitting a podcast or speaking circuit to promote their latest book. Help them keep their voice strong with this Voices Blend Tea.
---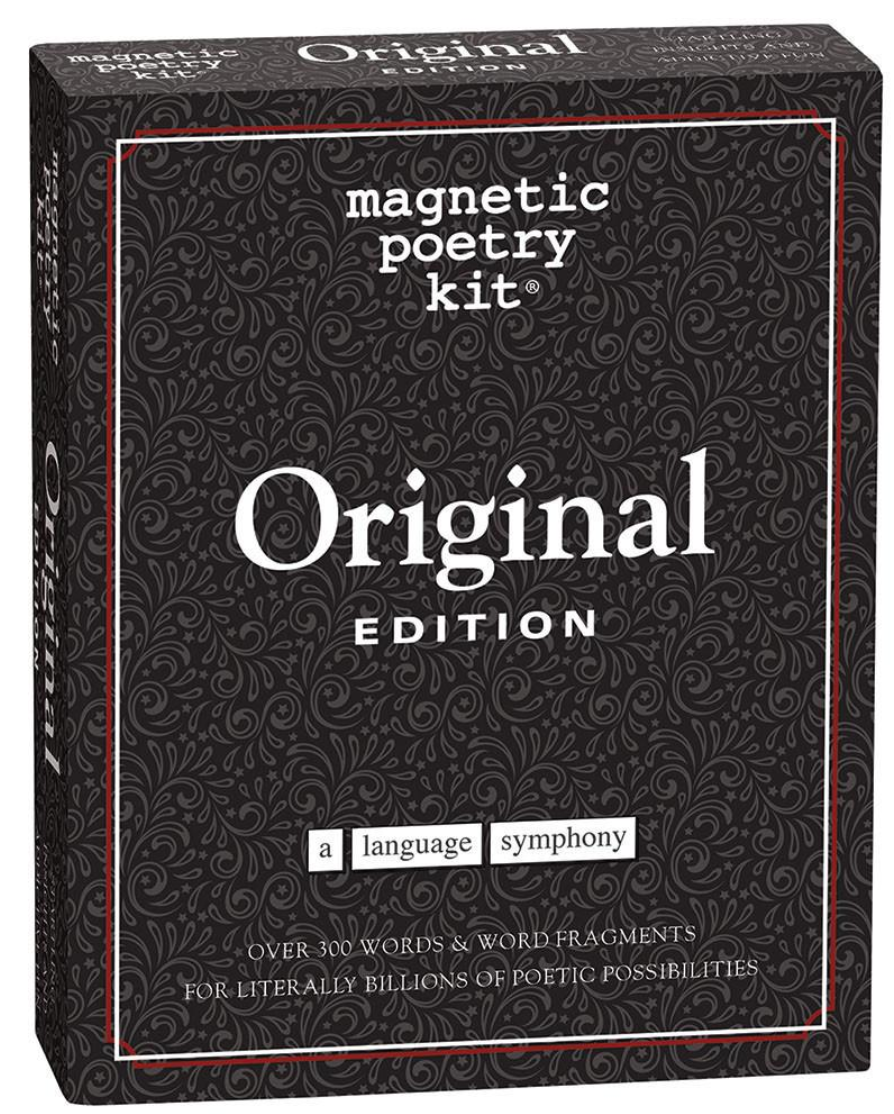 Dave Kapell invented the Magnetic Poetry Kit as a way to power through his writer's block. This is a fun (and cheap) spark of inspiration, well-suited for the fridge or the writing room.
---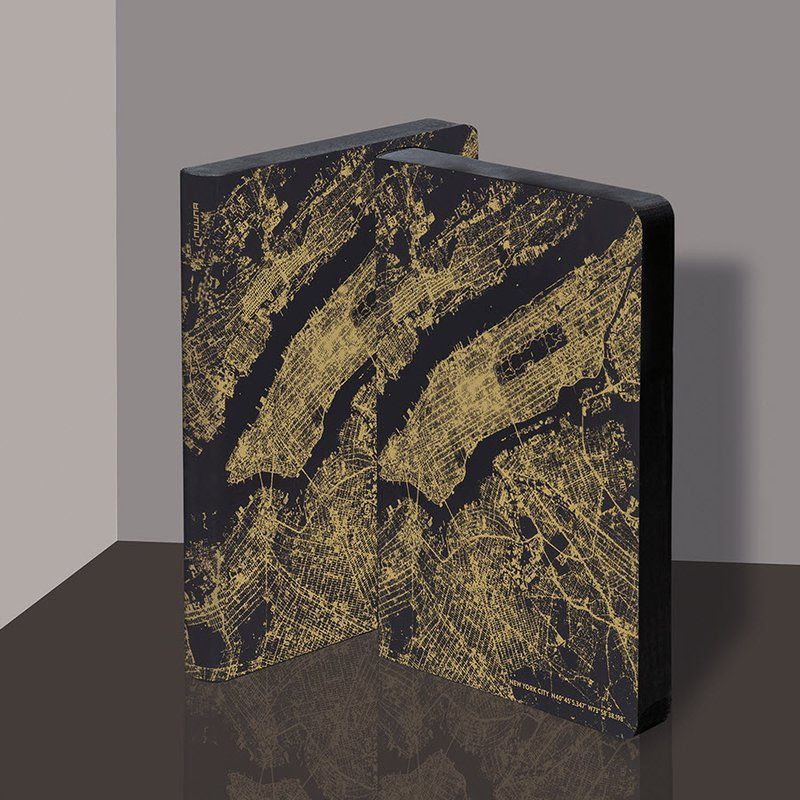 Your ideas are unique and your notebook should be too. It'll be easy to stand out from the sea of Moleskines with one of these unique notebooks from Nuuna.
I stumbled upon these on my last trip to New York City. I love pulling mine out in a coffee shop or airport—they've already become some of my favorite notebooks (and I have more notebooks than I could ever hope to fill).
A few favorites include the NYC, Paris, and Berlin covers in their "NightFlight" series and The Happy Book, with kaleidoscope edges guaranteed to make you smile.
Note that many of these notebooks have dot grid instead of lined/ruled pages. I love dot grids, but if that isn't your thing, be sure to check the details on the notebooks before ordering.
---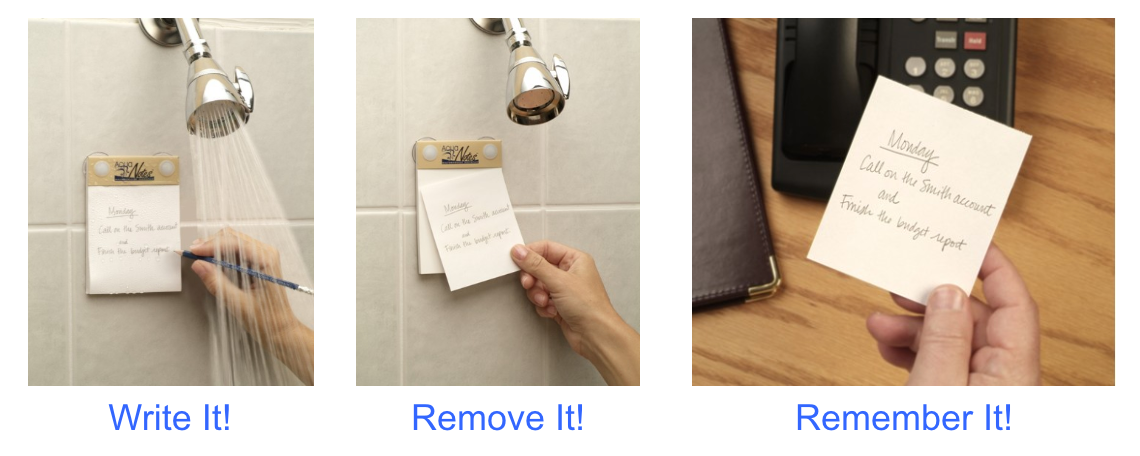 Everyone has their best ideas in the shower, right? Don't let the moment pass—write down your idea immediately on these waterproof Aquanotes you can have hanging right in your shower. You might be surprised how many members of the Findaway Voices team swears by these.
---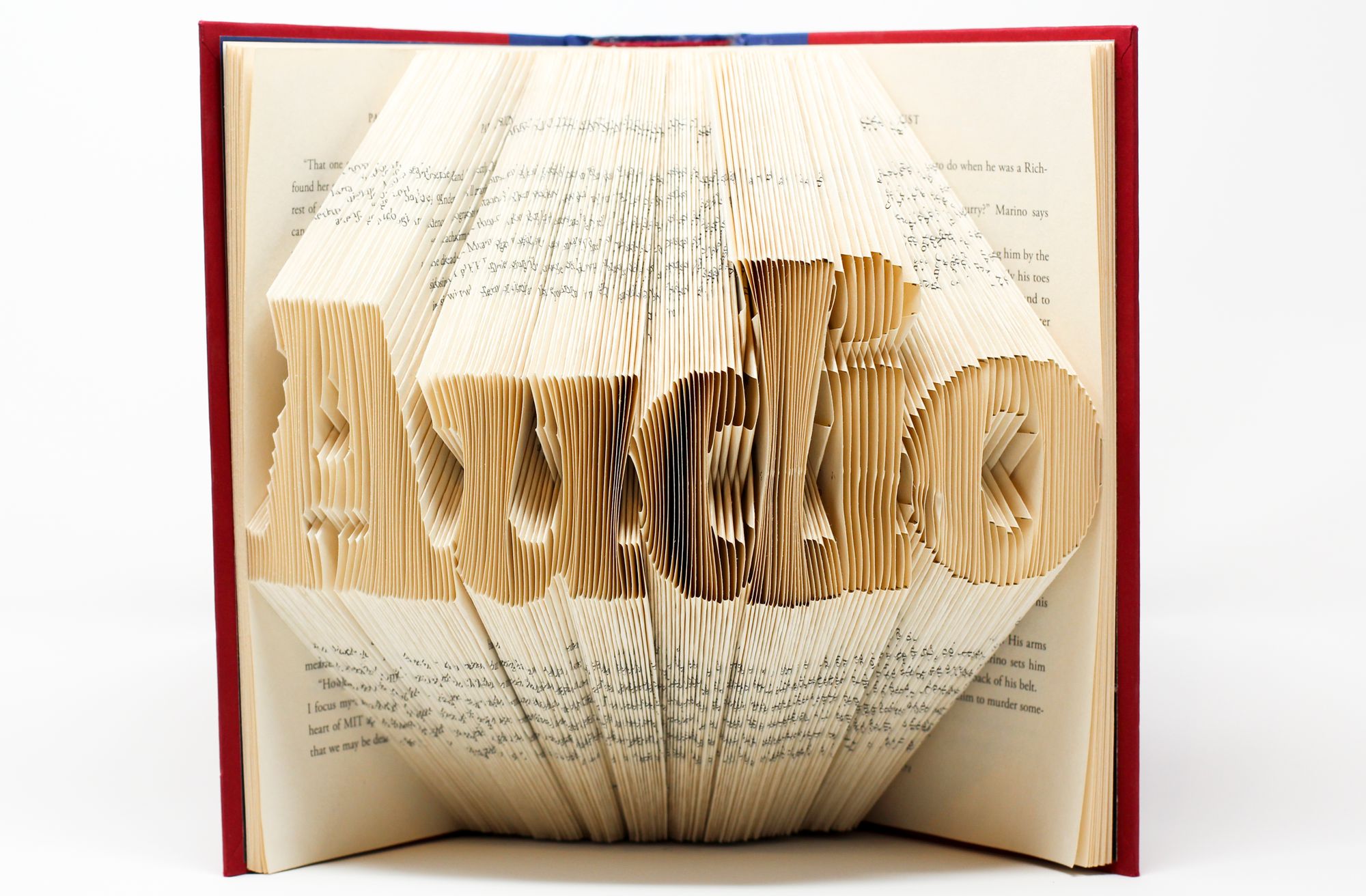 These folded books make wonderful gifts. We commissioned our very own "Audio" book for the office. Get it? It's an audio book.
In-stock foldings currently include the words "Read" and "I Love You" folded into books, but they also accept custom requests for words, images, and special dates. It's a fun handmade gift that's guaranteed to be one-of-a-kind.
---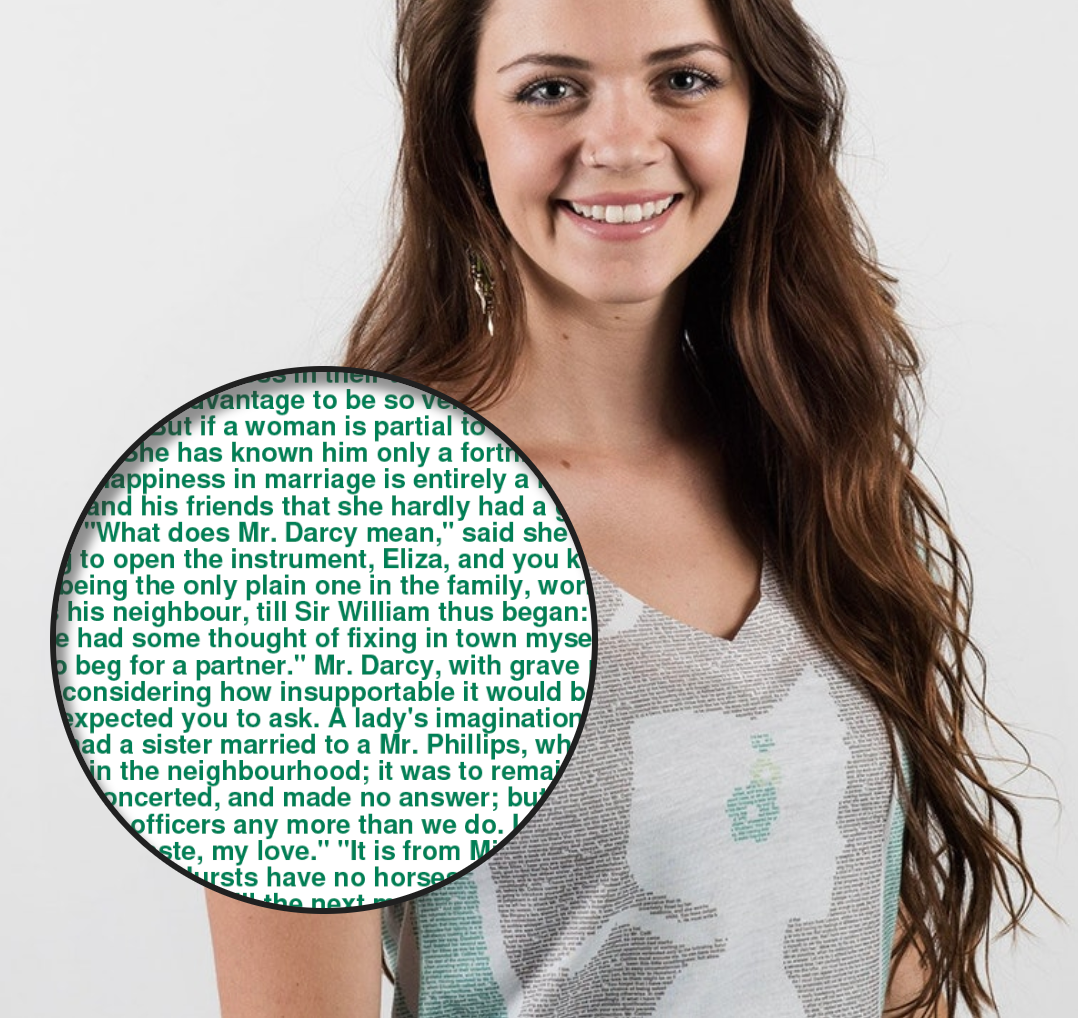 I'm a sucker for a cool lithograph, and nobody's doing wearable lithographs better than Litographs. They have 200 professional designs of classic works on everything from t-shirts to blankets. They use all-over dye sublimation so that the text covers every inch of the fabric. If that wasn't neat enough on its own, they also offer custom prints.
You can make a custom scarf, t-shirt, pillow, or blanket with the author's own book on it. They'll be sure to love the gift as soon as they open up, but just wait for the look on their face when they read a sentence and recognize it as their own!
One shirt can accommodate about 40,000 words, a scarf around 30,000, a blanket around 20,000, and about 15,000 for a pillow. Each are available in several colors and sizes, and the custom shirts and scarves are both are under $50!
You know what they say: nothing inspires the next 30,000 words like having the last 30,000 words wrapped around your neck. (Note: nobody actually says that, I just made it up.)
---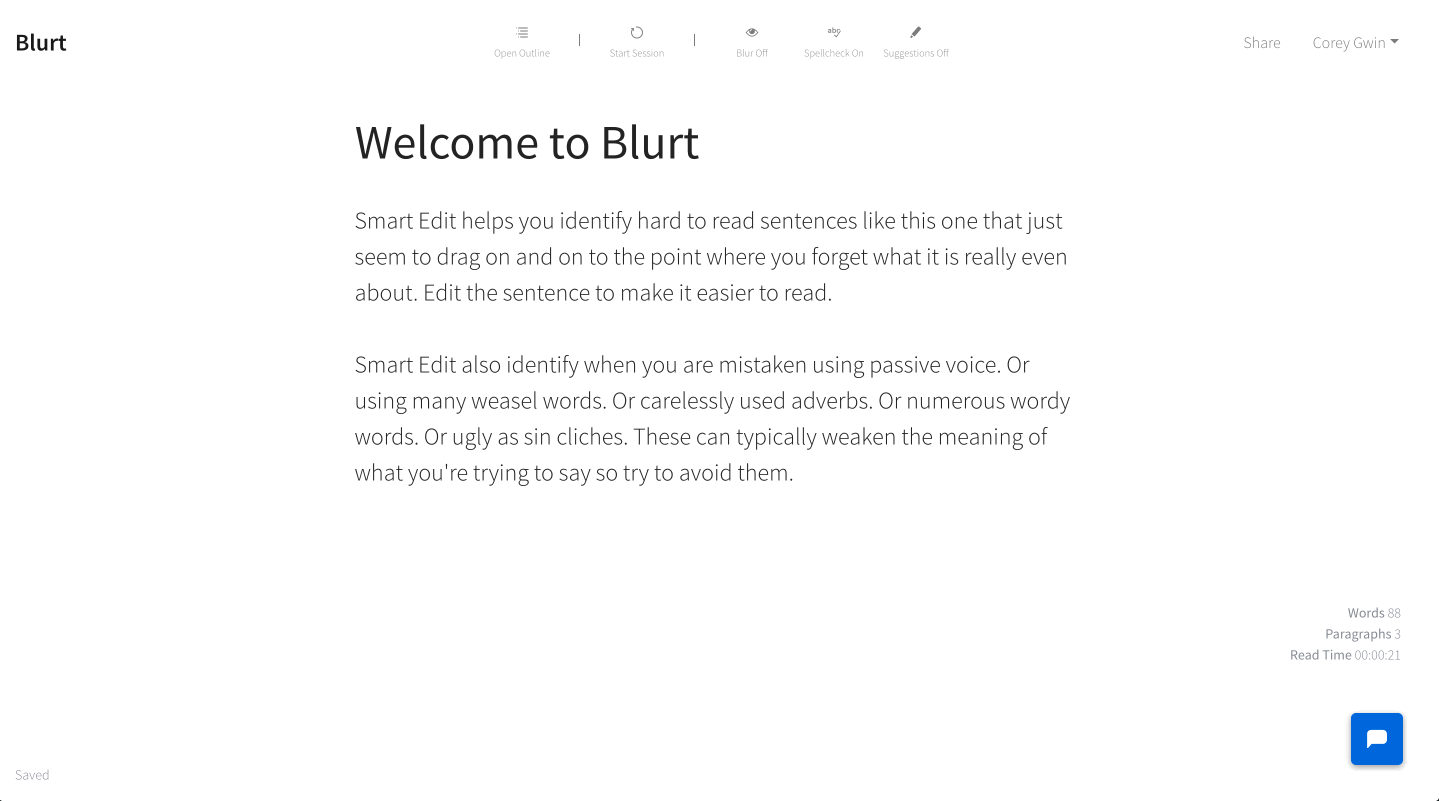 I've seen a lot of writing apps that focus on organization or speed, but few take as opinionated of a stance as Blurt. I love the unique features like blurring text as you write to stop you from self-editing yourself too early, and automatic cliché detection. Blurt is both fun and practical. I've been using it for a few weeks now and love it (and used it to edit this post).
They don't offer gift cards so you'll just have to gift the cost of a year's subscription.
---

We love audiobooks. If audiobooks are a part of your author's life too, perhaps they'd love a ring made from the waveform of their book's title. Whether it's the first book they've written or their favorite book they've written, an Encode Ring might be the most unique way to keep a reminder of their accomplishment with them.
This is one of the more expensive items on our list, and all pricing is in Japanese Yen. The site is linked out to from Shapeways (which I do trust), but I can't directly vouch for the Encode Ring site or the quality of the rings themselves.
They come in a variety of metals or coatings, with options from around $115–$1200 USD. You can record the audio right from your browser and preview what the ring's waveform will look like before ordering. Try that out, it's really neat!
---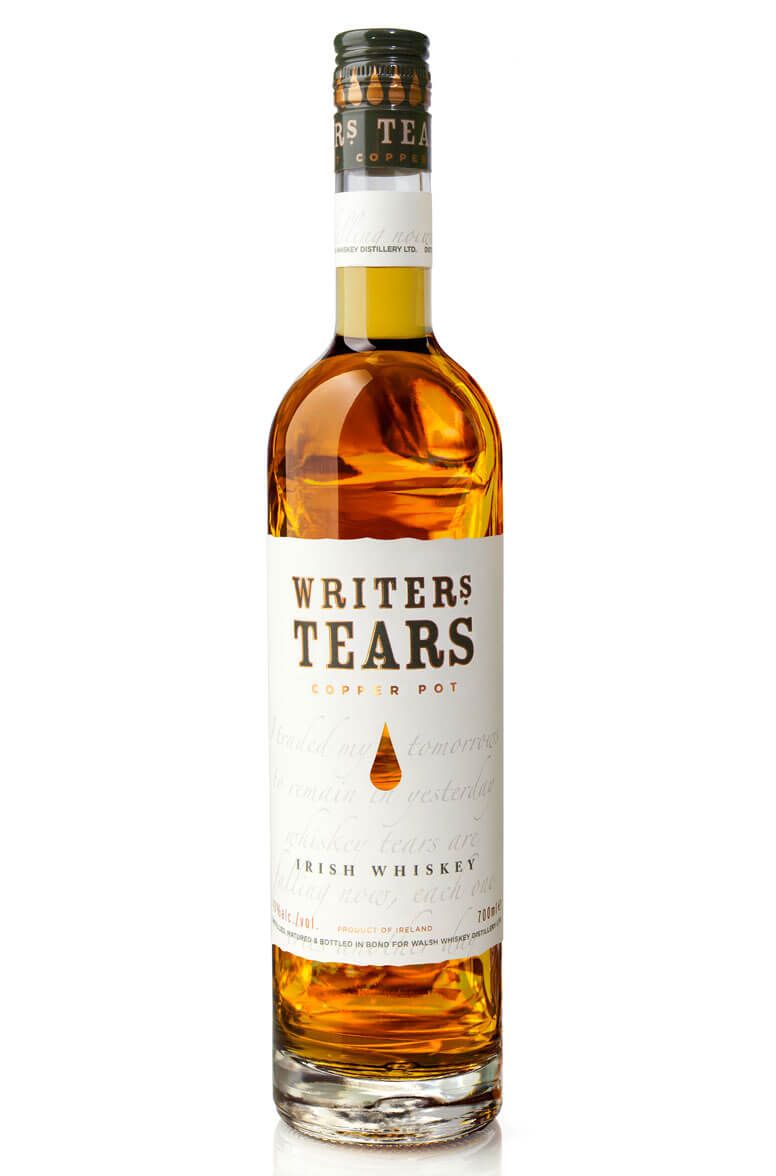 What's the ultimate ingredient for the Tequila Mockingbird cocktails? Writers' tears of course. This is one of those times that a product's branding completely overrode my propensity for digging deep into reviews to validate quality—I had to have it. I'm still waiting for my bottle of the Writers' Tears Copper Pot to arrive, and will update this section with tasting notes after we have a toast with our entire customer service team.
A product of the Walsh Whiskey distillery in Ireland, choose from the Copper Pot ($50) or Cask Strength ($150) variations.
---
Visual reinforcement of a habit's progress does wonders to keep it going. If your favorite author has a pledge to write something every single day (reminds me of Bradley Charbonneau) or maintain another healthy habit, this might be the perfect "personal gold star system."
Furthermore, I'd buy anything Simone Giertz was selling. She acquired her fame by building a series of hilarious robots (she calls them "Shitty Robots"), but now is offering her very first real product. The Every Day Calendar is currently in the crowdfunding phase and is targeting a delivery of December 2019, so this is one to order now for the next holiday season (or, as Kickstarter projects can often be delayed, perhaps the 2020 holiday season).
I love the classy design and the idea of seeing my progress up on the wall, with the public accountability to not break a streak. I've ordered one, but I'm not sure yet if I'll put it in the Findaway Voices office or my home office.
Update: The Kickstarter campaign has now ended. It was successfully funded by 2,305 backers. Keep an eye on this becoming more widely available in the next few years.
---
You think the MacBook Air is hipster? Just wait till you see Traveler.
Targeting the writer who is constantly being interrupted by the hundred other things that can pop up on a laptop, Traveler tries to be as dumb as possible. No distractions whatsoever. That's the idea at least.
This is still in pre-order, targeting a delivery of June 2019.
---
Bonus: Lucky Writing Socks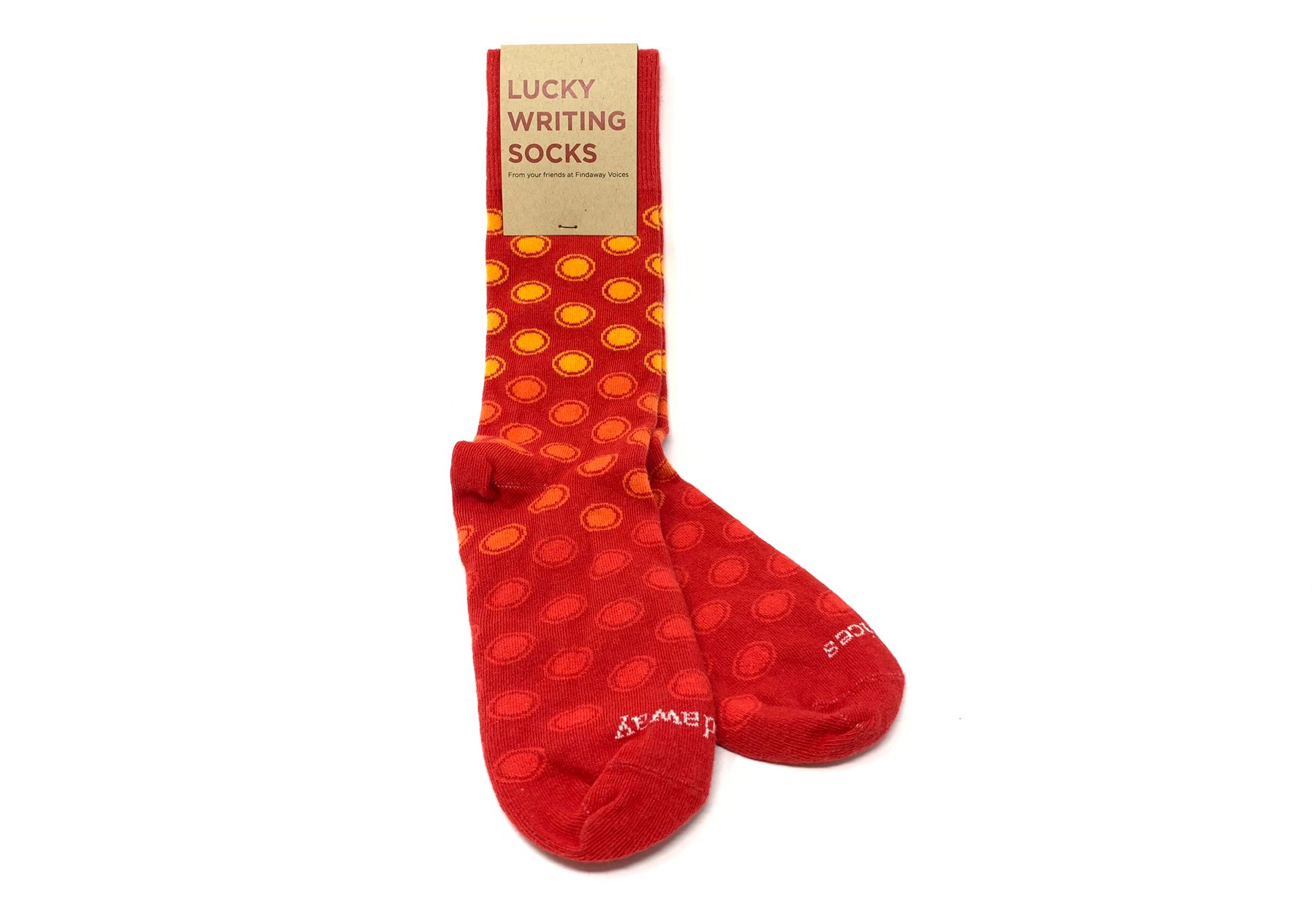 What could be better than sitting down to write with your pair of Lucky Writing Socks on? We're pretty sure the answer is nothing.
This bonus entry is a tease though—these aren't for sale. We send them out along with a handwritten note to every author who creates their first audiobook with Findaway Voices. They're very exclusive, and we're almost out of our first run. We aren't saying these are going to be collectors' items someday, but we're not not saying that either.
---
Not all the vendors and products in this list have been personally tested or verified by Findaway Voices. We can't assert with certainty the trustworthiness of the sellers, or the quality of every product on this list.
---