Sweet 16 Audiobook Marketing Tactics
Dear Authors,
Findaway Voices is pleased to present the Sweet 16 Audiobook Marketing Tactics bracket.  We've paired up eight awesome marketing tactic match-ups in a FREE VS. PAID bracket. Tell us your favorite tactics in each matchup on social media! What tactics do authors champion?!
While you may or may not be a college basketball fan, the competition inspired us to create this bracket of audiobook marketing tactics which is sure to provide some healthy debate and ideas for success with your author business.
Share with your friends and chime in on social media!
Sincerely,
Findaway Voices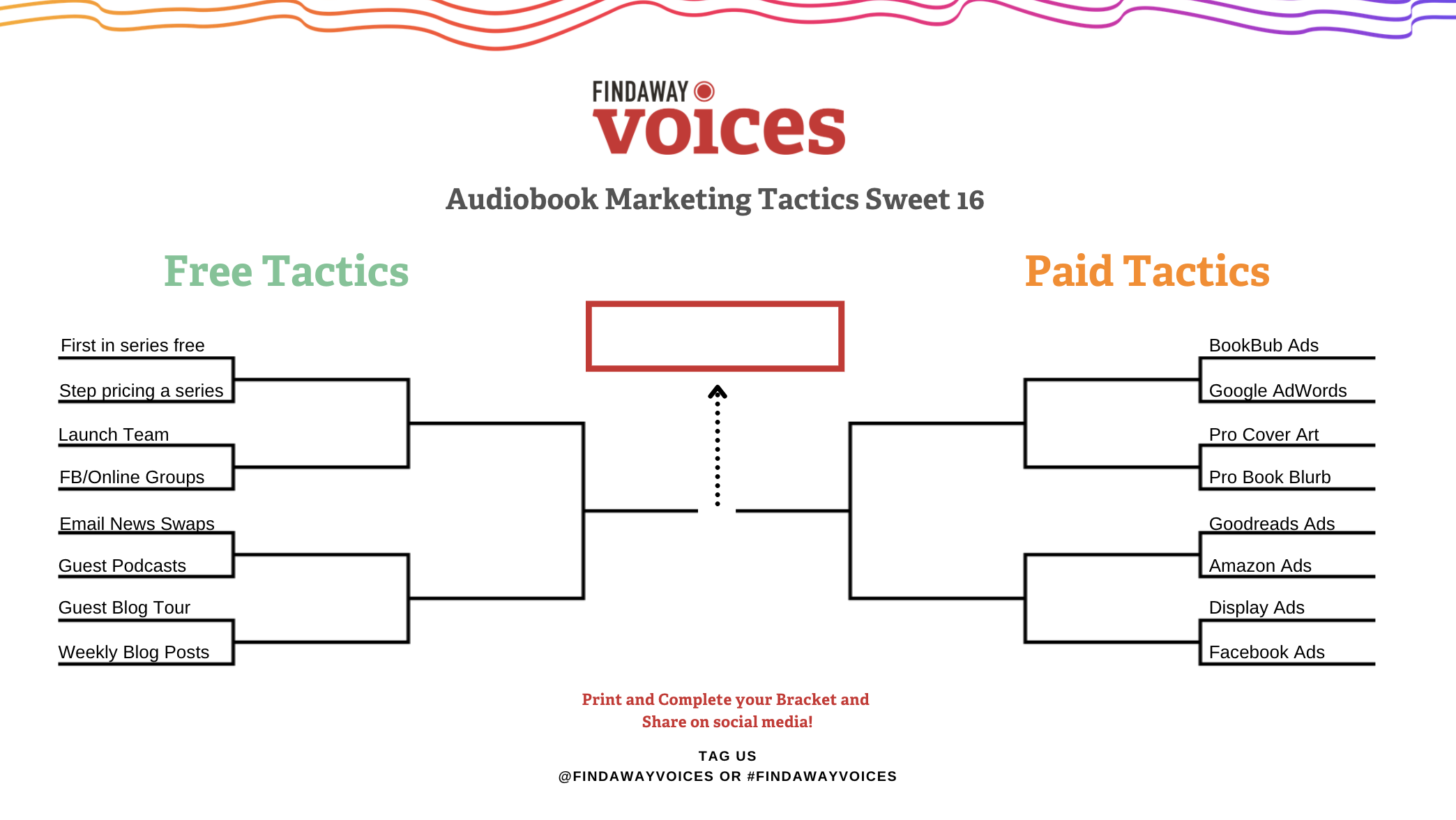 The Bracket Detail