Let's talk timing, mechanics, and getting you paid for your audiobook sales.
The most common questions we get from authors are on the topic of royalty payments. To help clarify things, here is a short review of our payment process.
In this post, we'll cover where and when payments are made as well as where you get visibility into your sales results.
When will I receive royalty payments?
We process and pay out royalties every month, and each payment includes all royalties received from our payment partners within the past 30 days. Payments are triggered above a $100 threshold, or within 30 days following the end of each calendar year.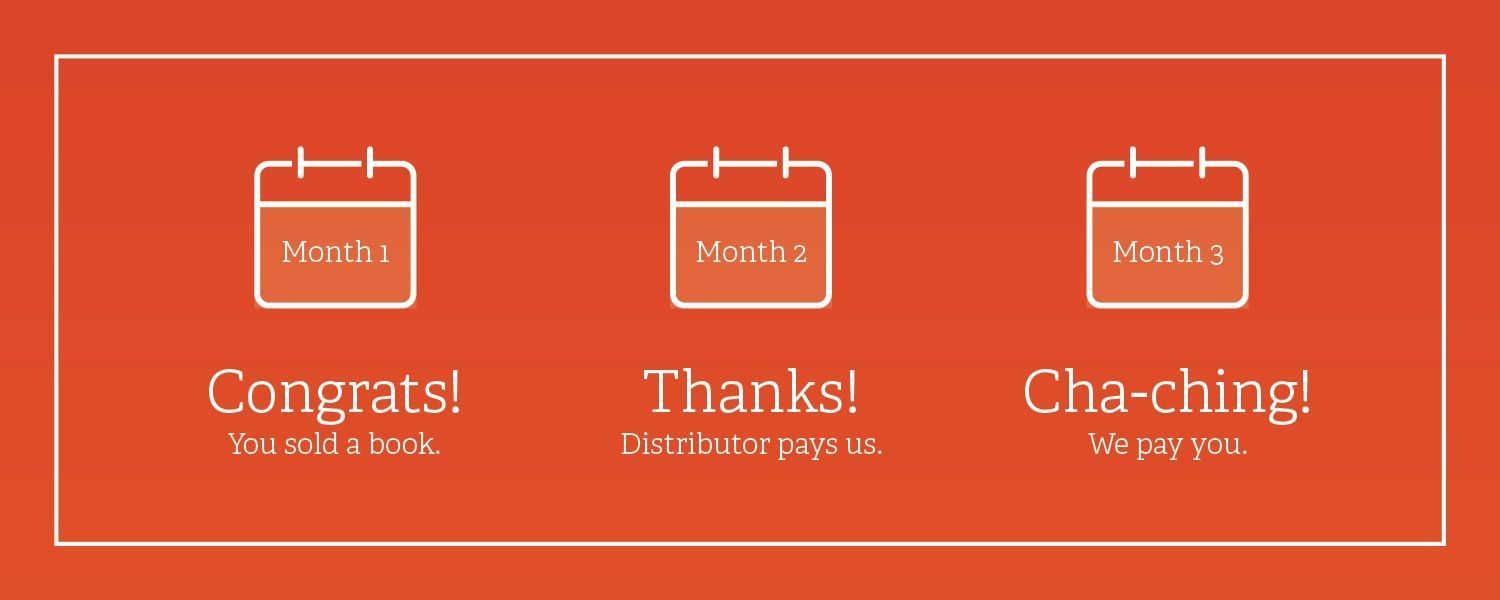 You can imagine that working with over 20 distribution outlets means that our partner's payment cadence can vary, but the majority do pay us monthly. This means that, for example, most royalties earned on sales in January will be paid to Findaway at the end of February, after which we'll make sure you're paid in March. Royalties earned in February would then be paid in April and so on.
How will royalty payments be sent?
We support four options: Direct Deposit / ACH, PayPal, Check, and Wire Transfer. Each of these have some nuance, such as payment thresholds (most are set to $100 minimum threshold to trigger payments) or any possible fees, which are outlined when you are setting up your payment profile. We typically see U.S. based users gravitate towards Direct Deposit / ACH for the most flexible and fee-free process, but ultimately the choice is yours.
How can I see the full details of my sales results?
Every month you'll receive a report that breaks out all of your sales for the month, with details for each partner. This information will be available in your Findaway Voices dashboard, just select "My Account" and click "Invoices" in the navigation bar. No need to do anything once an invoice is posted, we'll make sure you're paid soon after. You get one invoice that encompasses all your sales, including all the business models and distributors you've chosen — and we make sure that you take home 80% of all of the royalties your titles generate. If you have any questions about how some business models roll up into and are presented in your invoice, reach out and we'll be happy to help, or check out this post to learn more about how these numbers were calculated.
If you still want to see the full details on any of these topics, you can always review the most recent version of your distribution agreement under your Findaway Voices account, or just send us a note at distribution@findawayvoices.com and we'll be happy to help you out.
Please note that these details may change from time to time as we continue to build the widest and most author friendly distribution network possible.