Authors Direct: A New Way to Sell Directly to Your Audience
This new service from Findaway Voices is the perfect way for authors to sell audiobooks directly to their fans.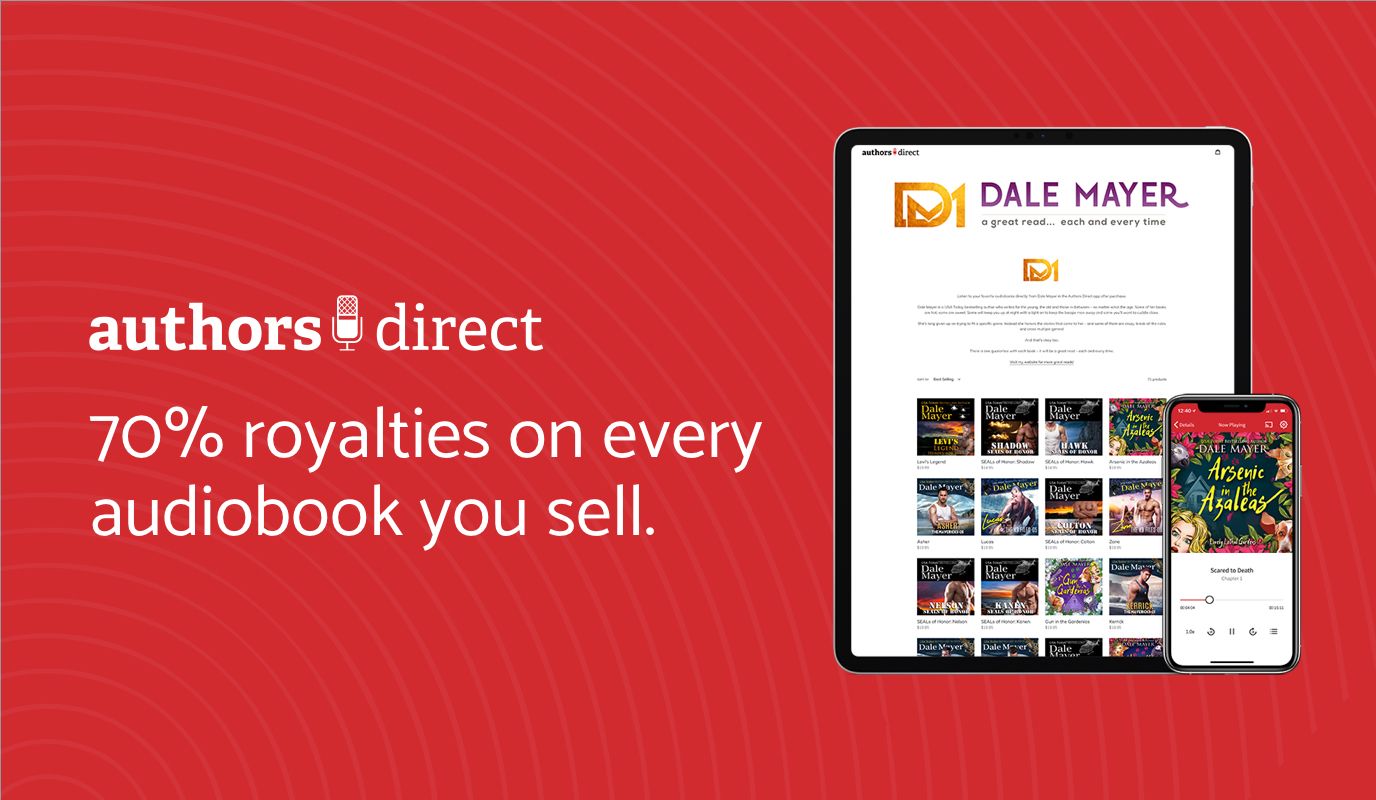 This new service from Findaway Voices is the perfect way for authors to sell audiobooks directly to their fans.
Authors Direct is a new, direct-to-consumer storefront that enables authors to sell their audiobooks to fans around the globe. Listeners purchase their favorite audiobooks from an Authors Direct storefront and listen on a free app available for download on iOS and Android. No device? No worries! Customers can listen directly in their desktop web browser with the new Authors Direct web player.
We're excited to announce that this new optional paid service is now available to all authors and publishers using Findaway Voices to distribute their audiobooks. Get started now, or read on to learn more.
How we're different
Authors Direct is not a retailer and will not include merchandising or promotional placement for your audiobook. Listeners will only find audiobooks from an author's direct marketing efforts. Authors Direct is not invested in building up an audience of audiobook listeners, which is how we can pass along such a high royalty rate to you. This is the perfect platform for an author to engage an existing audience.
What's in it for authors
Earn More: 70% royalties on every title you sell. Compare that to the industry standard 45–50% for a la carte audiobook sales.
Realtime Sales Reporting: See every sale within minutes on your Findaway Voices sales dashboard.
Customization: Create your branded author storefront with your own custom header image and URL link outs to newsletters or social channels. You can also manage your storefront directly within the Findaway Voices website, with all changes taking place instantly.
Global Reach: In addition to the U.S., your storefront is available to fans in Europe, UK, Canada, and Australia.
Full Price Control: Go beyond a list price, you have full control of the consumer's purchase price of your audiobooks.
No Headaches: We handle all the parts of direct sales that you don't want to deal with, including customer support, sales taxes, credit card transaction fees, terms of service, international compliance, and in-app delivery.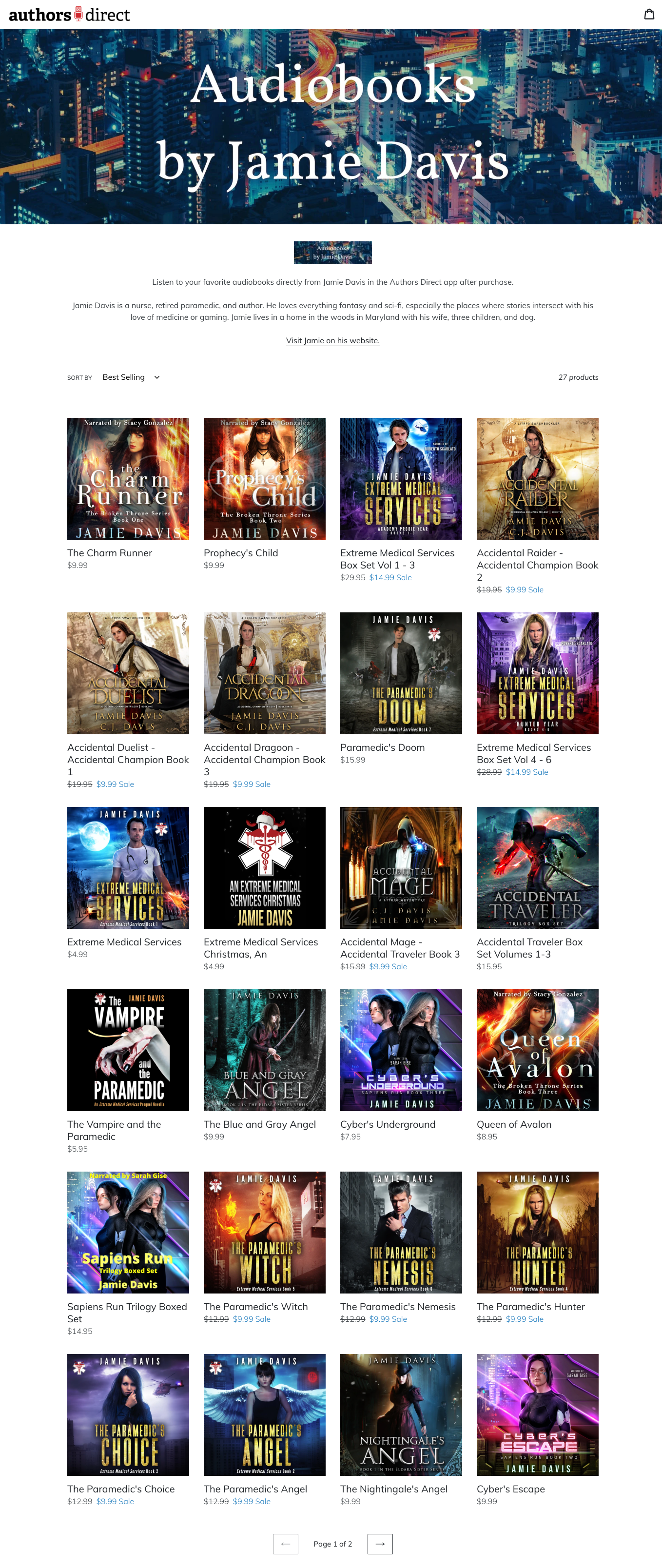 What's in it for your fans:
If you've already experimented with selling audio directly to your fans, you probably already know the pain and customer service nightmare that accompanies delivering .zip folders full of MP3 files. When you sell on Authors Direct, you'll know your listeners will have a great experience in the Authors Direct apps for iOS and Android, that includes:
Instant Delivery: Customers can instantly listen to audiobooks in the Authors Direct app after purchase. First-time users are emailed instructions on how to download the app and go through a quick account setup.
Offline Listening: Listening can happen anywhere with full offline playback support.
Speed Control: Fine-grained controls let users listen at their own pace.
Chromecast: Your audiobook can be cast from the app to any Chromecast or Google Home device.
What's Next
When you sign up for Authors Direct through Findaway Voices, there's just a one-time store setup fee of $99, which provides unlimited access to Authors Direct. No monthly fee!
Click here to get started in the Findaway Voices website! If you need any help, please email our support team at support@findawayvoices.com.