Promotions Tool for B&N Audiobooks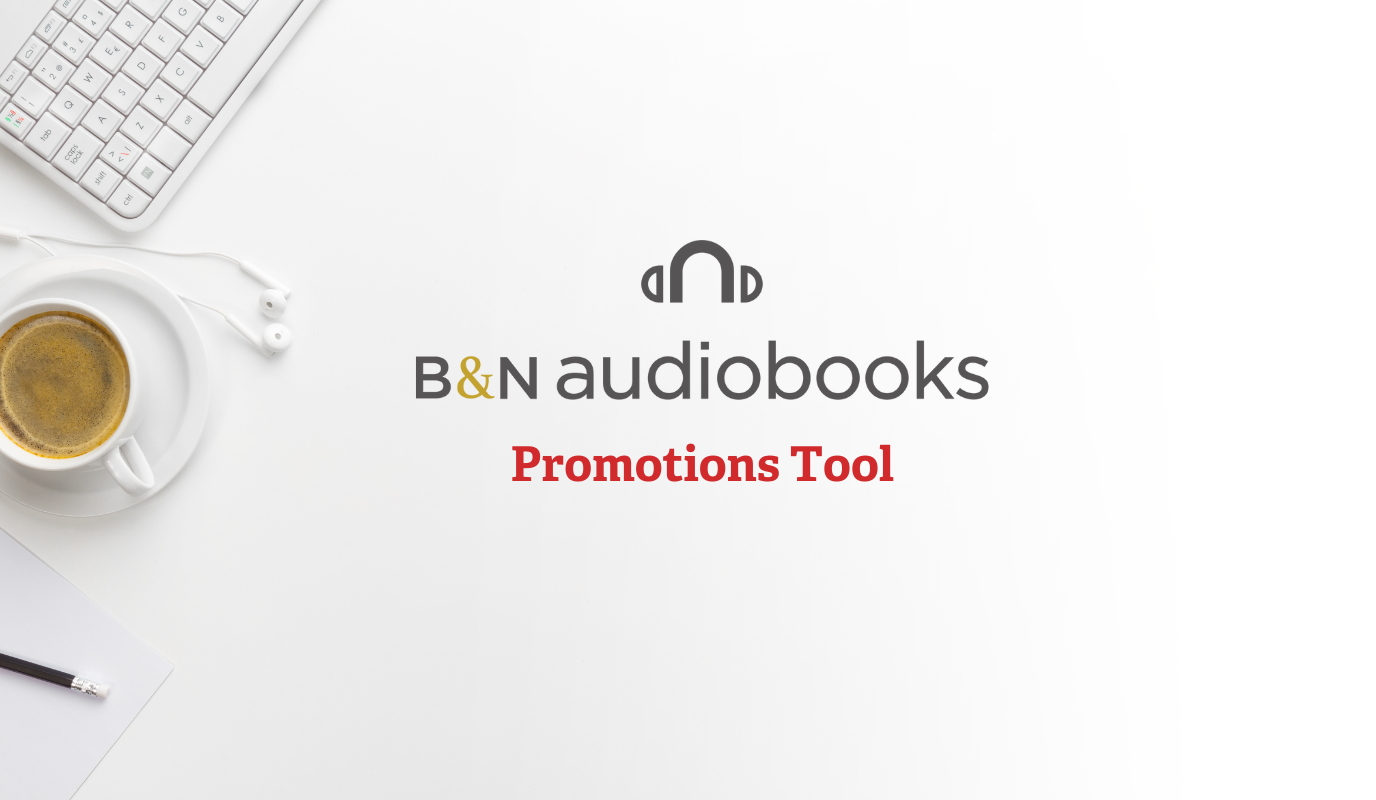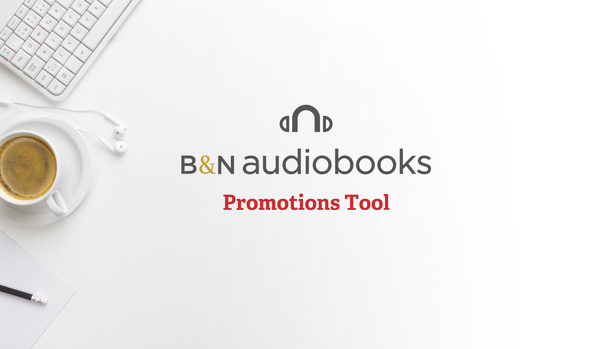 Authors can now submit promotional pricing for audiobooks with retailer Barnes & Noble.
Findaway Voices customers now have a new option for their promotional pricing strategies with B&N Audiobooks. When you log in to Findaway Voices, click on the Marketing link in your sidebar. On this page, you'll be able to submit a promotion request, view active promotions, scheduled promotions, and past promotions. For links to your audiobook listing on B&N Audiobooks, click on the retailer links tab.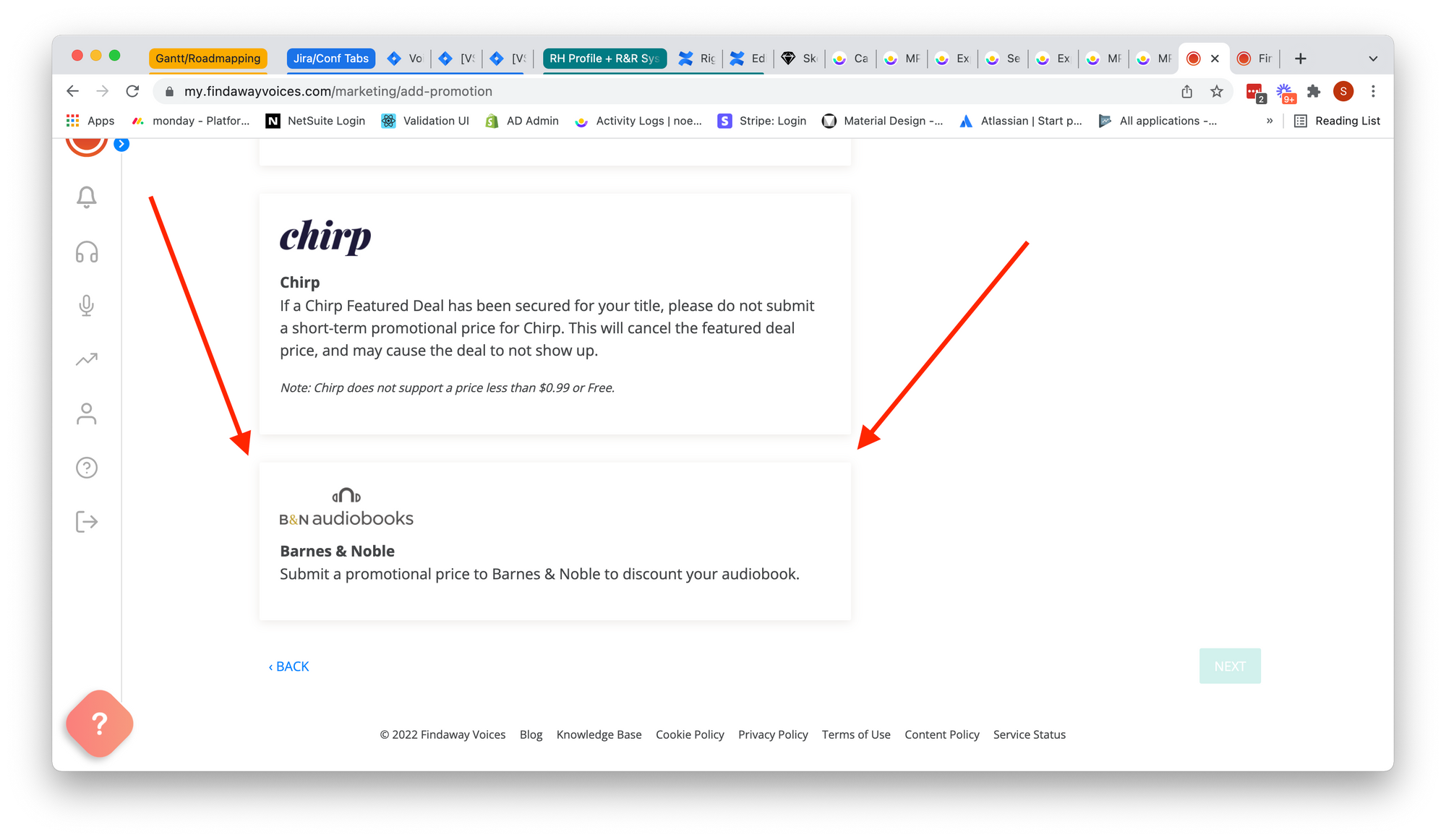 Note: If you've participated in promotional pricing in the past via our merchandising opportunities, those promotions will not be viewable on this dashboard.
Which Retailers Support Promotional Pricing?
The promotional pricing tool supports discounts for:
Apple Books
Chirp
B&N Audiobooks
Remember to only select partners that you are currently distributing your audiobook to!
Important Details
This is important: once a promotion has been submitted, it cannot be changed, edited, or canceled.
Think of submitting a promotional price as a contract between you and the retailer(s). Retailers get to see upcoming scheduled promotions in their data feeds, which can potentially influence merchandising opportunities, so there's an expectation that they won't disappear or change.
Some other important items to remember:
When you set a promotional price, you are setting a promotional list price, not setting the sale price to the consumer (remember, you never get to set the sale price to the listener). The promotional list price will override your retail list price for the date range you choose, on the retailers you've selected, and thus affect your royalty.
Retailers are not obligated to provide additional merchandising support or featured placement for discounted titles.
If a retailer rejects your promotional pricing for any reason, your standard retail list price would apply.
Promotions must be scheduled at least 3 days in advance and cannot be active for longer than 31 days, or shorter than 1 day.
Future promotions cannot be scheduled further than 6 months in the future.
You can have more than one promotion for the same book, but the effective dates cannot overlap.
You may set your price as low as free, but some retailers may require a $0.99 minimum price point. In those cases, we would set the promotional price to the retailer's minimum and generate royalties at that rate.
How to Get Started
You can start submitting promotional pricing for your audiobooks right now! All you have to do is log in to your Findaway Voices account and navigate to the Marketing page in the sidebar.