Distribution Update: Google Play Royalty Rate Increase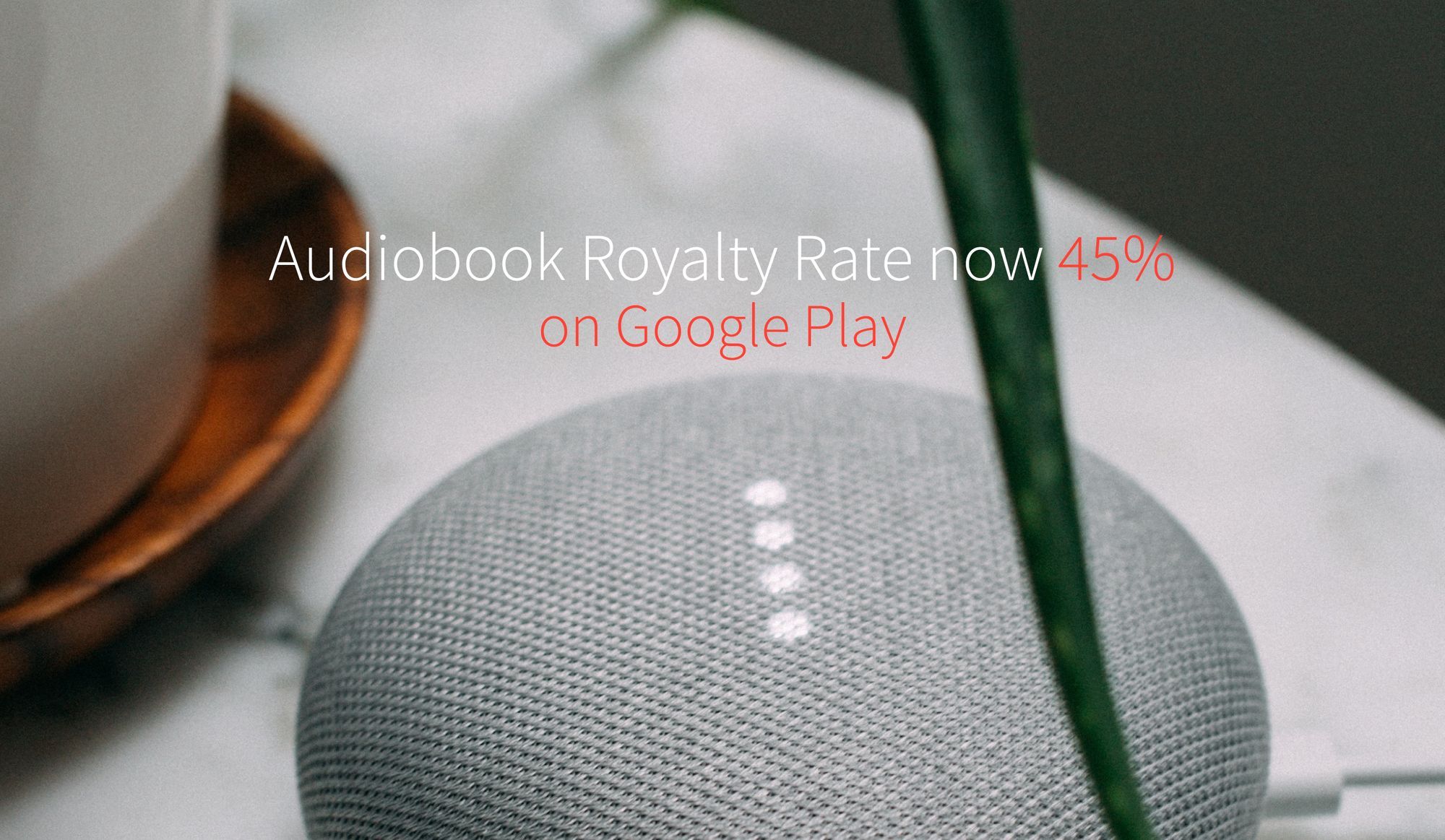 Effective today, your audiobook royalty rate for Google Play has increased from 40% to 45%.
Google Play provides customers with one of the best audiobook listening experiences, including a deep and seamless integration with Google Home. It also reaches 2 billion active Android devices. That's a lot of potential listeners.
Starting today, whenever your audiobook sells on Google Play, you'll earn more money.
All the audiobooks you distribute through Findaway Voices will now earn a 45% royalty off your list price (which you set) on Google Play. We've updated our distribution agreement to reflect the change, and there's nothing you need to do to take advantage of the increased royalty. This is not a short-term promotion—it's a permanent change for everyone who distributes their audiobooks through Findaway Voices.
This has been a fantastic year for audiobooks (and for Findaway Voices). As we grow and deliver more and more audiobooks to retailers, our scale lets us make changes that help authors more and more. We're thrilled to announce the Google Play royalty rate increase today (on National Author's Day!), putting more dollars in your pocket for every sale.
If you have any questions, please contact our distribution team!