Distribution Update: MLOL & AudiobooksNZ
We're excited to announce two new international distribution options: MLOL and AudiobooksNZ.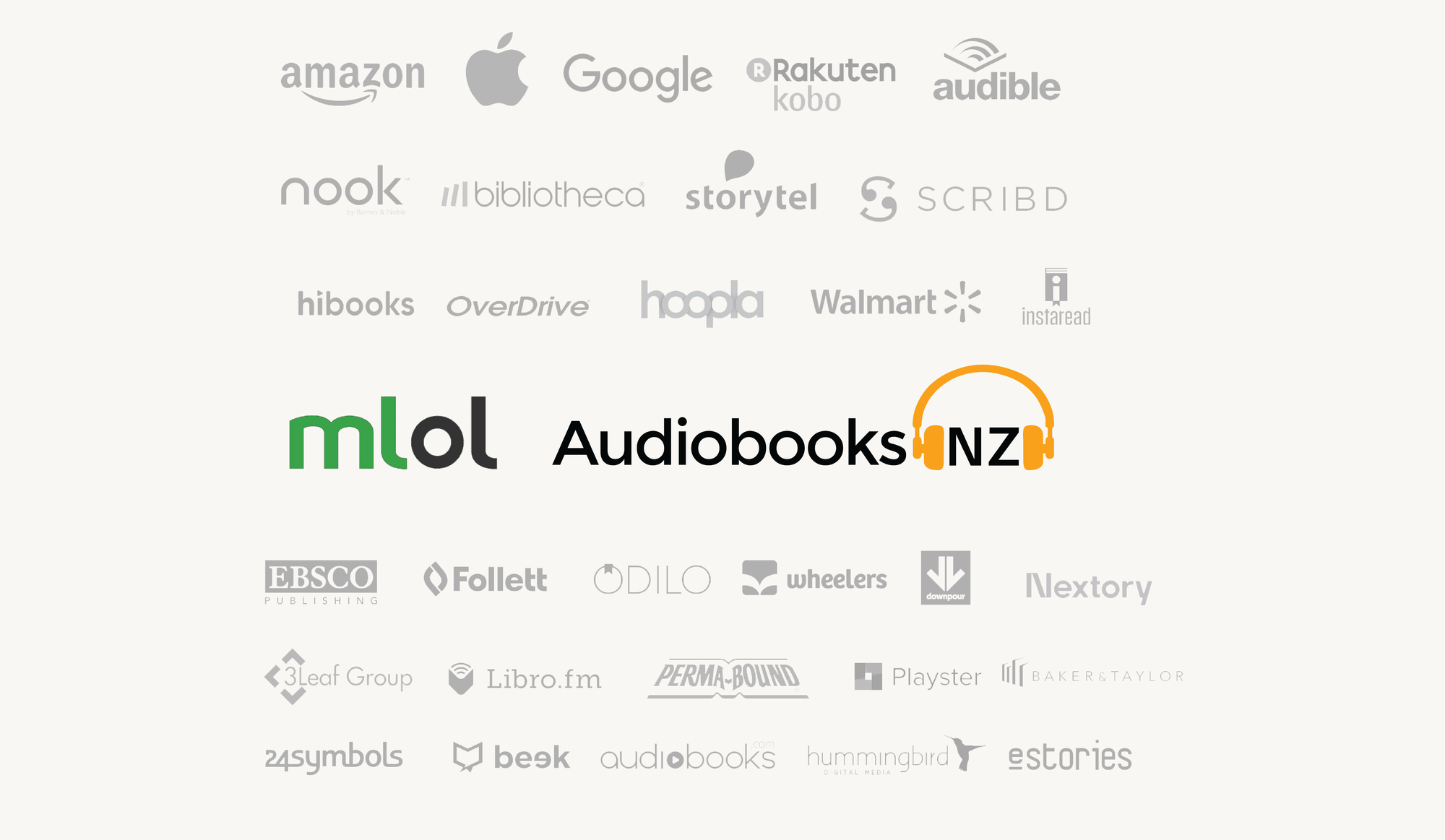 We're excited to announce two new international distribution options: MLOL and AudiobooksNZ.
We're big believers in the potential that international markets hold for authors. That's why we're working our way around the globe in 2019, adding new distribution outlets for you to find your audience, wherever they are.
Findaway Voices is excited to announce two new international distribution options coming for authors in the next month: MLOL and AudiobooksNZ.
MLOL (Media Library Online)
Increase your reach in Italy with our latest partnership with leading library distributor MLOL.
This is our first distribution partner in Italy, and it's a big one!
MLOL is Italy's largest library distributor. They've been working in the public, university, and school library sectors for over ten years. They offer unrivaled reach and sales opportunities into Italian libraries.
Based in Bologna (home to the oldest university in Europe), MLOL serves about 6,000 public libraries, 1,800 university libraries, and 700 school libraries. That's over 70% of all libraries in Italy and 90% of all public libraries. With over 800,000 registered users, MLOL achieved a new milestone last year with over 10 million patron transactions.
English language and non-Italian language (Foreign language to Italians) audiobooks are very important to the growth of the Italian audiobook industry. There are currently only 1,500 Italian language audiobooks available to library patrons. As MLOL expands their catalog with content from Findaway Voices, it's sure to drive interest from both librarians and patrons. School and university libraries are particularly interested in non-Italian audiobooks that can help with language learning.
AudiobooksNZ
Bring your audiobooks to the southern hemisphere with AudiobooksNZ
AudiobooksNZ is a service local to New Zealand, bringing much needed opportunities to find audiobooks in Oceana. They're also one of the few that actually use the New Zealand Dollar for purchases on their platform.
Listeners can get audiobooks on AudiobooksNZ under an a-la-carte retail or credit subscription model.
Sell Your Audiobook on MLOL & AudiobooksNZ
Ready to start selling on these platforms? Upload your audiobook to Findaway Voices today. Audiobooks will start being delivered to both platforms within the next month.
For existing customers, we've updated our Digital Distribution Agreement to reflect the new distribution options and all the payout and business model details. You can find the updated agreement on your My Account page.
If you're already distributing an audiobook with Findaway Voices, you'll find these new options are already on your audiobook's distribution selection page. There's nothing you need to do. We'll start sending your audiobook to MLOL and AudiobooksNZ as soon as our integration goes live in the next month.
If you'd like to opt-out of either or both platforms, you can adjust your selections on the website and republish your audiobook. Or contact our distribution team and we'll be happy to help you out.