Findaway Voices Now Distributes to Kobo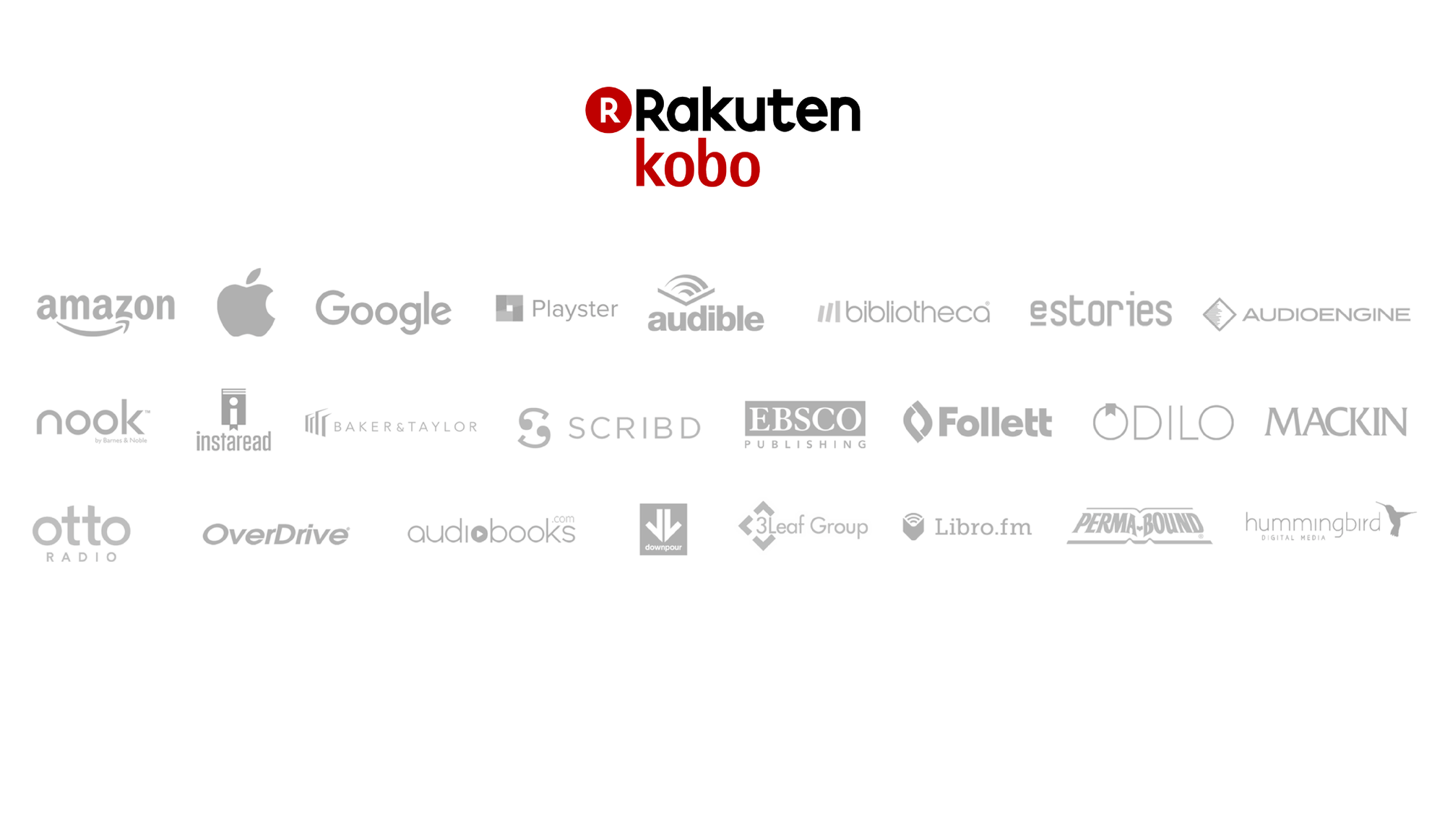 The world's largest audiobook distribution service just got larger.
Kobo
Today, Findaway Voices titles start to go live on Kobo, a global eBook and audiobook company with listeners in 190 countries. This partnership gives every author and publisher distributing with Findaway Voices access to nearly every audiobook listener in the world.
Founded on the belief that people should be able to access any book on any device, Kobo originally came to market with an eBook service in 2009. In 2017, they expanded their mission to include listening by integrating audiobooks into their platform and bringing eBook and audiobook access together in one place. Today, any author can use Findaway Voices to distribute their audiobook through Kobo.
What does this mean for you?
If you select Kobo as a distribution partner, your audiobook will be available for sale on the Kobo Audiobooks store, and listeners can enjoy your audiobook in the great Kobo Books app (available on iOS and Android). (If you are currently distributing your audiobook through Findaway Voices, we have automatically selected Kobo as a distribution option for you. If you'd like to opt out, just email us at distribution@findawayvoices.com)
Your books will be available to millions of loyal Kobo users either through their monthly subscription service or as an a-la-carte purchase.
In the near future, your audiobook will also be served to customers shopping for books globally through Walmart and Fnac (the number one bookseller in France).
Why do we love Kobo?
Let us count the ways.
We share many core beliefs, including a commitment to keep authors and publishers in full control of their work. They have a solid reputation for being an author-friendly company, and spreading their love of storytelling.
They think about the way people want to consume their content and have created the ultimate access point for all types of readers. Audiobooks and eBooks share the same home and are consumed side-by-side.
They think big. Really big. Kobo's recent partnership with Walmart and Fnac are just two of the ways they are shaking up the reading world. When it comes to global distribution, they are leading the charge.
They used Jim Dale, an award-winning narrator and global favorite, to announce the launch of their audiobook service on Soundcloud.
We love the playback controls in their audiobook player. It's so smooth and scroll-y. You've gotta check it out!
All the nitty-gritty details about distributing through Kobo can be found in the updated Distribution Agreement on your My Account page of Findaway Voices. Or, you can always email us at distribution@findawayvoices.com.