How to Launch an Audiobook Series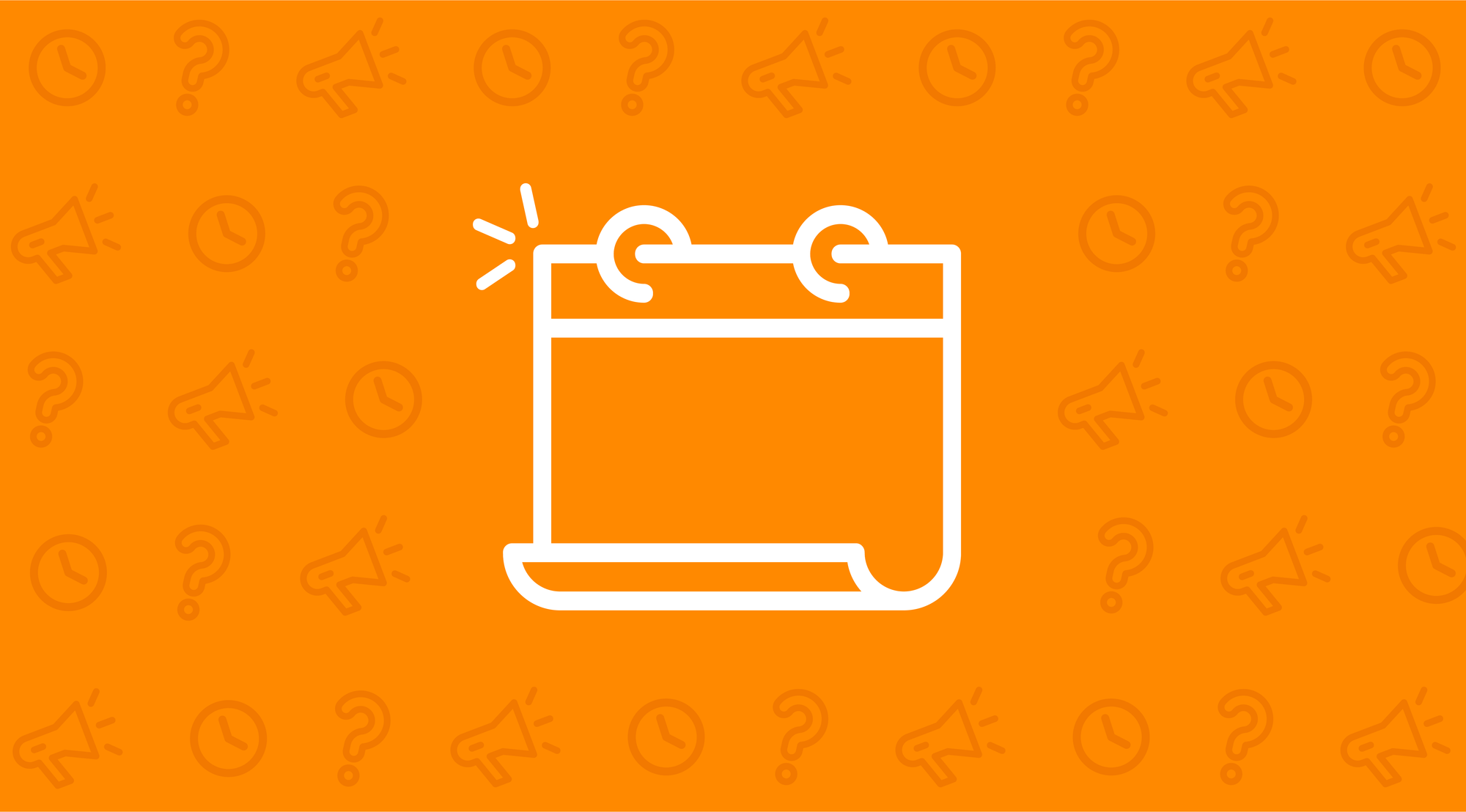 Our top strategies for planning your audiobook releases for maximum impact.
Producing an audiobook series is one of the best ways to build your listener base. That's because it shares many of the great benefits authors see when publishing an eBook series:
Widen your Audience: The biggest win is growing your reader base — and a consistent stream of audio will grow your brand among readers who prefer audio over other formats.
Cohesive Marketing Planning: The audiobook market continues to see fantastic growth, but earning a slice of that growth requires deliberate marketing planning aligned with your eBooks, powered by a set release schedule.
Audio Engagement: Once you've earned a listener, you want to keep them! The single best way to do that is having the next book available for them to listen to.
We'd like to share 3 options for timing strategies to consider as you start to plan out your series. We'll dive into each and talk through which might be right for you and your audience.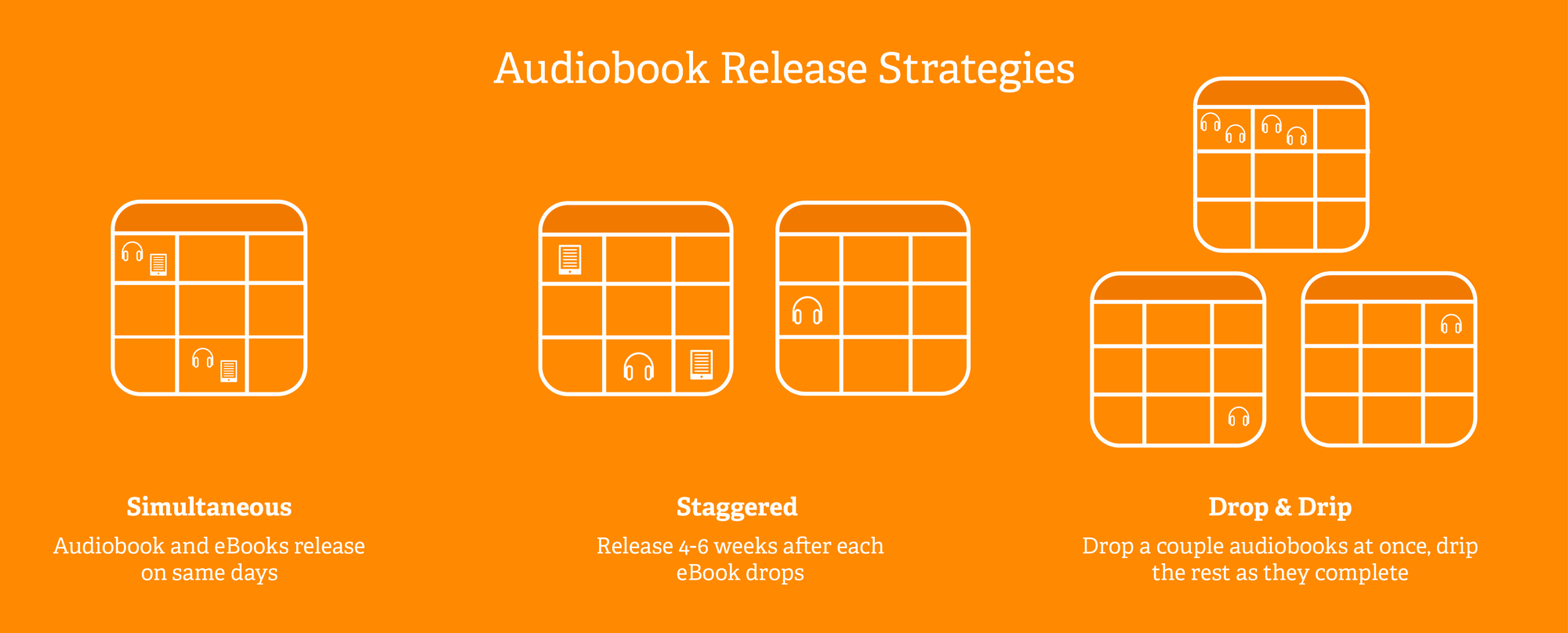 Simultaneous Release
This strategy aims to have the audiobook released on the same day (or as close as possible) to the eBook version. This strategy doesn't just apply to series titles, a simultaneous release can be great for standalone titles too. Here are a few reasons why:
Launch day is the moment that your book gets the most attention, and the most customers go looking for it on their preferred platform. Having the audiobook available ensures the audio version also gets those impulse buys, instead of ending up on a wishlist for later.
Most consumers don't buy both formats, and audiobooks usually generate more revenue per sale. If the audiobook isn't available when a customer goes looking for it, they may opt to buy the $2.99 eBook, even if they wanted the $12.99 audiobook. Once the book is purchased once, a second-format purchase is far more unlikely.
Sounds great! So why doesn't everyone do this? Short answer: it's challenging.
Audiobook productions typically take several weeks (depending on the length) and can only start once you have a finished manuscript. Once the audiobook is completed, distribution can take a few weeks more. All this will mean delaying your eBook release for weeks after it's ready, which doesn't work for everyone.
If you're thinking about a simultaneous release and producing with Findaway Voices, make sure our casting team knows it — we'll work with you on hitting that launch target.
Staggered Release
With this strategy, you release your audiobooks one-by-one as they're completed, typically 4–6 weeks after each eBook release. This cadence loses some of the punch of a simultaneous release, but can be turned into a new advantage. Each new audiobook release gives you a new opportunity to talk about a book that's several weeks old, or to bring new life to a series before the next book drops.
Imagine the touch points and headlines:
Listen up! If you haven't read my latest release yet, it's now available on audio.
Worried about catching up before my next book? Now the Audiobook is available for listening wherever you want.
Can't get the climactic scene out of your head? Take a listen to this dramatic dialogue as it unfolds in the upcoming audiobook.
I haven't met an author yet who isn't looking for more great reasons to communicate with their audience, or who doesn't love the thrill of release day. With a staggered release schedule, you'll double your number of release days.
Drop & Drip Release
Perhaps you're focused on your backlist titles and want to start producing audiobooks for a fully (or mostly) released series. With the Drop & Drip strategy, you build up a base of the first few titles in a series (typically 3–4) and release those audiobooks all at once (Drop), then release each new audiobook as it finishes production (Drip).
Audio is the perfect format for power-listening, and this approach allows the listener to work their way through several books (and stay engaged with your series) while you continue production on the remaining books! They may eventually catch up to you, but by then you'll have them hooked on your series.
Which strategy is right for me?
The best option for you will depend on your series, timing, marketing strategy, and audience. The team here at Findaway Voices is always available to chat through your specific situation and help guide you towards the right decision.
Do you have any other release strategies you've seen success with or would recommend? Let us know!