Setting the right list price for your audiobook is important. It's also a new concept for many authors who have never had control of their list price before.
Setting the best list price for your book can be tricky. Go too high, and you'll price yourself out of the market. Too low, and you're leaving money on the table. Wouldn't it be nice to have some pricing guidance that takes into account your audiobook's genre, audio length, and real-world pricing data for similar audiobooks?​
Findaway Voices now has a new interactive tool to help you price your audiobook as competitively and lucratively as possible. Right in the Findaway Voices interface (on your audiobook's metadata page), you can generate both a suggested retail list price and a suggested library list price. We're pulling data based on our industry experience working with dozens of leading retailers and thousands of publishers.​
Try it out
Head on over to your audiobook's metadata page, scroll down to the "Set Price" section, and click the "Calculate your recommended list price" button. The tool will walk you through some pricing considerations, and offer to save the recommended prices to your project.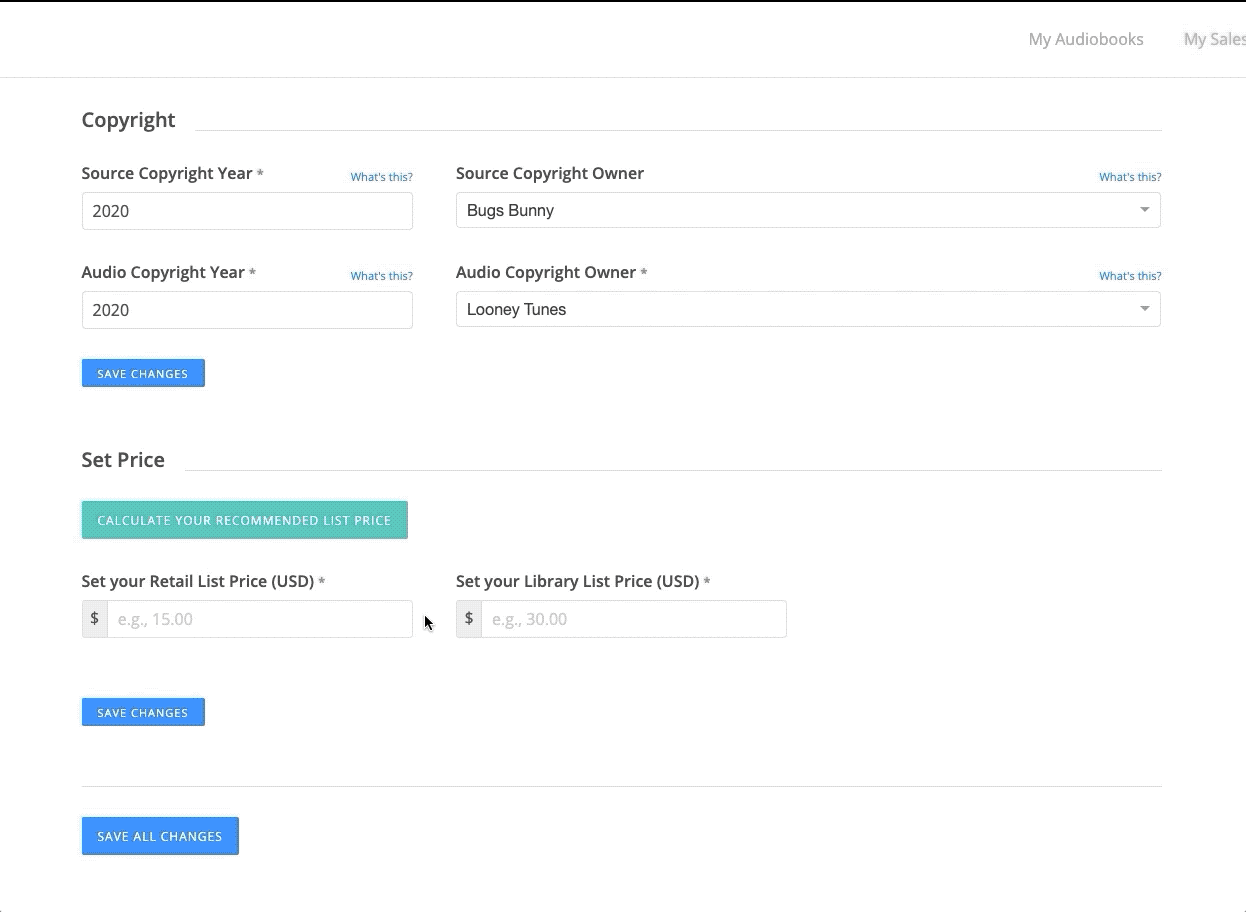 Note: Since the length of your audiobook is a major factor in the calculation, you must have uploaded all your audio files first.
Pricing is still up to you​
We hope you find this new tool helpful, but keep in mind that it just provides recommendations. Ultimately, the decision is yours, and you're able to set your audiobook's retail and library list prices to any value you'd like.
If you're going back to adjust pricing on an audiobook that's already been distributed by Findaway Voices, be sure to Republish your changes after updating your pricing to ensure the new data goes out to distributors.
We hope this new tool helps take some of the stress and guesswork out of pricing your audiobook!