Introducing Beek: A New Audiobook Distribution Option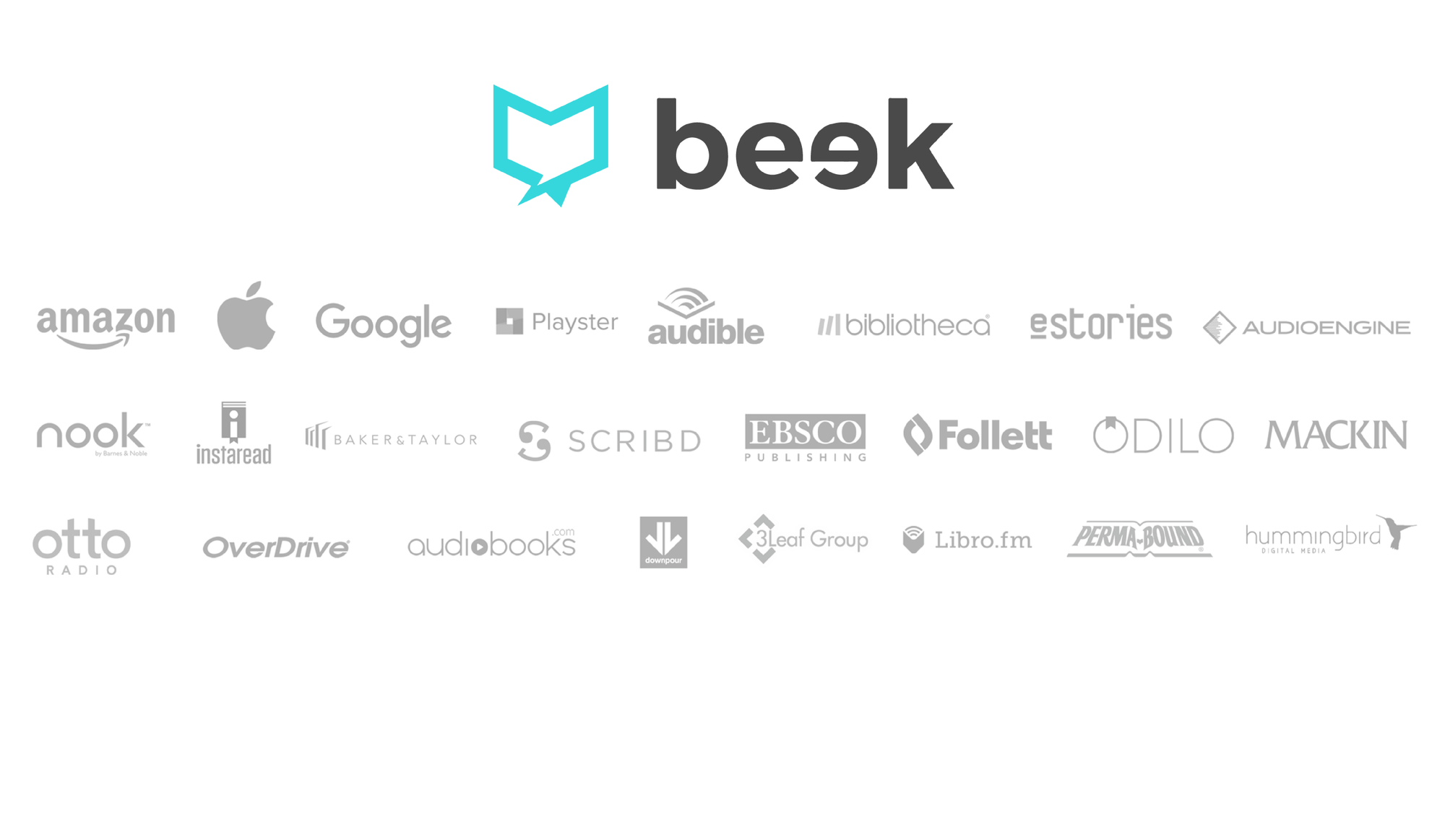 A great way to push your international reach into Latin America.
This month, Findaway Voices titles will start to go live on Beek, the largest book review site in Latin America. They have fantastic engagement and traffic numbers, and are integrating audiobook sales deeply within their review platform. This is a great opportunity for authors looking to get traction with their audiobook sales in Latin America.
This is a great opportunity for authors looking to get traction with their audiobook in Latin America.
Based in Mexico City, Beek has been experiencing tremendous growth fueled by funding from top-tier investors in Silicon Valley, including Y-Combinator and Peter Thiel. They're attracting over 2 million monthly visits and their content on Facebook reaches over 4 million people. And their users are engaged: every month 130,000 new book reviews are created on Beek (they have 20× more Spanish book reviews than Amazon).
Beek is leveraging their data in smart ways too: they see engagement on books in Latin America before anyone else and their machine learning algorithms are focused on identifying trends quickly. They can use this data to promote the right titles to the right customers, and to suggest what yet-to-be-created audiobooks may have the highest return potentials.
It's not every day a retailer like this comes along and wants to sell your audiobook.
Your titles don't have to be narrated in Spanish to be included in Beek's catalog—their customers will be looking for all kinds of content in all different languages.
If you distribute your audiobook through Findaway Voices, there's nothing you need to do to start selling your audiobook on Beek (titles will be live later this month). If you'd like to opt-out of selling your audiobook on Beek, just uncheck the box on your project's Distribution page, save your selections, and resubmit your audiobook. Or email us and we'll take care of everything for you.
We've also updated our Distribution Agreement with details about Beek. You can view the latest agreement on your My Account page in Findaway Voices.