Judge an Audiobook by its Cover
Just with the eBook and print formats for your book, the cover for your audiobook matters. It's the most important thing you can control to appeal to potential listeners.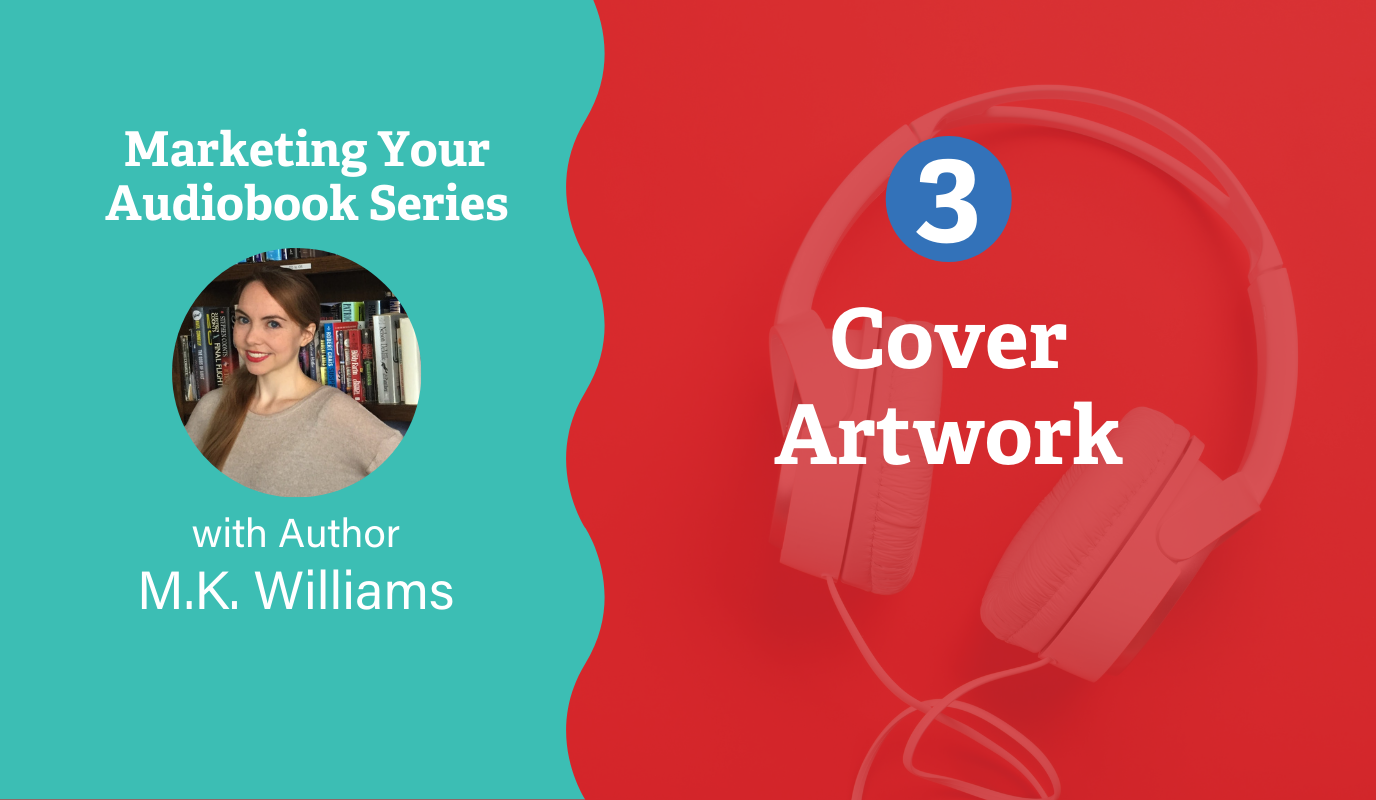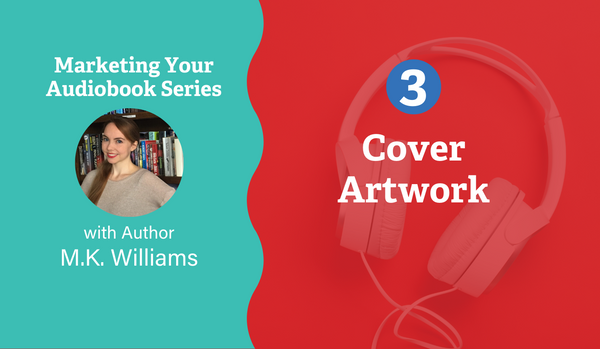 Follow our guest blogger and author M.K. Williams as she writes the Marketing Your Audiobooks Series of blog posts  
M.K. Williams is an author and independent publisher. She has written and published numerous books under her own name and helped several authors realize their dreams of publishing their books as well. After having learned the ins-and-outs of self-publishing and independent publishing she is now on a mission to help aspiring authors get the answers they need, avoid money-traps, and navigate the process of self-publishing their first book through her brand Author Your Ambition.
Just with the eBook and print formats for your book, the cover for your audiobook matters. Whether you are doing the design yourself or hiring a pro, the audiobook cover has to meet several requirements:
First and foremost it needs to be a square. That means you can't just take your rectangular eBook cover and plop it on a black square, or even a square that matches the background color of your cover. Discerning audiobook listeners will see this as an amateur move. The design should be adapted to a square shape. This also means that if you have any white lines on the cover you'll need to remove or reshape those for the audiobook cover. (Yep, I made this rookie mistake myself. Learn from my hasty design decision and make sure any elements are adapted to the correct size.)

I always like to look at what the top best-selling books are doing. If they are adapting their cover design for audio so that it is cohesive, then there is strong evidence that you should too.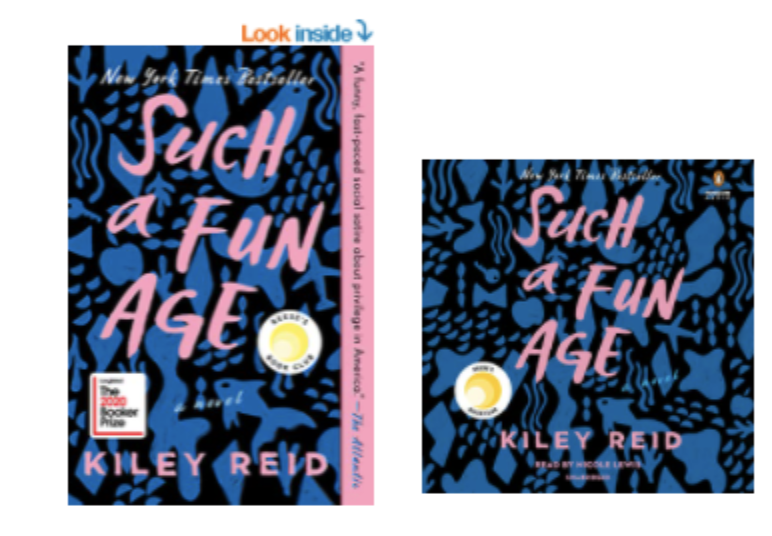 Design the cover for all formats. Ideally, you are working with a pro who knows the trends in your genre and what will stand out while staying on brand. It is a delicate balance. Working with a book cover designer (not just someone who knows graphic design) can help you ensure that the design looks excellent no matter what format your readers prefer. The audiobook cover design shouldn't be an afterthought. It should be planned for at the outset.
Include the narrator. While the eBook and print formats for your book primarily need to list you as the author, you'll want to list your narrator for the audiobook cover. Keep in mind that the voice talent for your audiobook can be a big selling point. Some audiobook listeners have favorite narrators and will listen to their latest projects even if it is slightly outside their normal reading list. It is a great way to showcase the talent associated with the book and attract new readers to your audience.
Now that you know the finer points of what needs to be on the cover, who is going to design it? Here are some considerations:
Pro Design
You may think a pro design team is out of your reach, but there are amazing services out there that offer excellent book cover design at self-publishing prices. Don't count this one out too early. In fact, in the Findaway Voices March Madness Audiobook Marketing bracket, a professionally designed cover won out over all the other tactics. Those first impressions matter. When selecting a designer, here are some key items to look for:
Someone who both knows books and the platforms you'll be working with specifically. A friend who happens to have photoshop may offer you a great price of "free", but you may end up dealing with more headaches if they don't know the ins and outs of book cover marketing. I've heard from countless first-time authors in a panic because their designer didn't do the cover right and they couldn't fix something after the fact. Make sure the designer knows books!
Ask upfront about the cost for all the formats, not just your eBook cover. I like to make sure I have an eBook, paperback, hardcover, and audiobook cover for each book I put out. While I may not have the time to record the audiobook right then, or I might be wavering on the need for a hardcover edition, having the cover makes the decision a lot easier.
Designers are not mind-readers. Have realistic expectations going in that the first few concepts may not make your heart sing. Be clear and specific about what you do and don't like, and provide some inspiration pieces upfront to help guide the designer as to what you are looking for. Expect one to two rounds of revisions before you land on the perfect cover.
DIY Design
Look up the specifications for each format BEFORE you begin designing. This way, you can have a master design file and then "SAVE AS" a new file for each format. When you have the specs and dimensions required written down, it will make it easier to resize the image and save it correctly the first time.
Do your research. Make a Pinterest board of covers you like, covers you love, and ones that you absolutely do not like. This will give you an idea of what look you will try to emulate.
Get the right tools. At a minimum, pay $9.99 a month for Adobe Photoshop. You can more easily adjust the image size and dimensions and drop the cover into any necessary templates (print covers) to upload to the platforms than if you are working off of a free online design system. There are tons of videos online about how to use Photoshop and you can learn the system, but don't expect to be a pro overnight. Give yourself enough time to make a design that you'll love.