Learn From Six Brilliant Authors
This series of six live author interviews were designed to help you gain valuable insights on building an author platform from book to business.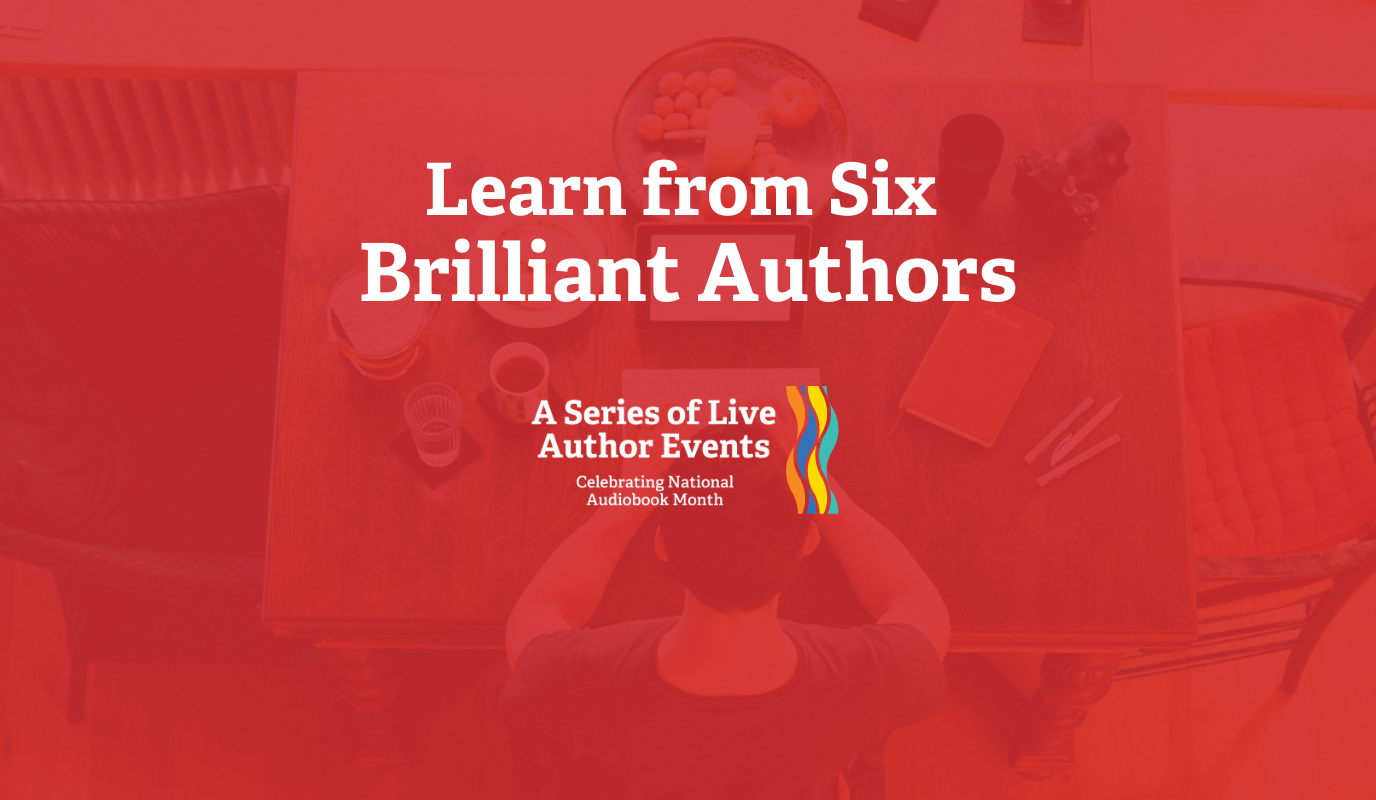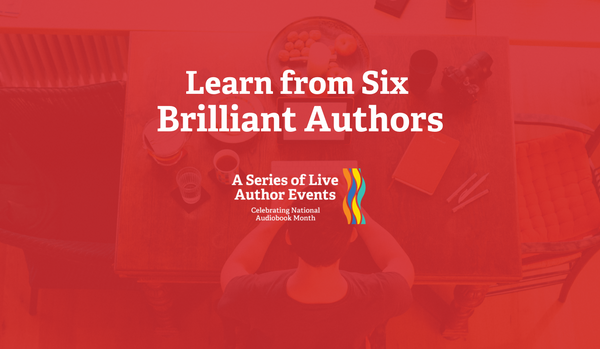 Invest your time into your author business—we've made it easy with our Learn from Brilliant Authors Series brought to you by Findaway Voices and Draft2Digital. This series of six live interviews were designed to help you gain valuable insights on building an author platform from book to business.
The common thread? All of these authors have built a successful author business and are excited to share their strategies with you. Each author discusses their craft, genre, audiobooks, marketing, email formula, and what success means to them. We know you'll discover a different perspective if you are looking to create momentum in new and exciting ways, no matter where you are in your author journey.
We loved conducting these interviews and hope you enjoy watching them.
Check out the full series below.
Sara Rosett
Learn from USA Today bestselling author Sara Rosett who writes lighthearted mysteries for readers who enjoy atmospheric settings and puzzling whodunits. She is the author of over 30 novels in the genres of cozy and historical mystery. Sara writes nonfiction for authors, including "How to Write a Series" and "How to Outline a Cozy Mystery". She is also the co-host of the "Wish I'd known then podcast for writers".
---
Kennedy Ryan
A RITA® and Audie® Award winner, USA Today bestselling author Kennedy Ryan writes for women from all walks of life, empowering them and placing them firmly at the center of each story and in charge of their own destinies. Her heroes respect, cherish and lose their minds for the women who capture their hearts. Kennedy and her writings have been featured in Chicken Soup for the Soul, USA Today, Entertainment Weekly, Glamour, Cosmopolitan, TIME, O magazine, and many others. She is a wife to her lifetime love, a passionate autism advocate, and mother to an extraordinary son.
---
Jamie Davis
We're talking Fantasy series with Jamie Davis—a nurse, retired paramedic, author, and nationally recognized medical educator who began teaching new emergency responders as a training officer for his local EMS program. He started his author career on a dare to do NaNoWriMo. He loves everything fantasy and sci-fi and especially the places where stories intersect with his love of medicine or gaming. He has authored multiple series and his book Accidental Thief was a 2019 Independent Audiobook Awards nominee.
---
Eddie Rice
The author of Toast: Short Speeches, Big Impact. Eddie is a speechwriter and public speaking coach with 10 years of experience in the field. Eddie talks about his experience making an audiobook on Marketplace and A/B split testing marketing his book. He loves creating strong narrative-driven speeches that focus on balancing emotional and thought-leadership content. He has worked with executives, business leaders, nonprofit leaders, and everyone in between. Eddie won our
---
M.K. Williams
M.K. Williams is an author and independent publisher. She will be talking about her "Marketing Audiobooks" blog series she published on the Findaway Voices blog where she outlines marketing essentials for audiobook authors. She has written and published numerous books under her own name and helped several authors realize their dreams of publishing their books as well.
---
Kyla Stone
Kyla writes apocalyptic and dystopian fiction series novels. She loves writing stories exploring how ordinary people cope with extraordinary circumstances, especially situations where the normal comforts, conveniences, and rules are stripped away.
---
Meet your Hosts
Scott Curry is the Marketing Strategist of Findaway Voices. He is a seasoned marketing executive who is also an author himself under the pen name E.S. Curry. For over 20 years, he's worked with iconic brands around the world, including IMG, Arnold Palmer, Olympics, Fashion Week, and numerous non-profit initiatives.
Kevin Tumlinson is a bestselling & award-winning author and content creator, known as "the Voice of Indie Publishing." He is the Director of Marketing & PR of Draft2Digital, the world's largest distributor of books for independent authors and publishers.