Let it Snow!
Post your audiobook giveaway with the hashtag #snowaudio18 to find new readers who are watching the giveaways in that hashtag. If you distribute your audiobook with Findaway Voices, you can use Giveaway Codes for Let it Snow!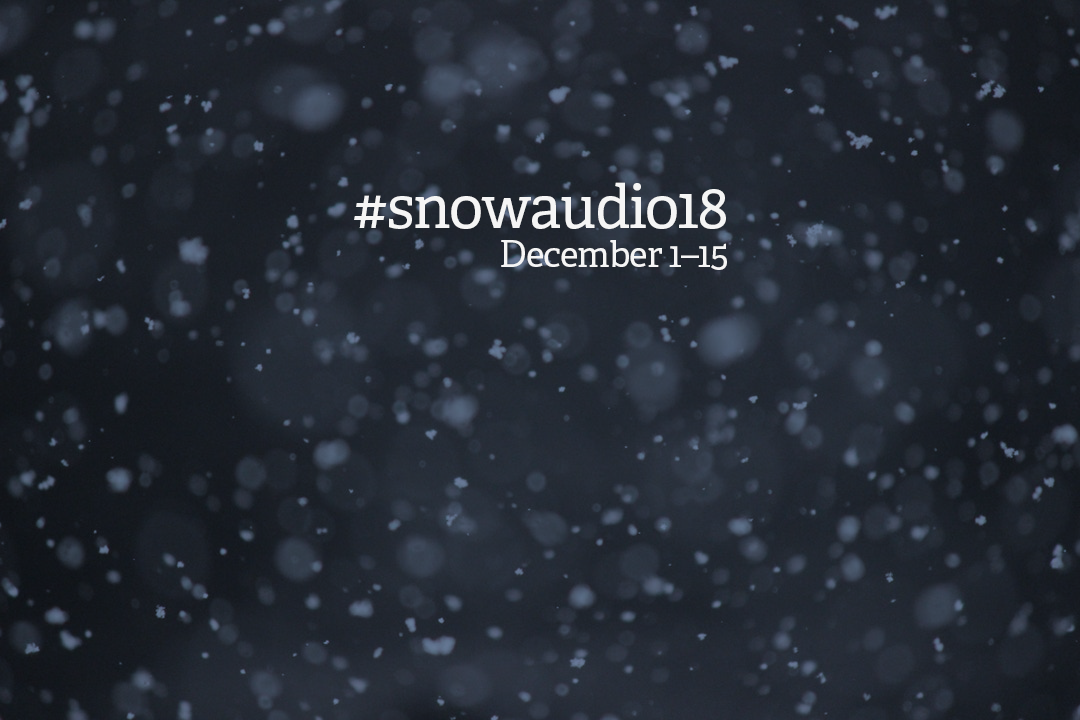 A yearly cross-genre audiobook giveaway event. The more authors who participate, the better it is for everyone!
Looking for a great use for the Giveaway Codes Findaway Voices provides you? Check out the "Let it Snow" author event organized by author Mandy Roth.
Through this event, authors are collaborating to share free copies of their books with listeners and using the #snowaudio18 hashtag to drive excitement and awareness about audiobooks. Check out the details provided by Mandy below and let us know if you need a few extra Giveaway Codes for this!

Dates: December 1–15th
Genre:  All genres
Graphics: https://goo.gl/RMptXX
Rules:
You must use the #snowaudio18 hashtag and the graphics in your newsletters and Facebook groups, and are encouraged to also share on Twitter and Instagram.  The graphics are made to look great if you fit your audiobook cover on them (see here for an example).
You choose how many copies you want to give away, set your own rules for your promotion, and select winners however you'd like.  You deliver the codes to your winners.
As a best practice, encourage readers to check out the hashtag #snowaudio18 for even more wonderful audiobooks from other authors, increasing the value of the event for everyone.
There is no official signup to participate. You just post with the hashtag anytime between Dec 1–15th.
---
Note: This is not an official Findaway Voices event, it's organized by Mandy Roth. We just think it's a fun idea and wanted to make sure you knew about it.