New Feature: Chapter Naming
Authors can now add a custom name for each chapter track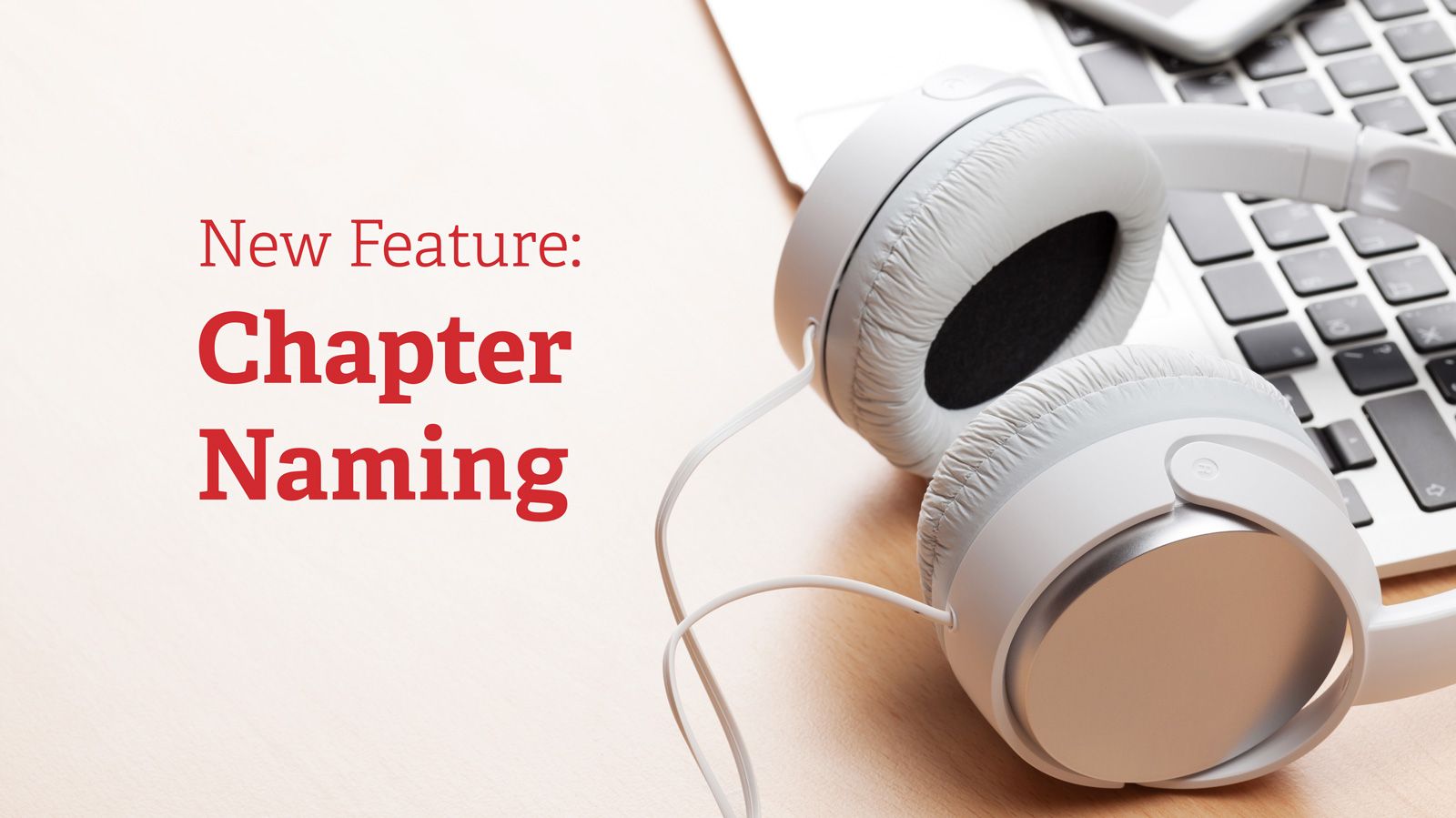 Chapter Naming Now Available with Select Distribution Partners
We're always working with our retail and library partners to improve the audiobook listening experience and the latest feature we're pleased to introduce is chapter naming. Authors can now add a custom name for each chapter track. Your unique chapter names will appear on distribution partners that currently support custom chapter names and for those that do not, track numbers will continue to be used.
We recommend several best practices when naming your chapters to ensure the best downstream experience for listeners.
Please utilize this simple standardized chapter naming format: Chapter #: Custom Name Example: Chapter 1: The Explosion, Chapter 2: The Aftermath etc.
Important Items to Keep in Mind When Naming Chapters
The name you enter for the chapter is exactly what we will provide to distribution partners. Double check the spelling, capitalization, and punctuation of your chapter names.
Listeners will see the chapter names you enter here, avoid using profanity and any other vulgar language for chapter names.
Before publishing, you'll have a chance to review your chapter names. Make sure the order is correct before publishing.
Chapter names you enter are subject to our existing content policy
When done with consistency using numbers and descriptions, chapter names add to the listening experience of the user.