Saying Thank You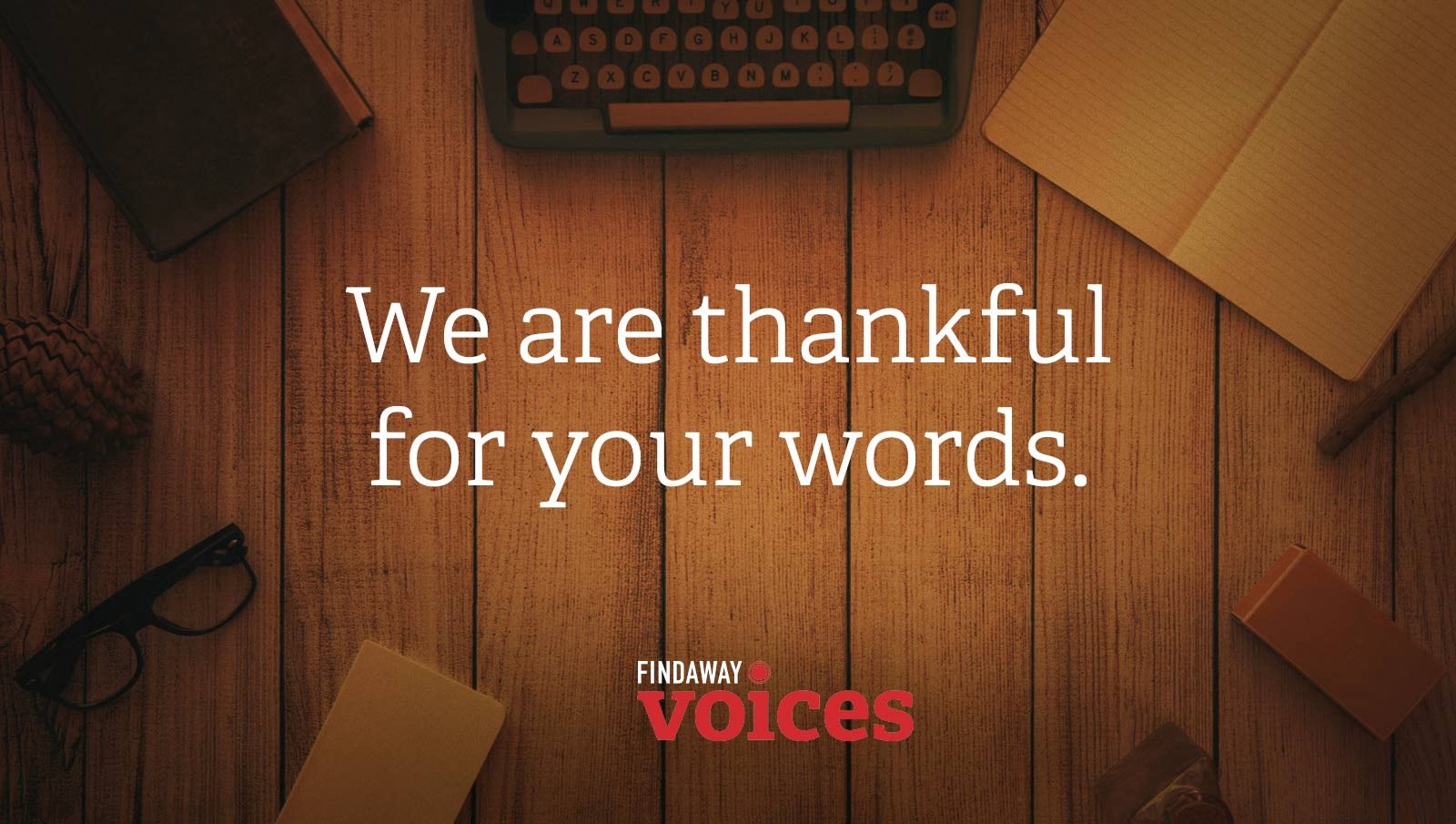 Thank you.
Two simple words that, when shared, can have a profound impact. They're two words we can never say enough.
As we enjoyed the Thanksgiving holiday and had a chance to reflect on the past few months, we wanted to share our own thank you.
Thank you for joining Findaway Voices. Thank you for being part of something new, and thank you for sharing in this journey with us.
We started Findaway Voices with the belief that authors need another opportunity to create, market, and distribute their audiobooks. Since our launch in July 2017, it feels as if we've blinked and four months have sprinted past.
Our team is thankful for the reception and chance to work with such tremendous authors and narrators. In these first months, we've created thousands of personalized casting recommendations for new audiobooks, helped hundreds of titles reach a global audience, and learned more than we could have imagined.
We believe in the power of audio and love how it creates a rich, intimate experience for listeners. Working with authors and narrators on something we're so passionate for has made these first four months both rewarding and meaningful.
Thank you for your comments and critiques, suggestions and support. Thank you for helping us balance the needs of authors and narrators while recognizing key improvements we can make. Thank you for always being honest.
Thank you for the chance to represent your books and for placing your trust in us.
And, finally, thank you for believing in our mission to open the audiobook market to create new opportunities for authors, narrators, publishers, storytellers, and creators. We promise, we're going to have a lot of fun doing this.
Thank you,
The Findaway Voices Team