What You Can Control
Guest blogger M.K. Williams dives into what you CAN control when you are marketing your audiobook in this video post.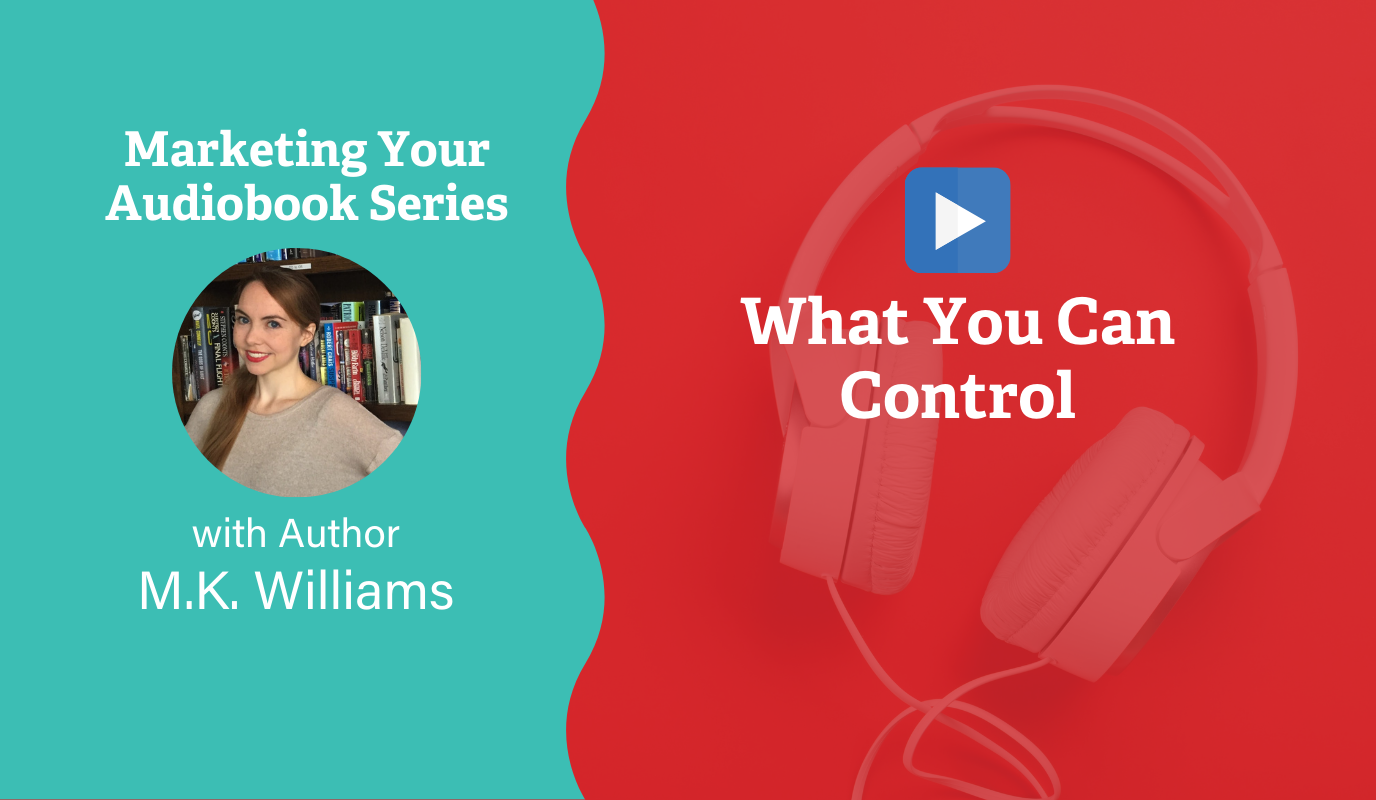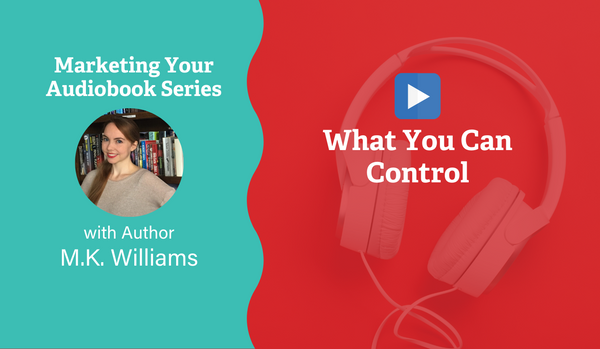 Let's dive into what you CAN control when you are marketing your audiobook.
You can do your best to get reviews and apply for Chirp deals and do a lot of things that ultimately are out of your control. But don't stress those items. Focus instead on these key elements to help you promote your audiobook: You control when you start promoting your audiobook.
For those of you who follow me on social media, you know I'm posting updates when I'm recording my audiobook. That's right this thing is in its baby stage, not even its baby stage yet, and I'm already talking about it. No, people can't pre-order it yet, but I can get my audience excited for the release. I can tease about some tongue twisters in recording or lament about the lawnmower outside. I'm bringing my audience along on the journey with me from day 1. You can do that too. Start talking about your audiobook the second you decide to make one for your book.
You can give away bonus content. I think as authors we get so burned out on all the things we're supposed to do. But if you had a chapter that you had to cut because it just didn't fit in the flow of the book, or if you have an interview with you or your narrator or a character, those are all excellent bonuses you can add to the audiobook to give people a reason to buy. If it is an extra audio chapter, that is super easy to add in and if you have a PDF extra, Findaway Voices makes it super easy to add that when you are uploading your metadata (and you can even add it in later after the book has been published too!) As an example, I plan on adding the first chapter of the Alpha-Nina to the Infinite-Infinite audiobook as soon as I'm done editing that chapter. Boom, bonus content that will hopefully get the listener ready for book #2.
You also decide who narrates your book. Is it a pro, is it you? Talk about the process you are going through to pick a narrator. Do a narrator reveal, much like a cover reveal. You have so many great things you can say about this process. How much you share and engage with your narrator is entirely up to you. And, you guessed it, this is a great way to bring your audience along and get them excited to buy the audiobook as soon as it is ready to go.
The next item you have control over is your cover. When it comes to selling your audiobook, the cover art is a big element and you have total say over it. Whoever designed your eBook cover, ask them to also make an audiobook square for it. If that was you, look up the specs and make a square version. Right, you say what is approved and what isn't. You say how it looks.
You have control over the price of your audiobook. Or at least with Findaway Voices you do. Price isn't just a matter of deciding how much you want to make off of each audiobook sale. It also indicates VALUE to your audience. Whether you want to have a competitive price that is lower than other audiobooks in your genre or if you want to be right on the median price. You set the price and with Findaway you can also set limited-time pricing discounts. This is a HUGE marketing asset that you should have a solid strategy around.
You control the retailers where your audience can find your book. You're the publisher, and when you publish wide and non-exclusive you get to decide just how many retailers (including your own website) will carry the audiobook. That makes it easier for your audience to actually buy the audiobook.