Why My New Release is Audio-First
Enjoy this guest post from author Karen Williams, who decided to release her newest book "Becoming an Authority" with Findaway Voices as an audiobook first.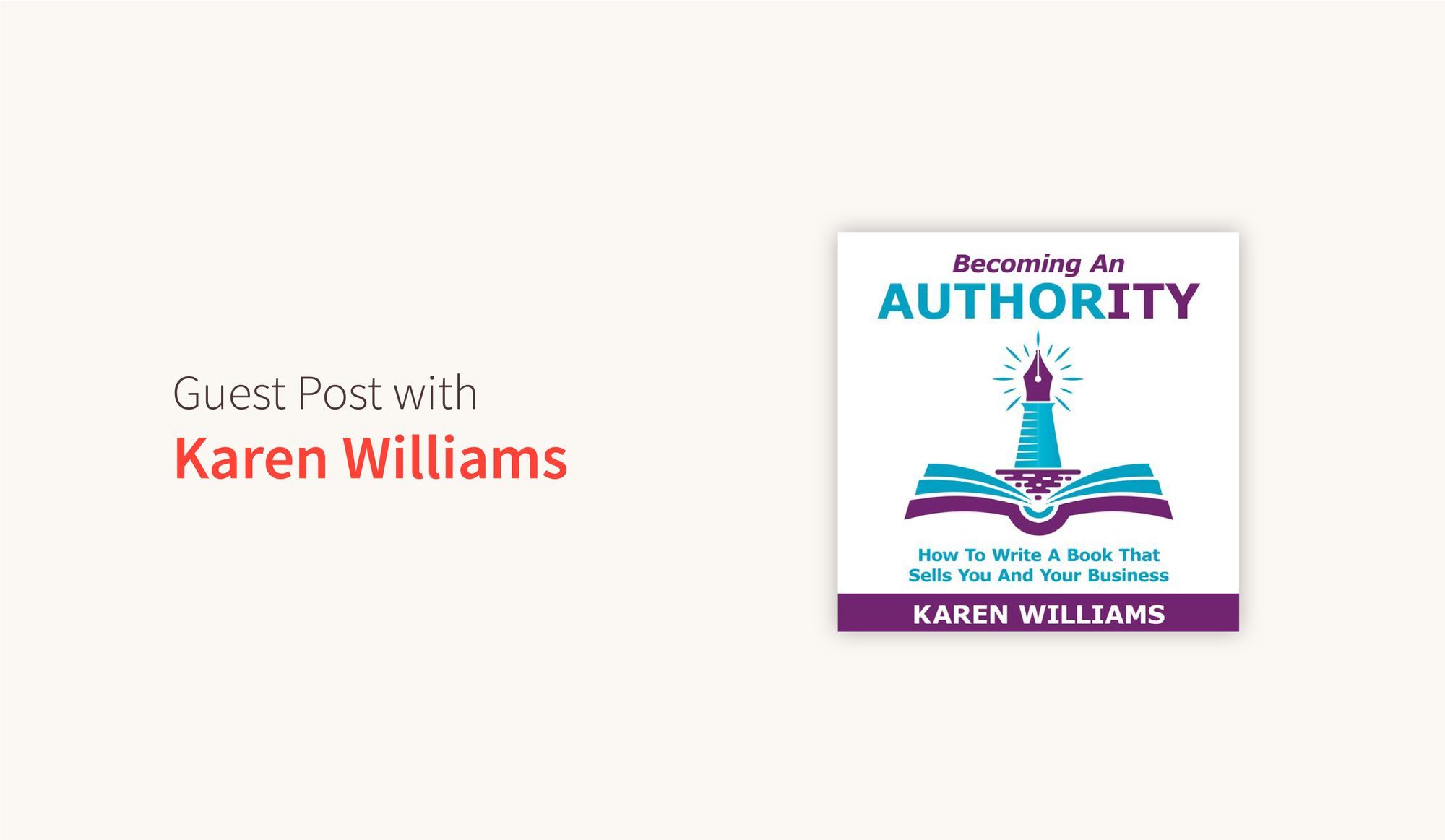 Enjoy this guest post from author Karen Williams, who decided to release her newest book Becoming an Authority with Findaway Voices as an audiobook first.
One of the problems that many independent authors face when deciding how to publish their book is choosing the right approach. The rise in digital publishing and the growing trend to self-publish has led to a huge number of options and platforms that authors can consider. And not only do you have many options with regard to which platform or method to choose, you also may be wondering whether you should produce your book in print, as an e-book or audiobook.
When I did my research into chapter 2 of my new book, Becoming An Authority, in which I reflect on the publishing trends over the last 10 years, I was surprised by the growth of audiobooks, which increases year on year. So, I decided to launch my new book as an audiobook first.
Five Reasons I Decided to Launch Audiobook-First
The audiobook market is the fastest growing area in digital publishing. According to The Publishers Association, audiobook downloads hit a record £31 million sales in 2017, up 22% on the previous year.
Many of my clients have been asking for my advice on how best to approach creating an audiobook, so I wanted to experience this method first before recommending it to others.
As Becoming An Authority is for business experts who want to stand out in their business and be seen as a thought leader, it made perfect sense for me to do the same. How can I advocate something that I'm not prepared to do myself?
I thought this would be an interesting experiment. Becoming An Authority is my sixth book, and my other books (and clients' books) have been produced in both print and e-book format. I'm pretty well versed with the writing and publishing process, and I thought it would be interesting to do something different with my next book.
I can put together a blueprint to support those who want to produce an audiobook that will help them through the entire process.
At the time of writing this blog, I was in the midst of the launch for my new book, which is planned for mid-October 2019. I will be charting my progress and the results of this experiment and you can sign up at www.librotas.com/audio to discover little known things I've discovered so far, plus my tips and advice on all parts of the audiobook journey.
Three Tips I've learnt so far
One of the ten principles in my new book is 'Starting with the end in mind' and I followed my own advice, as this book was written with audio in mind. There are 16 relatively short but specific chapters and it's written to inspire, with references to resources rather than complex diagrams and exercises in the text. These references are located on a website page that readers can access.
If you wish to publish an audiobook on Audible, you need to have a print or e-book as well as the audio version. This led to me seeking an alternative and that's when I came across Findaway Voices. I did my research and two reputable sources led to me contacting them and signing up to host my audiobook with them. They then asked me to write this blog for them.
Use a studio to record your audiobook. As a business author, I decided to narrate the book myself, but despite the additional investment in using a studio, it was more than worth it for the ease of getting the audiobook recorded and the professional finish, allowing me to have a ready file to upload to Findaway Voices.
As I am reaching the final stages in my audiobook, including completing the metadata, finalizing the cover design and uploading my file, I'll let you know the results of my experiment!
Get the full details of how I planned, produced and distributed my audiobook, and what happens next here: www.librotas.com/audio.
You can get a copy of Becoming An Authority here. 20% of profits will be going to charity, so I'd appreciate your support in sharing my latest book.
---