Authors Direct
Are you ready to sell your audiobook at an 85% royalty rate? We are opening up our Authors Direct beta to more authors. Sign up here.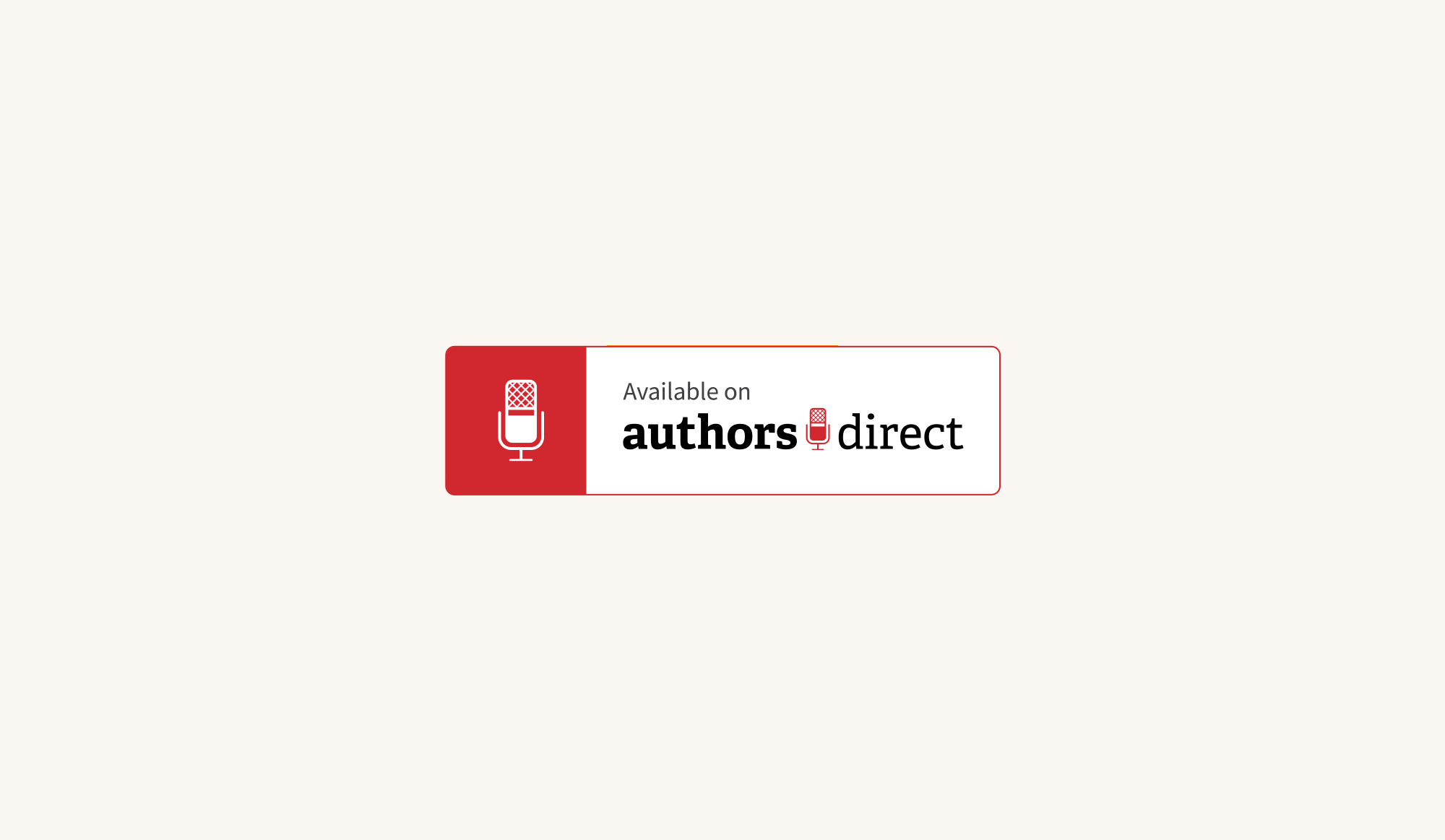 Are you ready to sell your audiobook at an 85% royalty rate? We are opening up our Authors Direct beta to more authors. Sign up here.
Findaway Voices already distributes audiobooks to over 30 retailers around the world, but last year we quietly launched a new retail platform of our own. We kept hearing from authors who wanted a way to sell their audiobooks directly to their customers, but couldn't find a great way to do it, so we came up with a solution: Authors Direct.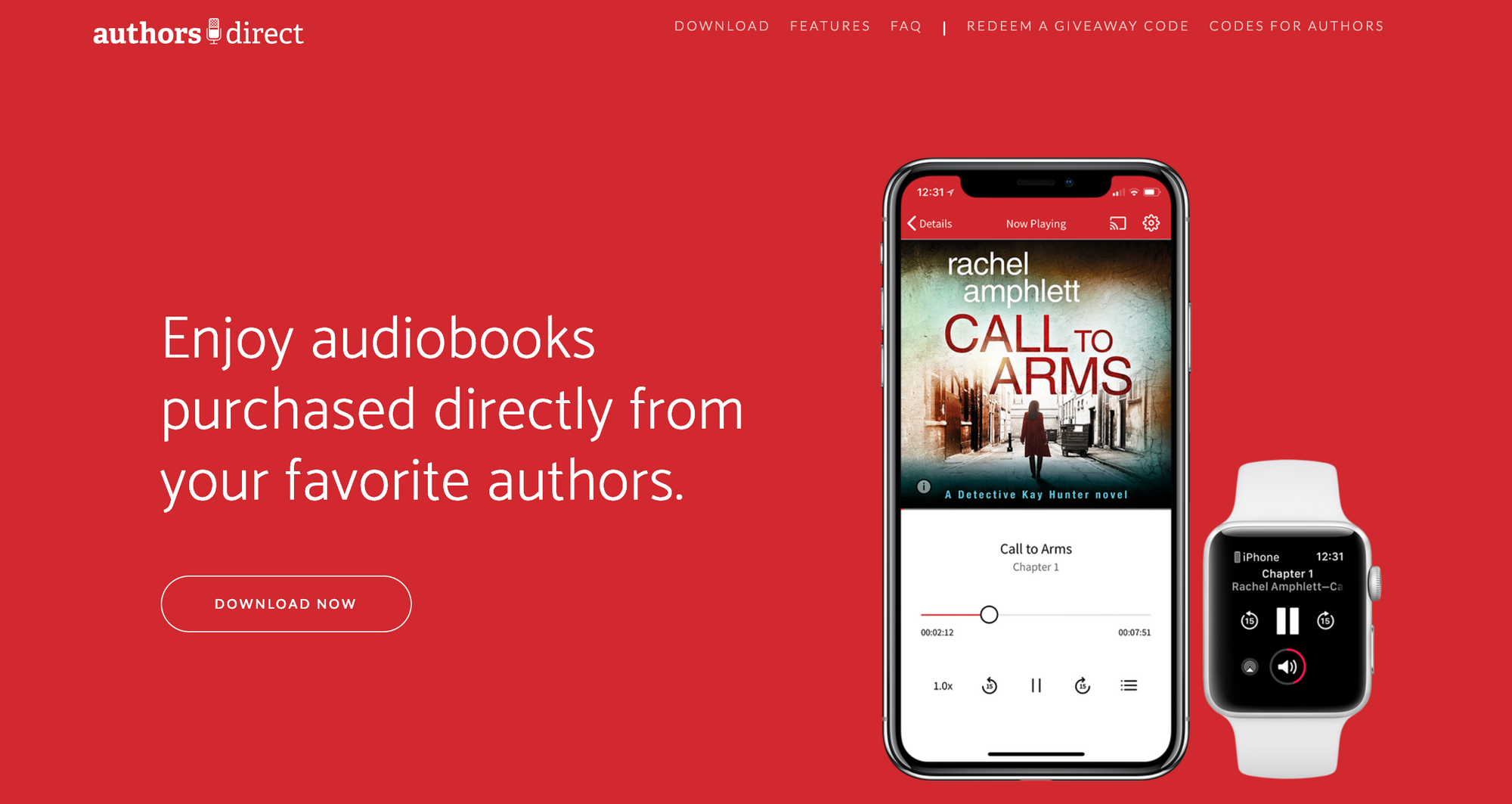 Our goal with Authors Direct is to take on the hardest parts of selling directly to listeners — technology, taxes, and customer service — while giving authors actual sale price control (not just list price) and an unprecedented royalty rate. Here's what makes Authors Direct awesome:
Technology
Authors Direct provides a fantastic audiobook listening experience, taking care of the secure file delivery and playback experience that customers expect. Authors Direct currently offers both an iOS and Android apps for listeners. No more shuffling MP3 files around with Dropbox and having your customers listen in their phone's stock music player.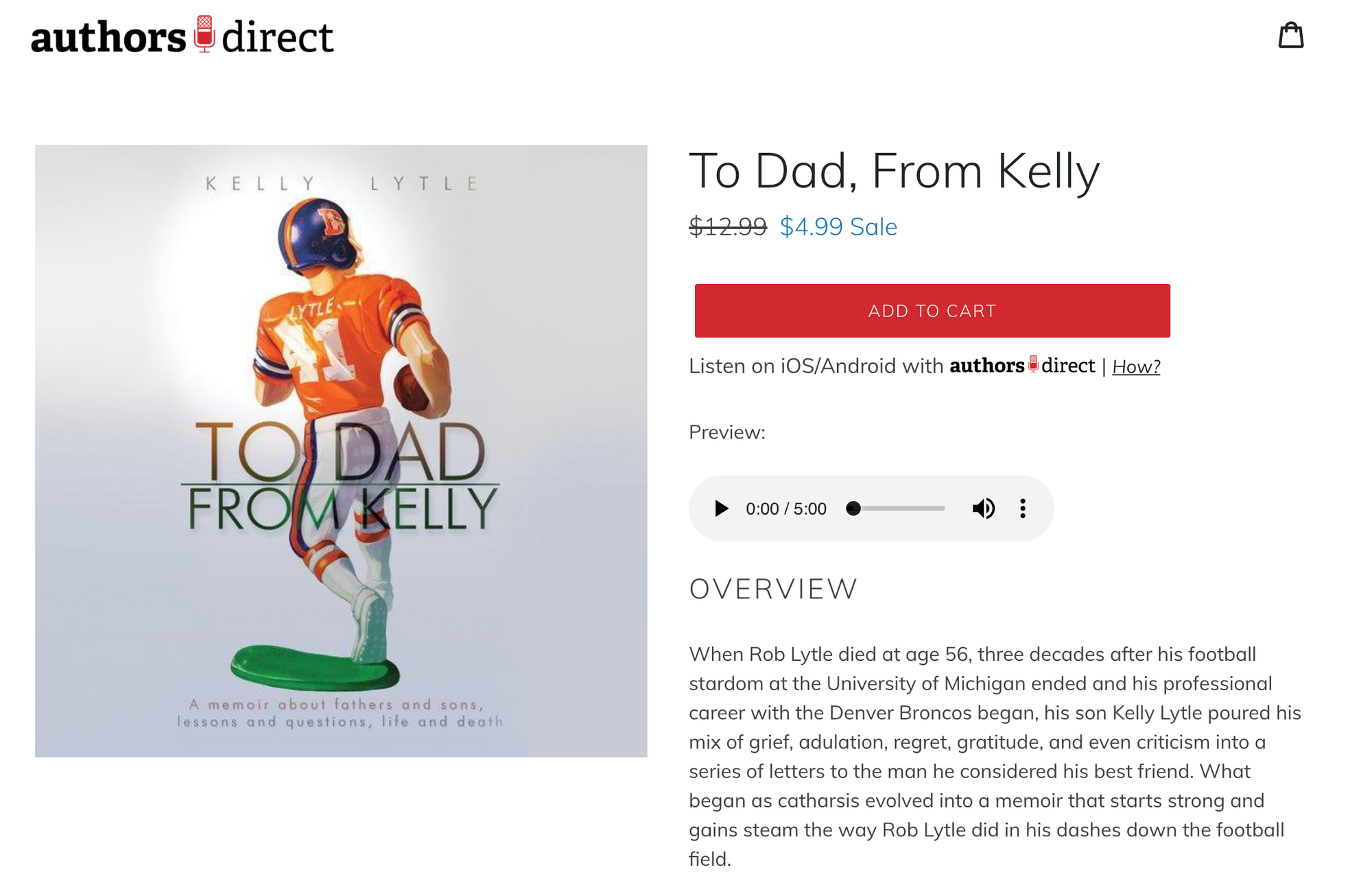 Price Control
With Authors Direct, you have full control over your sale price (as opposed to list price) and any discounts or promotions you want to run. You're totally in control.
With your invitation to Authors Direct, you'll receive a form where you can fill out your desired sale price and upload a custom banner, logo, and welcome text for your collection page. If you need to update pricing, simply fill the form out again. Soon, all this will be baked right inside the Findaway Voices site with easy controls that apply changes instantly.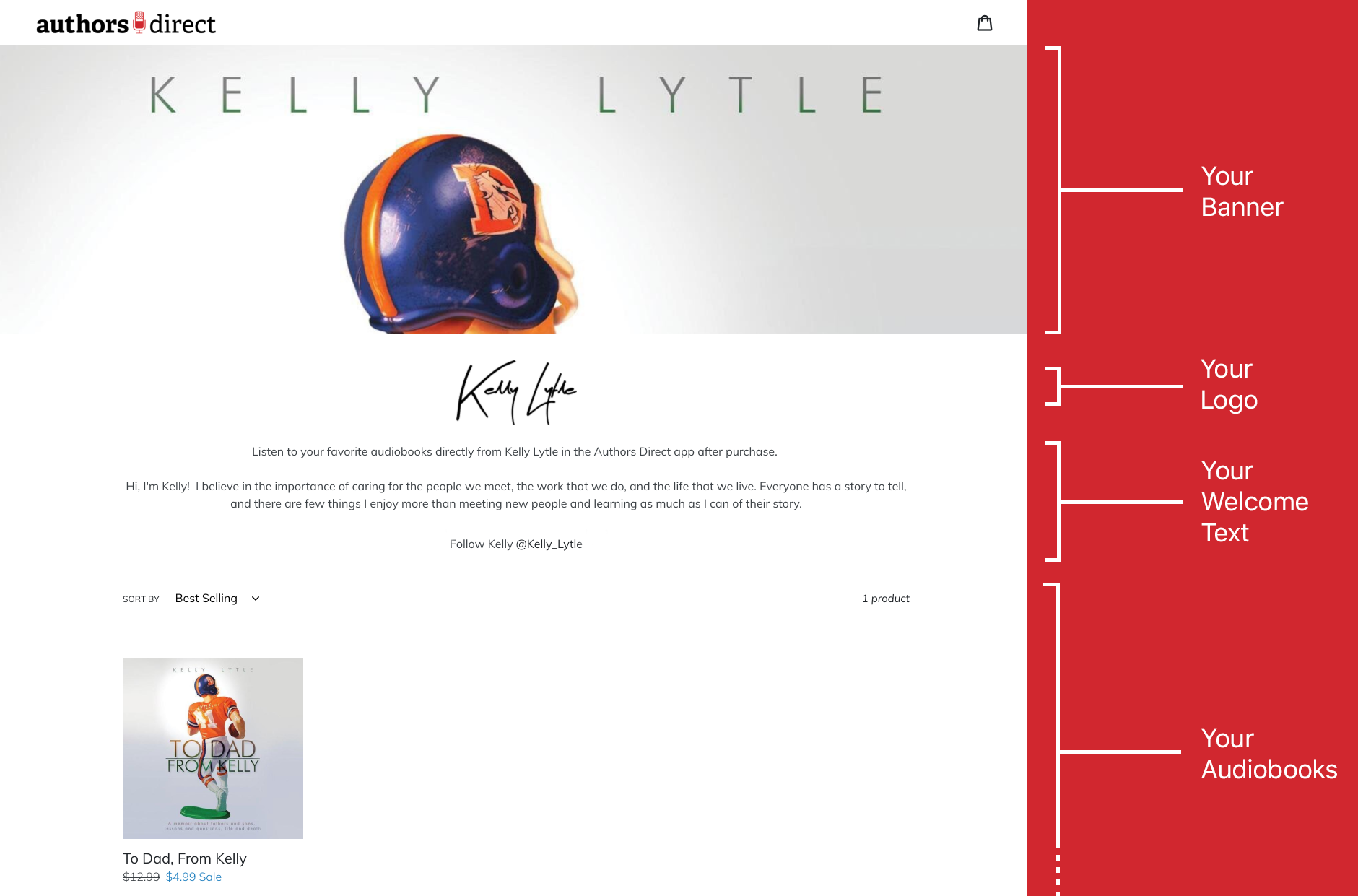 Taxes
Authors Direct runs a storefront where it acts as the merchant of record for every sale. We take care of the transaction fees and all regional sales taxes. That means you can focus on selling your audiobook without giving your accountant extra headaches.
Customer Service
If a customer can't figure out how to listen to your audiobook, we'll help them out. We have comprehensive guides and great customer service reps who are here to step in when someone gets confused so you can focus your attention on writing and selling your audiobooks.
Sales Reporting
One of the most valuable ways to leverage Authors Direct is running ad campaigns, but it's impossible to run a great campaign unless you can measure its performance. Luckily, Authors Direct reports sales in real-time inside the Findaway Voices sales portal. No more wondering about the effectiveness of your ad campaigns! You can view trend-level data, or dive into a .csv download of every individual transaction.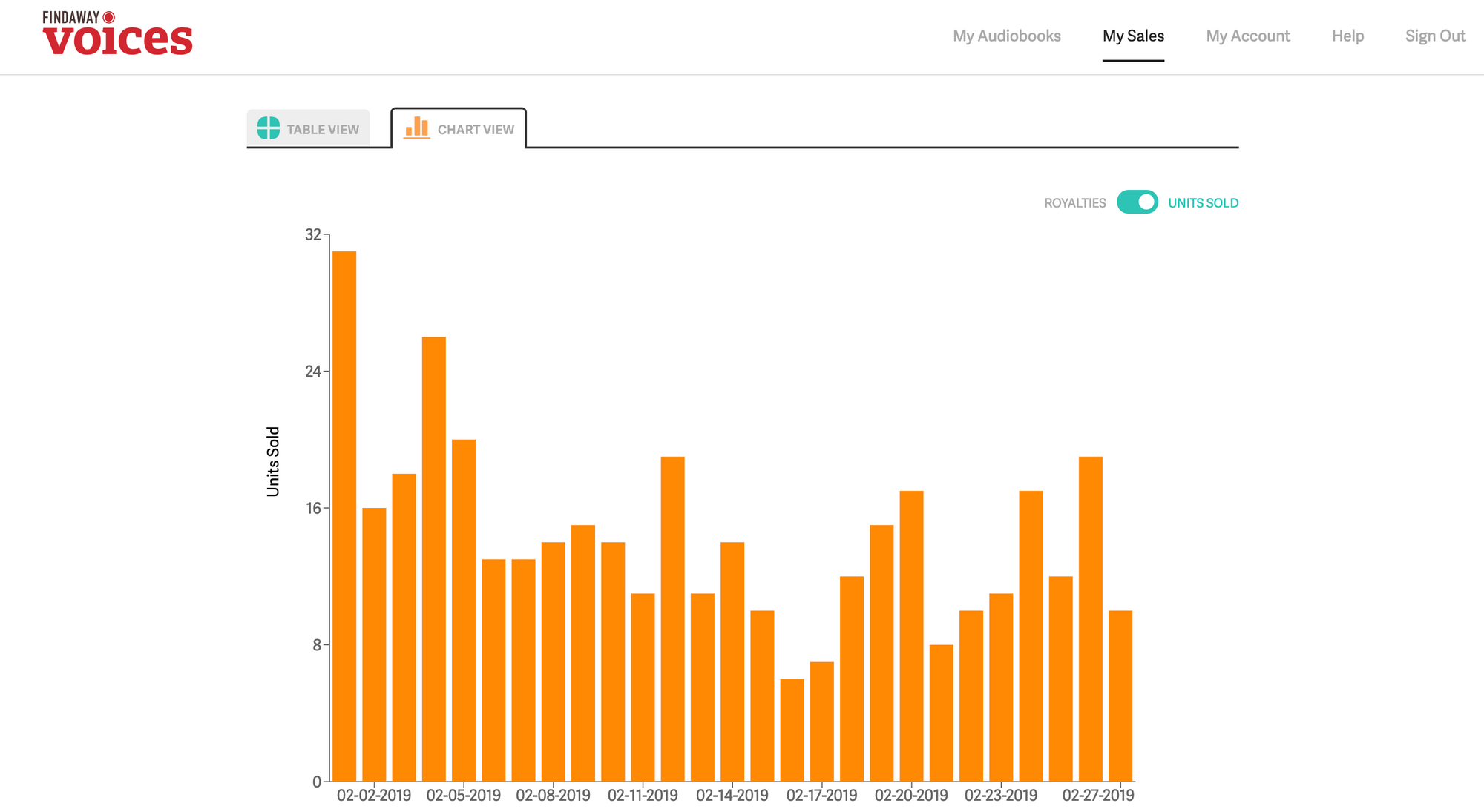 Authors Direct is not a conventional retailer.
You're probably wondering how Authors Direct can offer a royalty rate as high as 85%. The first thing you need to know about Authors Direct is that it isn't a conventional retailer. It may look like and sound like just another retailer from some angles, but you won't find a homepage, carousels, or any merchandising on the website. This is because Authors Direct does not spend any money acquiring or engaging an audience. It's entirely up to the author to drive traffic to their audiobooks on Authors Direct.
Why? Leveraging a built-in audience is why you send your audiobook to Apple, Audible, Google, Kobo, and all the others. Those platforms focus on acquiring customers and selling audiobooks, and that isn't cheap. That's also why they take such a large cut of the sales: they're using a lot of resources to attract and convert customers.
With Authors Direct, you do the marketing and customer acquisition work to make a sale, and you should earn more for the sales you earn. That's why Authors Direct pays authors an unprecedented royalty rate.
Note: These sales are reported and paid just like every other retailer in your Findaway Voices account, and are also subject to the Findaway Voices 20% distribution fee. That means you keep 80% of the 85%, which works out to 68% of the sale price (which you set). Learn more.
A Wider Beta
Until now, Authors Direct has been invitation-only, adding just a handful of authors every month. We're cracking the door open a bit more now with a few hundred new invitations for authors. We'll be starting with authors who have enrolled in Voices Plus for at least one of their titles. Sign up here.
One of the benefits of Voices Plus is early access to new programs like this! If you have an existing audiobook with Findaway Voices, you may want to visit your audiobook's distribution page and reconsider the Voices Plus distribution strategy before signing up for the beta. The more Voices Plus titles you have with Findaway Voices, the higher we'll prioritize your invitation to the Authors Direct beta.
You'll also now find Authors Direct as an option on your audiobook's distribution page. Authors Direct will work similarly to other invitation services (like Chirp). Checking the box will make your title eligible for an invitation to Authors Direct, but doesn't guarantee it'll go live there. We've opted everyone in by default to distribution on Authors Direct, but if you get an invitation and have a title you want excluded, simply uncheck Authors Direct for that audiobook and republish your title.
What's Next for Authors Direct
Currently, Authors Direct supports sales in the US, Canada, and Australia. We're excited to expand further and support more territories all over the world. We've got some fun new features in the works that will improve series sell-through, first-time onboarding, and the playback experience for listeners. We'll be posting more best practices, guidance, and Authors Direct success stories here on the blog.
In the meantime, experimentation is encouraged! We've built this amazing platform for you, and we can't wait to see all the innovative and amazing things you will do with it.
Ready?
Sign up for the waitlist here.
We also have a dedicated section of our help desk with answers to more frequently asked questions about Authors Direct. Visit the help desk.