Distribution Update: May 2018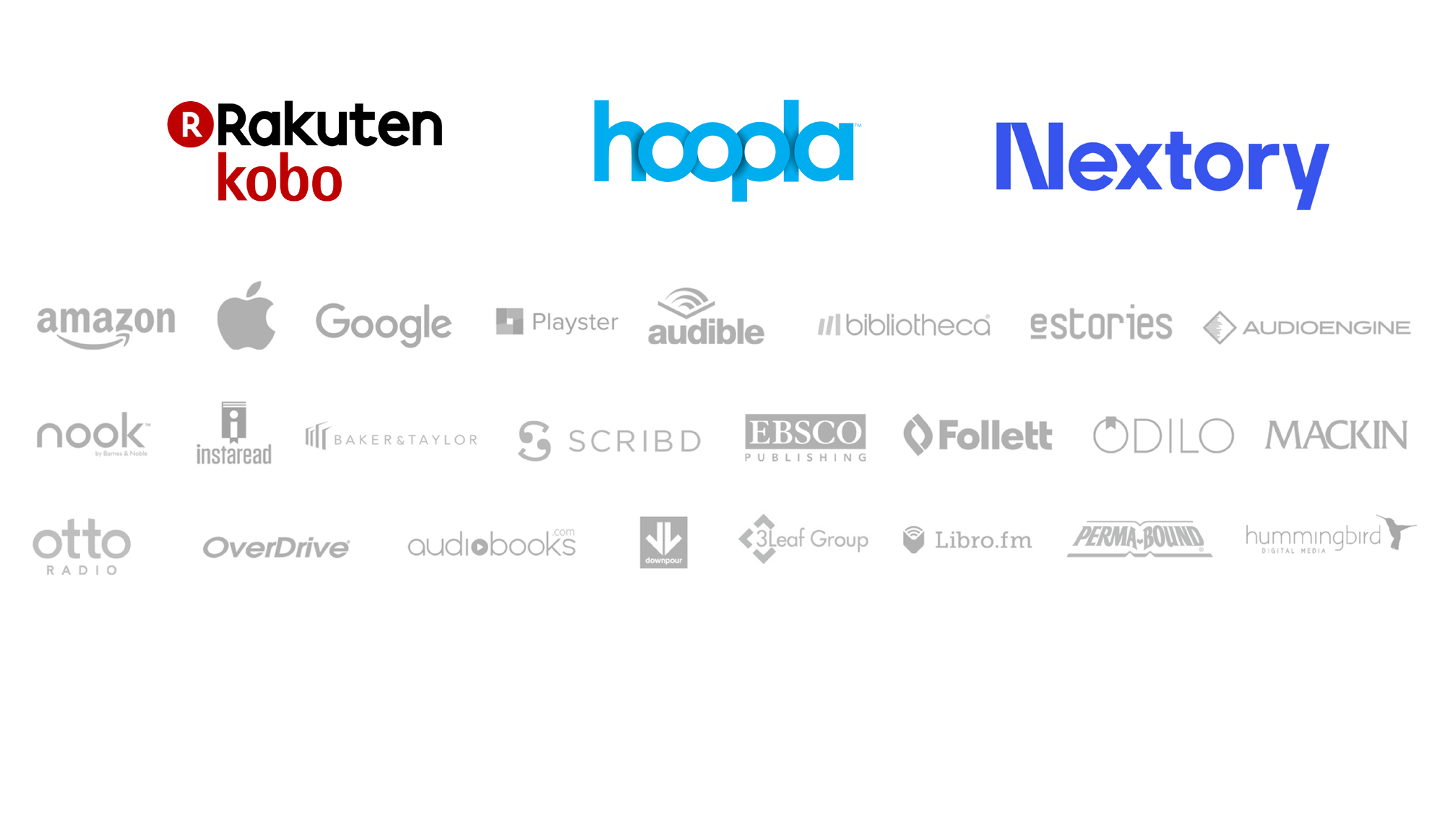 Your audiobook will soon reach an even larger global audience as Findaway Voices adds new distribution options.
We're excited to announce some great additions to the world's largest audiobook distribution network. In the next few weeks and months, authors will be able to distribute their audiobooks to Kobo, hoopla, and Nextory through Findaway Voices.
The Updates
Kobo
Kobo is a global leader in eBooks and they've taken big steps into audiobooks, reflecting the growth and potential of the industry. Kobo has been selling audiobooks since September 2017, in the Credit Subscription and A-la-carte business models, and they've also partnered with huge retailers like Walmart and Fnac.
Update: Kobo is now live. Read more here: Findaway Voices now distributes to Kobo
hoopla
We're really excited to add another way for authors to get their books into libraries. hoopla offers a digital catalog of content to library patrons, and libraries pay based on a pay-per-circulation model. Unlike traditional library models, you'll get paid when a library patron checks out your book instead of charging the library up front. For many publishers this is a huge opportunity — librarians are going to be happy to make your title available to their patrons, now you've got to get your audience checking them out!
Playster
Playster is updating its business model from Unlimited Subscription to Pool Subscription. No action is necessary from you. If you currently distribute your audiobook through Playster, your audiobook will transition to the new business model soon. If you don't currently distribute your audiobook through Playster, your preference will not be changed.
Nextory
The Scandanavian audiobook market is booming, and Nextory is a top audiobook player in the region. Customers pay a flat monthly fee for unlimited access — this can be a great way to start attracting European listeners.
What You Need To Do
There's nothing you need to do to take advantage of all these changes, and we'll notify you again when each new partner is live. To check on your current distribution options for any title, revisit that project's Distribution page. If you'd like to opt out of any of these retailers before they go live, email us at distribution@findawayvoices.com.
With the announcement of these changes, we've also updated our Distribution Agreement. You'll find an updated version in your My Account section of Findaway Voices (authors only). The changes include royalty rates and mechanics for all the new retailers, and a clarification to the mechanics for sales on Downpour.