Findaway Voices at Innaugural Airship One Audiobook Narrator Conference
Join us August 24th 2021, at 11 am ET for the insider's guide to success as an Audiobook Narrator with four industry-expert-led-sessions with a key note by our own Will Dages.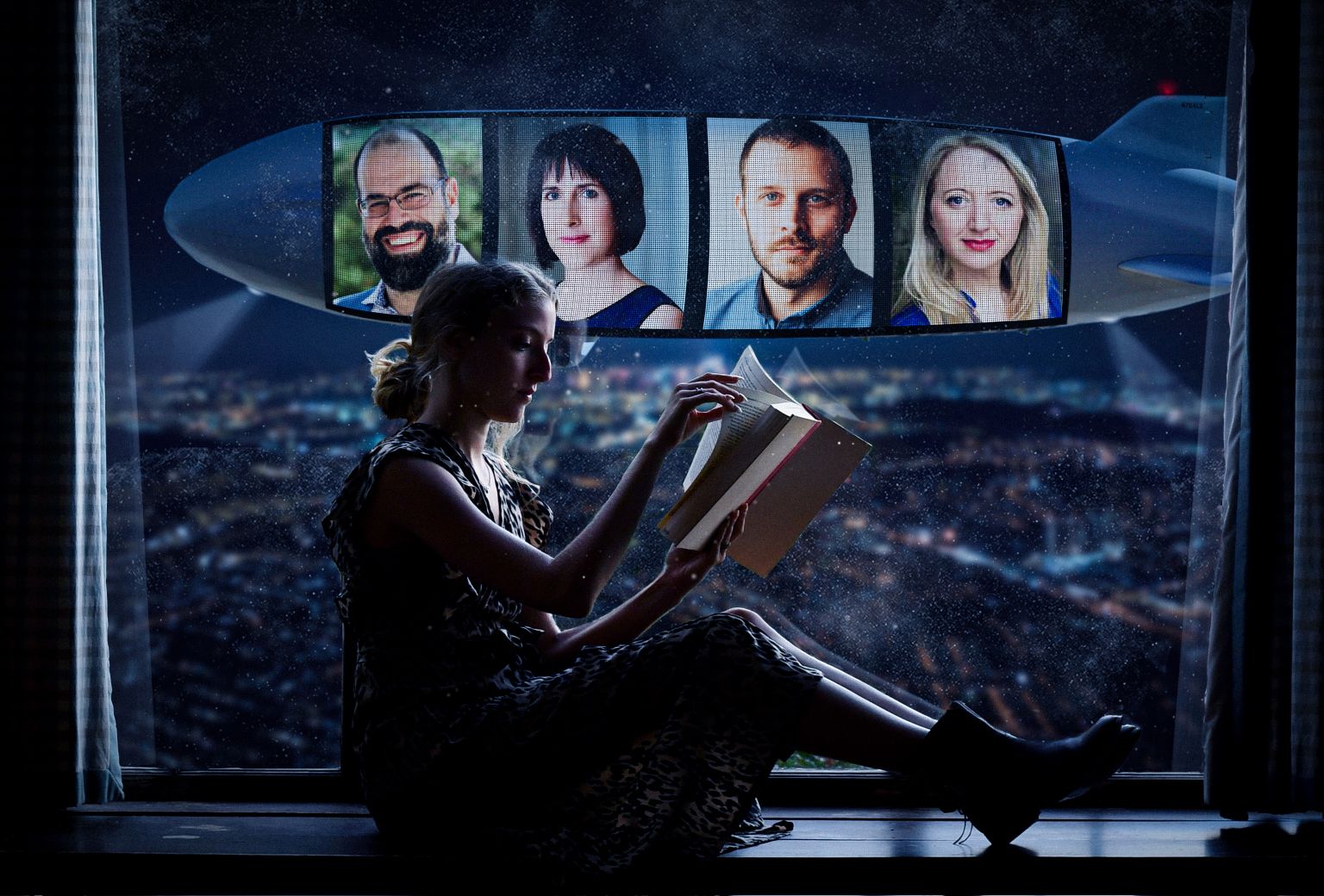 This August 24th 2021, starting at 11 am US Eastern Time/ 17:00 Central European Time, is the Airship One Conference.  
The insider's guide to success as an Audiobook Narrator.
Four Industry-Expert-Led-Sessions.  One Day.  Limited Seats.
USD $200 discount off Hindenburg Narrator for attendees (list price $500).
Register for Free Now!

Hindenburg is pleased to present a unique half-day online conference with leading industry insiders that was designed specifically for Voiceover artists looking to boost their audiobook narrator career. The sessions have been carefully crafted to help you maximize your success and opportunities in this space.
Bring your best questions, between their presentations you will be able to meet these incredible speakers in the networking lounge - they are seldom available to give free advice!
Sessions at a glance:  Starting at 12 pm US Eastern Time/ 18:00 Central European Time.
I:  "How To Line Up Your Next Narrator Job!"  
How Audiobooks Get Made: Paths to Narrating an Audiobook:  Audiobooks start with the rights holder and cascade through the production pipeline quickly these days. Narrators connect with job opportunities at different places and in different ways.  Michele looks at the options and talks about best practices for each path. Bring your questions!
Presented by Michele Cobb:  Executive Director of The Audio Publishers Association, a partner at Forte Business Consulting, which provides Business Development and Association Management services for the publishing industry, and Publisher of both MMB Media and AudioFile Magazine.
II:  "Shine and Believe: It's Like Glitter For Your Soul."  My VoiceOver Journey.
"My Journey from "talent" to a successful career as a Voiceover Artist.  Mistakes to avoid.  Obstacles to sidestep.  Sign-posts to recognize. Opportunities to seize."  Real talk from a 20-year voiceover veteran with high-profile credits to her name in TV, film, and theatre that include Virgin Media (yes, she's their telephone voice), CNN, Nestlé, Olay, Sure, Channel 5, The Travel Channel, and much more.
Presented by Rachael Naylor:  Founder and owner of The VoiceOver Network, an award-winning entrepreneur, writer, motivational speaker, editor of The Buzz Magazine, host of The Voiceover Hour, actor, presenter, and experienced voiceover artist.
III:  "How To Sculpt Next-Level Professional Audiobook Sound!"  
Hold onto your hats!  Spoiler:  Hindenburg partnership reveal!  In this session, Elias Kokkinis (Co-Founder and CTO of Accusonus) will first present the mandatory fundamentals of capturing and recording great-quality audio (microphones and placement, room acoustics, etc).  Afterwards, Mr. Kokkinis will preview a future Hindenburg Narrator plug-in integration that tackles all of the audio problems that you (can expect to) routinely face!  That's right, clean sound with zero artifacts. Salvage tracks that you can't afford to re-record.
Hindenburg + Accusonus = Professional-Quality Sound Made Easy!
Presented by Elias Kokkinis:  Co-Founder and CTO of Accusonus, PhD in Audio Signal Processing, co-inventor of 6 US patents on signal processing, leads R&D team that produces the novel technologies powering the Accusonus' successful products, experienced recording studio and concert hall sound engineer.
IV:  "Find-Your-Way" To The Future In Audiobooks:  A First Look At How Findaway Plans To Radically Expand Your Audiobook Narration Opportunities.
Findaway Voices is a platform that sits at the intersection of where authors and narrators bring words to life.  Will Dages' team has helped thousands of narrators audition for audiobooks.  Join Will for an inside (step-by-step) producer's look at how to get casted.  Ready to show authors how you can bring characters to life with your talent and accents?  Looking for The Narrator's Guide to Audiobook Production?  Will can help you with that!  And one more thing … Will has a reveal ... the next big audiobook opportunity for narrators … spoilers?!
Presented by Will Dages:  Head of Findaway Voices, a platform that helps authors create and distribute audiobooks all over the world.