Authors Can Reach Millions of New Listeners on Spotify
We're thrilled to announce that audiobooks are now included with Spotify Premium to eligible subscribers across the United States + 5 ways to promote your book on Spotify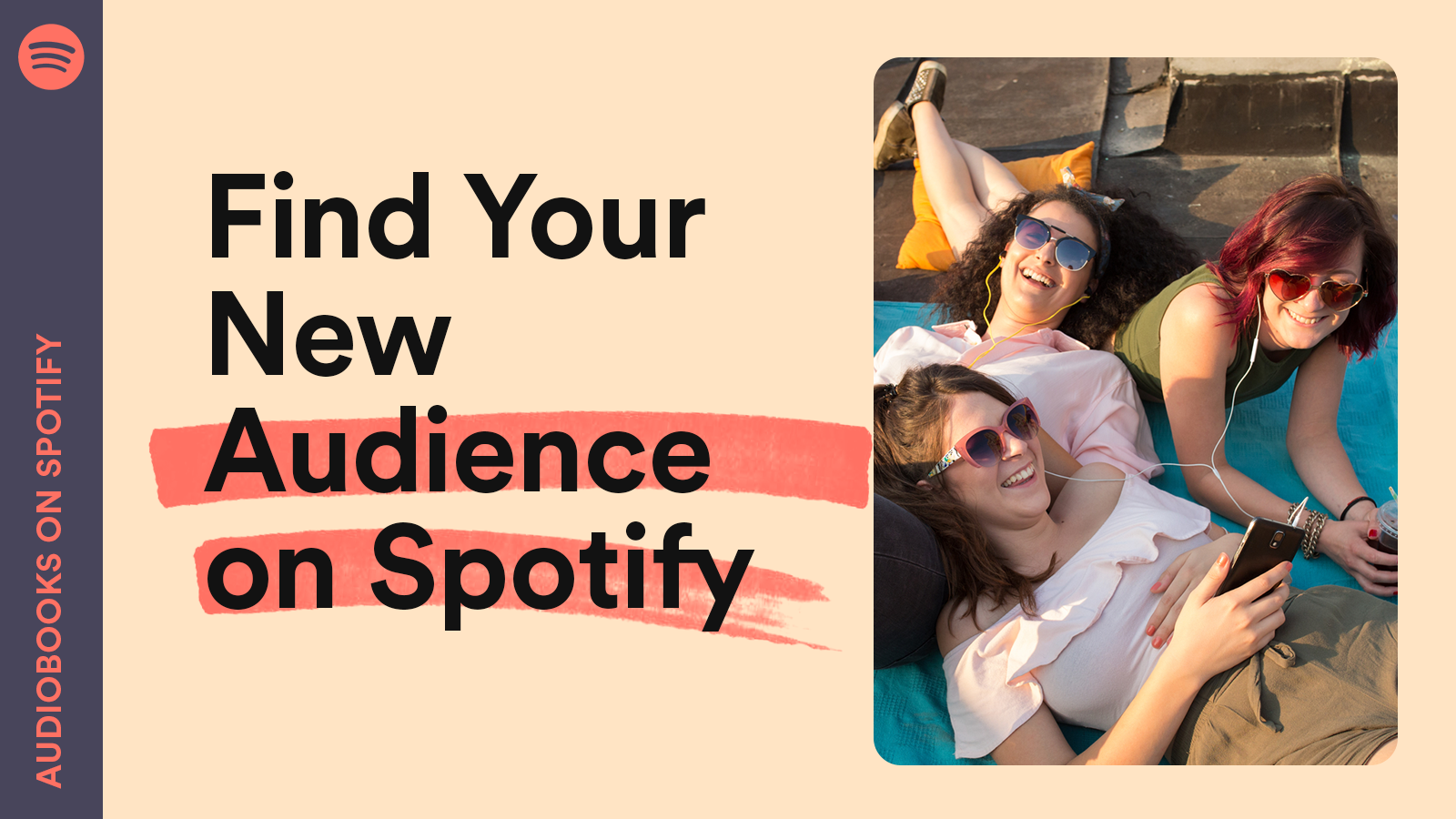 Five Ways to Let Fans Know Your Audiobooks Are Now Available to Eligible Spotify Premium Subscribers in the United States
Authors can now reach a new audience with Spotify expanding access to audiobooks to millions of eligible Spotify Premium subscribers across the United States.
Having your audiobook on Spotify puts you side-by-side with titles from all the major publishers. It presents a tremendous opportunity for independent authors to reach millions of new listeners on the world's most popular audio streaming platform. Eligible users receive 15 hours of monthly audiobook consumption in their plan—that is a whole lot of time for users to discover their next favorite title
Here are five tips on how you can help listeners discover your book on Spotify:
1: Promo Cards
Creating custom graphics to promote your audiobooks on Spotify has never been easier!
Simply select your audiobook by searching by title in our promo cards tool, customize the graphic by choosing the aspect ratio and background color, and download it to share it wherever you like. Visit promocards.byspotify.com to get started!
2: Share on Social
Let your social media followers know your audiobooks are available to listen to on Spotify!
Handles: Tag @Spotify in your posts (TikTok, Instagram, Twitter/X).
Creative: Customized social assets can be created here.
Sample Social Copy:
Big news! My book [title] is now available to listen on Spotify Premium! [+link]
Listen to [title] directly on Spotify, spoken to perfection. Press play 🎧📚 [+ link]
My book [title] goes wherever you go. Listen to [title] on @Spotify ▶️ [+ link]
3: Linking to your Audiobook
You can share your audiobook by tapping the three dots [. . . ] from your audiobook page and selecting "share."
We have direct integrations with many of the major social and messaging platforms, including Instagram, Twitter, Facebook, & Snapchat, so you can share directly from your accounts with a single tap!
Embed Your Audiobook
Give listeners easy access to your audiobook preview on your website or blog by embedding the Spotify player. Just navigate to your book on the Spotify Desktop app, click the three dots [...], "share", "Embed audiobook", and copy the code.
4: Listen on Spotify buttons
We have premade "Listen on Spotify" buttons available to download and add to your website, blog, or social posts.
5: Free Redemption Codes
Every title published with Findaway Voices receives 100 free redemption codes to use in marketing.
You can add to that, too! If you're looking to make a big splash with your next book launch and fund its production, we've partnered with Kickstarter to make it easier than ever. Kickstarter is a great place to crowdfund your audiobooks and it allows you to build an early fan base of backers that will eagerly listen to it on release! Successfully backed Kickstarter projects get free redemption codes to fulfill backer rewards.