Findaway Voices Wins Prestigious London Book Fair International Excellence Award
US-based Findaway Voices wins Audiobook Publisher Award in the London Book Fair International Excellence Awards 2021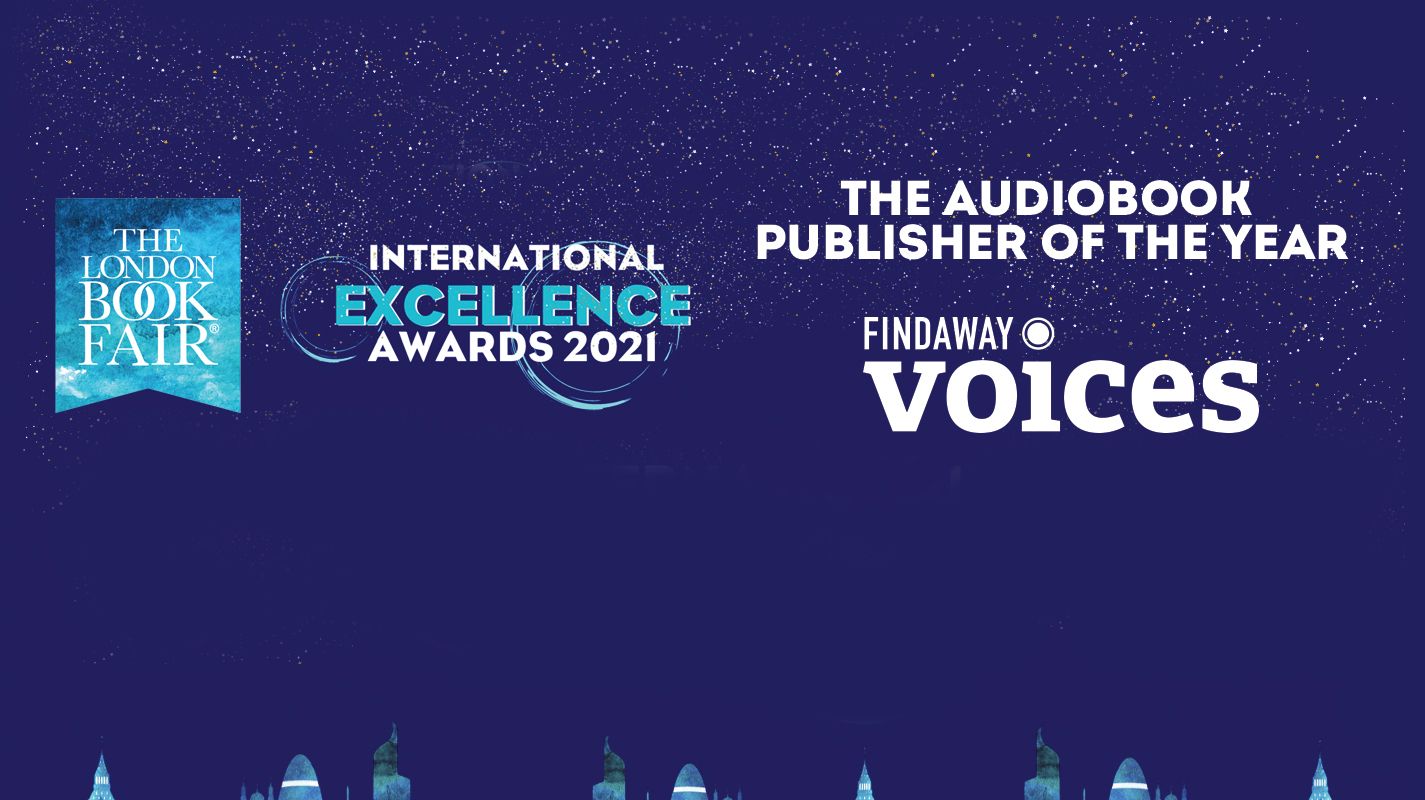 US-based Findaway Voices wins Audiobook Publisher Award in the London Book Fair International Excellence Awards 2021
The London Book Fair International Excellence Awards, held in partnership with the Publishers Association, have announced today that Findaway Voices has won the Audiobook Publisher Award for 2021.
The judges said Findaway Voices "demonstrated such strong commitment to developing a wider and more open audiobook world, for authors, publishers, and listeners alike.  We felt that Findaway Voices offers fresh opportunities for authors and narrators to create wonderful, high-quality recordings that reach existing audiobook fans – and create new ones – across the globe."
"Findaway Voices is honored to be chosen as the winner of the Audiobook Publisher Award from the London Book Fair International Excellence Awards 2021," said Will Dages, Head of Findaway Voices. "We'd like to dedicate this award to all the independent authors and narrators who use our platform."
Findaway Voices launched its platform in 2017 and since then has enabled thousands of independent authors and publishers globally to create and sell audiobooks to a wide international market of retailers and libraries.
We believe in the power of storytelling and driven by the courage, resilience, and grit required to be an independent author. We are continually inspired by their work and will continue to improve our platform to better serve authors and the audiobook industry as a whole.
"We'd like to express a most genuine and humble thank you to the London Book Fair for selecting Findaway Voices to receive this prestigious award, we're truly honored," said Dages.
The winners of the International Excellence Awards will be a part of virtual events taking place ahead of the London Book Fair in June. The London Book Fair 2021 will go ahead as a digital-only event from June 29 through July 1, 2021.
"Our team is proud to win this award and even more excited for what the future holds for authors on our platform, " said Dages. "We're only just getting started."