How Big Is Your List?
Here are the steps you need to take to set up an email marketing list so that you can promote your upcoming audiobook.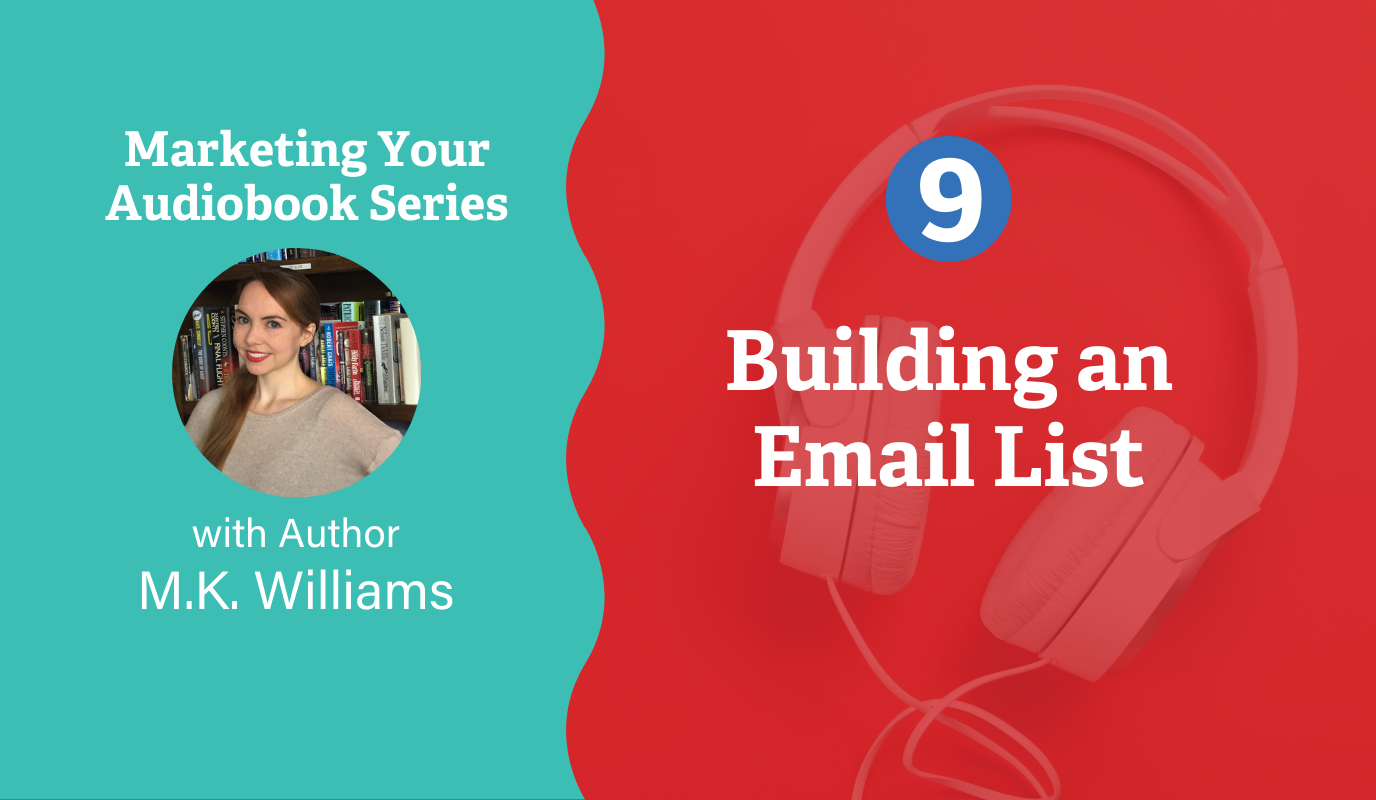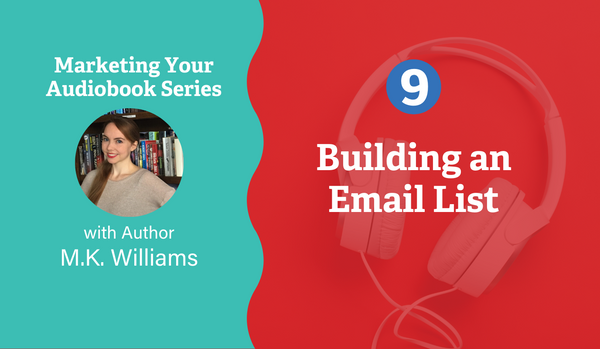 Follow our guest blogger and author M.K. Williams as she writes the Marketing Your Audiobooks Series of blog posts  
M.K. Williams is an author and independent publisher. She has written and published numerous books under her own name and helped several authors realize their dreams of publishing their books as well. After having learned the ins-and-outs of self-publishing and independent publishing she is now on a mission to help aspiring authors get the answers they need, avoid money-traps, and navigate the process of self-publishing their first book through her brand Author Your Ambition.
Okay, while many of us find sending (and receiving) promotional emails to be an odious task, it is unavoidable in this day and age. Contrary to the title of this post, the size of the list doesn't matter. It is the quality of the subscribers on your list and how engaged they are with your content. But the catch is, you need at least SOME people subscribed to your emails to have someone to send your updates to. So how do you do that?
As someone who used to work a "day job" in email marketing for a large corporation, the LAST thing I wanted to do when I got home was more email marketing for my author business. This was a critical mistake. Don't be like me. Start building a list now. Here are the steps you need to take to set up an email marketing list so that you can promote your upcoming audiobook:
Email Service Provider
What Will You Say? When Will You Say It?
Deliver Value
No Gimmicks, Just Growth
Email Service Provider
As someone who has worked with multiple email service providers (ESPs), I can tell you that they are all pretty much the same. Many out-of-the-box ESPs like MailChimp, MailerLite, ConvertKit, ActiveCampaign, and the like are all offering you the same thing: you can send emails to your list. They offer a set of design templates to pick from, easy text and photo editing for the exact look and feel that you want, the ability to schedule and test emails, list segmentation, and automated emails. Depending on the size of your list or the advanced functionality, eventually, they all ask for a monthly fee. The main difference between these services is the look and feel and how the different elements are organized. These layout choices will appeal to different people. Look at the setup for a few and pick the one you find to be the most intuitive.
But here is the most important part: Only use ONE email service provider. You don't want to have different lists with different ESPs. For starters, it's a headache managing multiple accounts. But most importantly, it can get you into some trouble if someone unsubscribes on one platform and you keep emailing them on another. YIKES! Stick with one ESP.
What Will You Say? When Will You Say It?
As I reviewed with you before, you can and should start to talk about your audiobook as soon as you decide to produce it. But you can't send an email every month (or week) saying "yeah, still recording." You need to share something of value with your audience. Perhaps as a fiction author, you can share the books you are reading for research or any sketches or inspiration boards for what your characters look like or how they dress. If you write non-fiction, then maybe you are sharing the latest articles and research that relate to your topics or helpful and timely tips. Brainstorm some ideas of WHAT you can say and that will help you determine your cadence.
If you think you can commit to a character deep dive or advice to your subscribers every week, then let it be known that you send a weekly newsletter. If you think that is a little too much to commit to since you also have to write the book, produce the audiobook, and live your life, then go to a twice a month or monthly schedule. I send my newsletters once a month. I'm consistent when I show up in my subscriber's inbox. They know when they can expect to hear from me and what I'll say to them.
Before you send anything, you need to have the general content plan and timeline set for yourself.
Deliver Value
At this point you may think, okay, but I don't have anyone to send to. And this is where we develop something of value for your audience.
What do you think they would like?
A bonus chapter on a character? An alternate ending? A checklist to help them execute the advice in your book? (Hey, this sounds familiar. You said I should offer extras as bonus content for my audiobook) The same items that you can offer as a bonus to incentivize readers to get the audiobook over other formats of the book can be used to drive people to your email list as well. Although I recommend having a clear set of items to offer as a purchase bonus and a set for email sign-ups.
Nowadays, people are inundated with junk email. They get promotions urging them to "buy now" daily, if not hourly. People aren't going to subscribe to your email list so they can be sold to. They are going to subscribe because they want more of what you can offer to them. Never forget that. Even if there is a month where you think, "well, I don't have anything to sell my audience." Good! That is a great month to just provide updates, share wins from others, show that you aren't just showing up in their inbox to their money.
No Gimmicks, Just Growth
So how do people even know to sign up? There are tons of "gurus" out there who want to sell you their course on how to get 100 email subscribers in a day. Let me spoil the ending for you: they're going to tell you to create a "lead magnet" then pay for social media ads.
You can save your money and just make the lead magnet.
I hate the term because it reduces the people on your email list to "leads." They aren't leads, they are people. Using the bonus content we discussed above, find a way to start offering this to people. Post it to your social media pages (organic, unpaid posts). Join groups on Goodreads and Facebook that allow promotion, but you'll be offering a freebie so you'll stand out from those looking to sell something.
One of the best ways to get someone to sign on to your list is by offering this freebie in your book. Bonus points if you put it in the front matter. (They can see it on the "look inside" feature.)
But don't expect a viral subscription rate overnight. Anyone promising hundreds, or thousands, or sign-ups is offering just that: sign-ups. Not engaged subscribers. The process of building your email list should be slow and steady. Gimmicks won't get you that.
For today, take action with these two steps:
Sign up for the ESP that you like the most.
Map out what freebie content you can offer for an e-mail sign-up as opposed to the bonus content you'll offer for buying the audiobook.