We're making it easier than ever to generate Giveaway Codes and keep track of which ones have been redeemed.
Giving your audiobook to groups or reviewers is a great way to increase awareness and introduce new readers to your work. Every audiobook distributed through Findaway Voices receives 30 giveaway codes (100 if you enroll in Voices Plus) per title.
Take a look: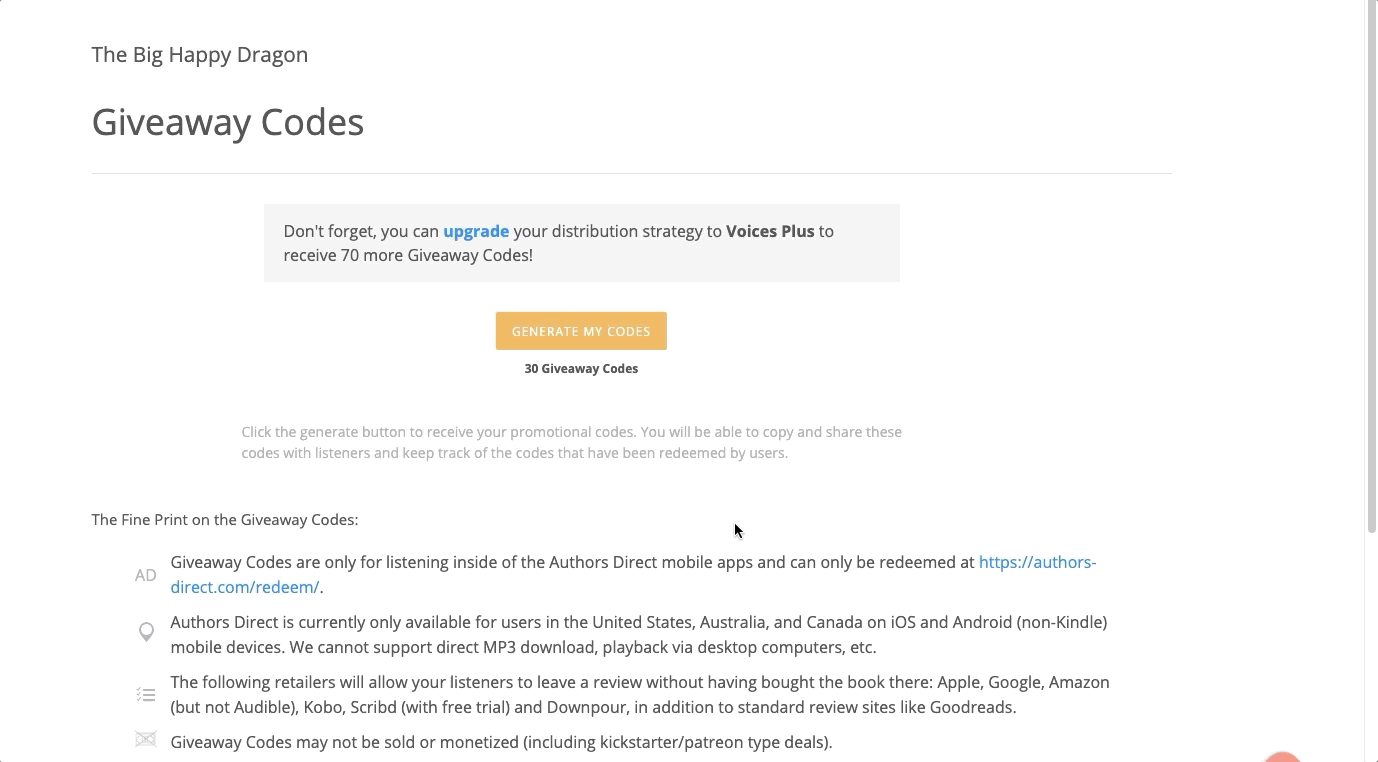 With this feature you can copy each code individually, or all at the same time. You will also be able to track which codes have been redeemed and when, and any codes you've already distributed will still be visible.
You can use these codes to send to reviewers, or to anyone else you want to provide a free copy of your audiobook.
We hope this helps you spread the word about your new titles!
P.S. Did you receive your Giveaway Codes via email in the past? Check your dashboard, they're all in the website now! You'll also be able to see redemption dates for all past codes, too!