Pricing your Audiobook
Come away from this article feeling empowered to set a pricing strategy that works for you.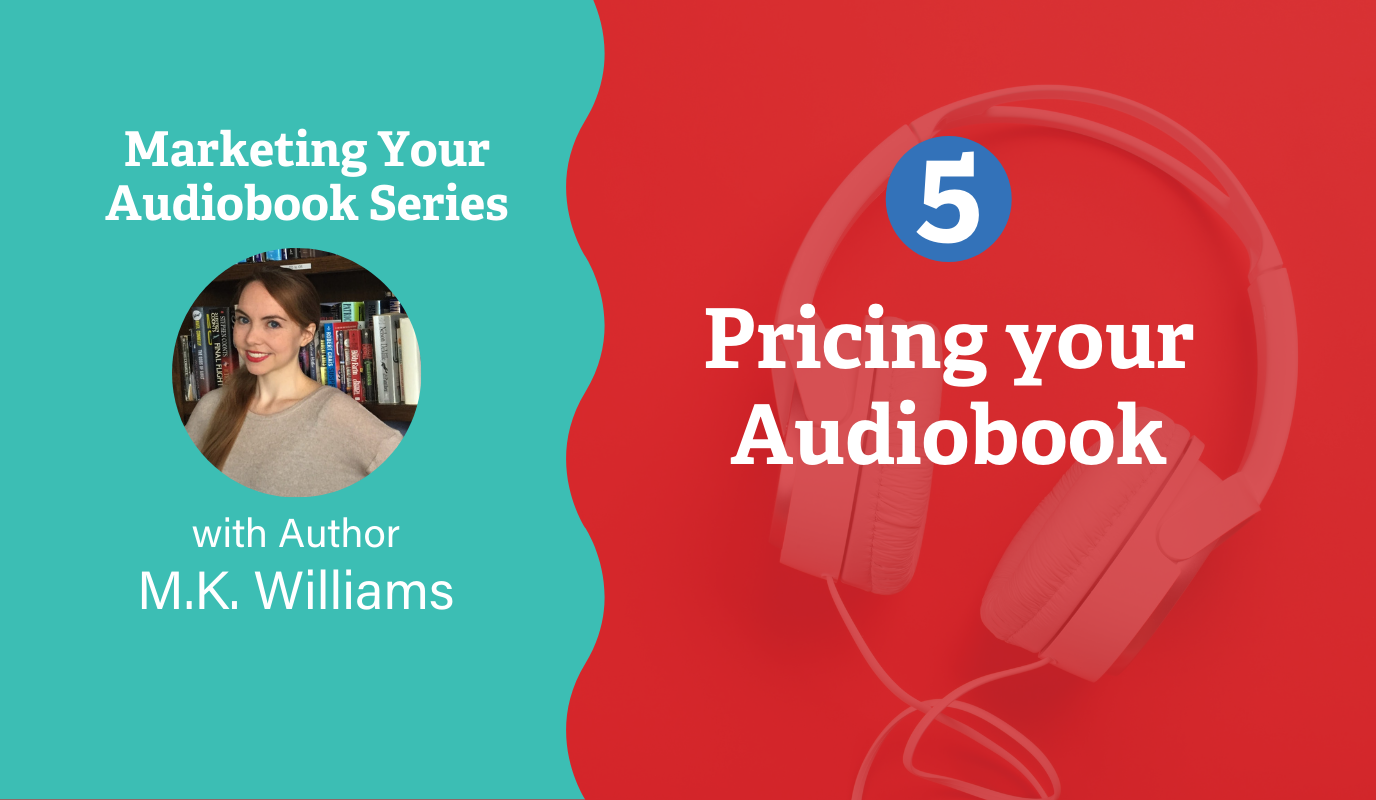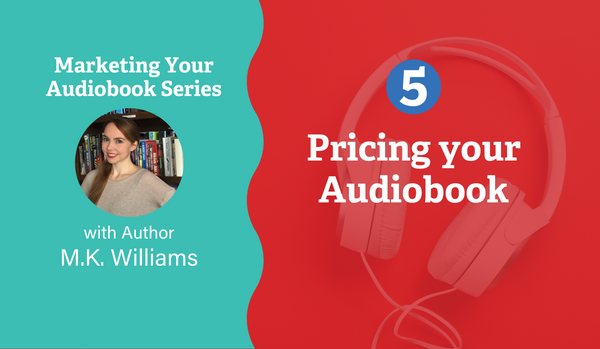 Follow our guest blogger and author M.K. Williams as she writes the Marketing Your Audiobooks Series of blog posts  
M.K. Williams is an author and independent publisher. She has written and published numerous books under her own name and helped several authors realize their dreams of publishing their books as well. After having learned the ins-and-outs of self-publishing and independent publishing she is now on a mission to help aspiring authors get the answers they need, avoid money-traps, and navigate the process of self-publishing their first book through her brand Author Your Ambition.
Everyone has an opinion, but the author has the decision.
While there is an entire book that I could, and just might write on pricing strategy for books, I want you to come away from this article feeling empowered to set a pricing strategy that works for you. Yes, a STRATEGY. Everyone and their brother has a gimmick for how to price books on a specific platform to hack the algorithm. But gimmicks are not a strategy.
Here are the critical elements to consider when pricing your audiobook (and your other formats as well):
Prices in your genre
Placement of book in a series (if applicable)
SRP v. Promotional Prices
Retail v. Lending Prices
As you'll notice, none of those elements include your production cost for the audiobook or the amount of money you WANT to make each month in royalties. The market will set the price of your audiobook for you, the royalty you earn will flow from that. Here are some tips to help you develop a strategy that works for you. Keep in mind that your strategy can evolve over time, but it shouldn't be easily swayed by gimmicks.
Prices in your genre
While the best way to research is to go through and click on the sale pages for the audiobooks in your genre, you do have a "cheat" button available to you. When you upload your book to Findaway Voices and fill in your metadata, there will be a suggested price pop-up that you can click on. This data is pulled from the actual books that are selling through FIndaway Voices. You may think "wow that is high," or "ouch that is a little low," but remember, Findaway only gets a small cut of the royalties when you make a sale. They want your audiobooks to sell. As a starting point, you can pick their price, but be sure to go back and check how you compare to other audiobooks in your genre.
Placement in a series
If your book is standalone, this won't apply to you. However, if you are working on a series, know that a common and successful practice is to drop the price of book 1 as low as you can. Some people offer it for free, but a $0.99 can be just as enticing. While this means you may never earn back the production cost on book 1, the idea is that the listener will be hooked and download books 2, 3, 4, and so on. If you only have the first book in your series done, for now, you can keep the price consistent with your genre and then lower it as the subsequent books are released.
Suggested Retail Pricing and Promotional Pricing
Speaking of book releases, you may elect to set a launch price. But this is not your Suggested Retail Price (SRP), which is the price you set in Findaway Voices for your audiobook. It anchors the VALUE of your book to this price. Promotional prices are just that, a limited-time price. You could set a launch price that offers a discount to your early purchasers. You could set a sale price on the anniversary of the book release (or your birthday, or St. Patrick's Day, or any day.) The important thing to remember here is that when you set a discounted price, it should be intentional and planned out. Lowering your prices in a blind panic because you have a slow sales day or week is not a good idea. For starters, your readers who bought at full price think, "well maybe next time I'll just hold out for a lower price or just not buy at all." Also, a panic price drop isn't likely to get anyone over to your sales page. A limited-time, act-now message that is communicated across your platform will get the right attention.
Buy, Borrow, or Subscribe
Now that you are set with your SRP, get ready to set another price in your Findaway Voices metadata for libraries. While you could elect to charge a library the same as retail, you may be missing out. For starters, a library could lend out your audiobook hundreds of times in one year (if listeners are quick about hitting "return" when they are done.) They expect to have to pay a slightly higher price for the ability to do that. Or the library may elect to pay on a "per-use" rental fee. You may only make $0.99 on each rental, but if it is checked out hundreds of times, it will still benefit you. Whether it is a traditional library or a subscription service like Scribd, your retail price will reflect the value of what the end-user is getting when they check out, borrow, or use their credits for your audiobook. Keep in mind that when a listener purchases an audiobook outright, it can be just as expensive as getting a hardcover book. Subscription services and libraries give readers and listeners a budget-friendly option. They still get to listen to your book and you get paid. Everyone wins!  
Okay, are you feeling a little overwhelmed? It can be a lot to think about and there are a lot of great potential strategies in terms of pricing, but there is only ONE strategy that will work for you and your book. Take a few moments to write out what you think your audiobook is worth and when you think you could commit to any price promotions. Keep that note handy because there will always be a time when you are tempted to run a panic sell or bump prices or otherwise deviate from your plan. Any strategy changes should be well thought out and intentional.
Best of luck pricing your audiobook!