Spotify Helps Authors Earn More with Findaway Voices
Findaway Voices waives Spotify distribution fee starting in May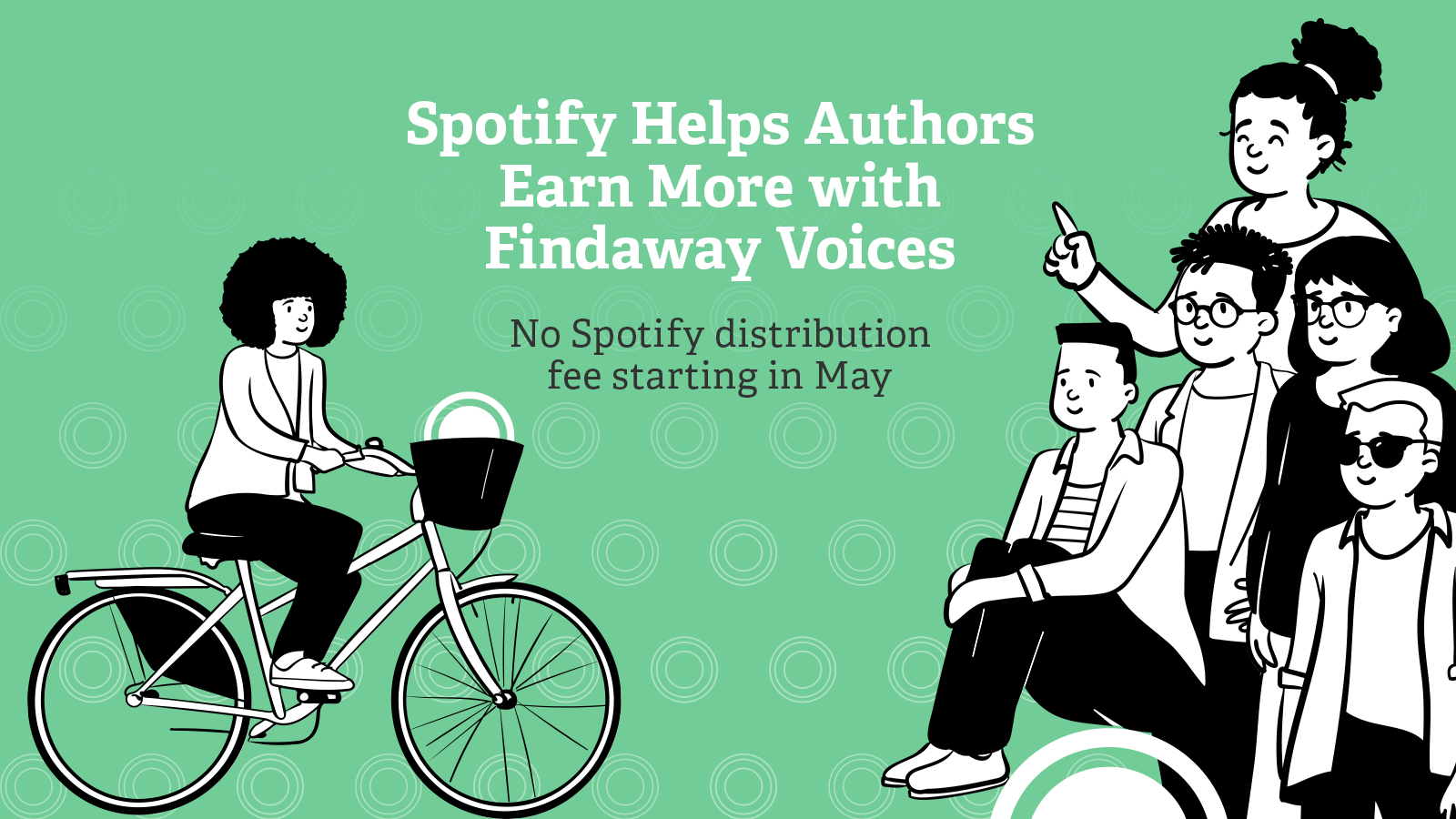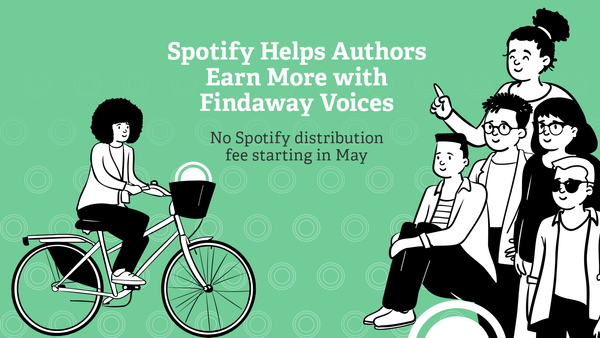 Findaway Voices waives Spotify distribution fee starting in May
Great news for authors! We're excited to announce that starting in May, there will be no 20% Findaway Voices distribution fee for audiobook royalties with Spotify.
Findaway Voices pricing structure for audiobook distribution is a very simple 80/20 share, where you keep 80% of your royalties. Our standard 80/20 pricing will remain the same for all other partners—except Spotify, where we no longer charge a 20% distribution fee. We want to pass on cost-saving efficiencies that are realized through Findaway Voices' integration with Spotify. We are still committed to helping authors reach a WIDE audience through the retail and library partners they choose to work with.
Why should you care about no distribution fee on an author's Spotify earnings? Because Spotify now offers the highest royalty you can make selling your audiobook with Findaway Voices. When your audiobook is sold on Spotify now you receive all of the 50% of the list price you set. Authors can find a new audience on Spotify who recently announced that its global monthly active listeners are now 515 million strong.
"The news that royalties on the Spotify platform will be increasing is exciting!" said Erin Wright, USA Today Bestselling author and creator of Wide for the Win. "This will help the indie author's audiobooks become profitable even faster. I'm looking forward to building my readership up on Spotify."
For authors currently distributing to Spotify with Findaway Voices, you will see this take effect in the April sales report you will receive later this month.
If you've been thinking about going WIDE with your audiobook, now is the time to find your new audience on Spotify! Here's a fast and easy support article on how to leave exclusivity.
Haven't made an audiobook? Now is the time to login to Marketplace, find a perfect narrator for your book, and build a new audience on Spotify and other retail and library partners.
Knowing you're making the most money for your book on Spotify, it may be an ideal time to switch those website buttons to "Listen on Spotify." Download our "Listen on Spotify" button kit, create branded promocard graphics, and start promoting your audiobooks on Spotify with Ad Studio.
Now is a great time to go WIDE with your audiobooks. Foster your new audience on Spotify and grow your audiobook business with a partner that provides a 50% royalty rate.