Spotify Launches Audiobooks to Eligible Premium Subscribers
A Catalog of Over 150,000 Audiobooks is Now Available to Eligible Spotify Premium Subscribers in the United Kingdom and Australia, with more to come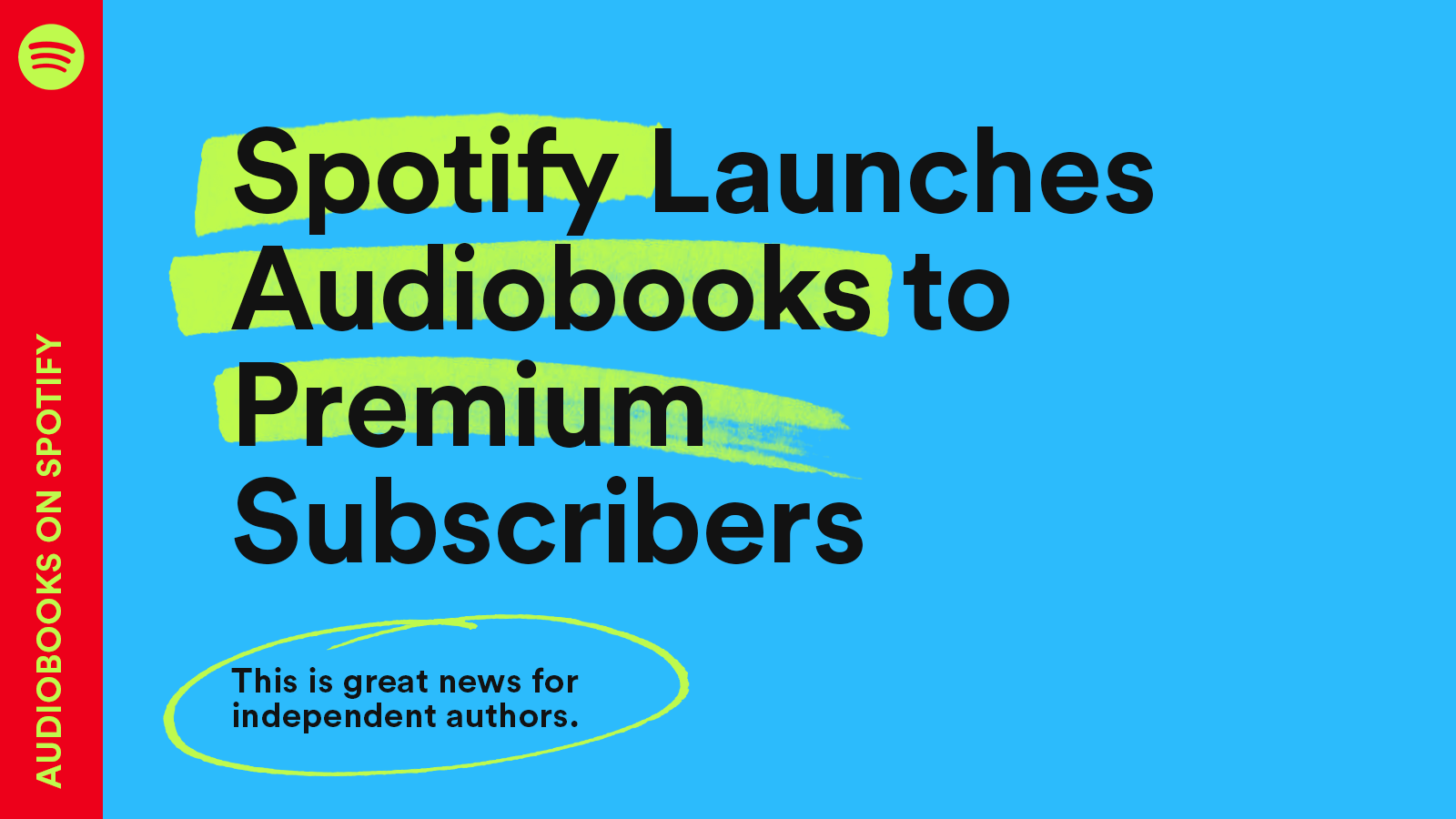 A Catalog of Over 150,000 Audiobooks is Now Available to Eligible Spotify Premium Subscribers in the United Kingdom and Australia, with more to come
Spotify now offers 15 hours of monthly audiobook listening to eligible paid premium subscribers in the UK and Australia. This exciting news for indie authors, who will now have the potential for millions more people to discover and connect with their works, as well as for eligible Spotify Premium listeners who will have access to over 150,000 audiobooks in addition to the music and podcasts included in their subscription. Findaway Voices authors receive royalties the more their audiobook is listened to and there is no 20% Findaway Voices distribution fee for audiobook revenue with Spotify.
This is big news in the world of audiobooks, with Spotify having millions of premium subscribers, and is a major step forward for independent authors looking to find new audiences. Having your book on Spotify puts you side-by-side with major publisher titles, helping indie authors compete on a more even playing field. Spotify audiobooks are available via mobile, desktop, web, and across many connected devices.
Authors that distribute with Findaway Voices will be paid royalties via a streaming pool model where revenue is divided proportionally based on consumption. So the more your book is listened to, the more you'll earn from Spotify.
Spotify will provide authors with helpful weekly insights that give you a snapshot of how your audience is engaging with your titles. Spotify will open up insights in your dashboard about aggregate listener demographics like country, gender, age group, and total listening minutes. This incredible level of transparency will provide authors valuable insights to understand their audiobook audience better.
For authors who have been hesitant to tackle audiobook production and distribution, Spotify providing audiobooks to premium subscribers is the perfect motivation to make the leap.
Findaway Voices is the smoothest way to distribute your audiobooks on Spotify, access listener insights, view integrated star ratings, generate redemption codes, and more. Be among the first to take advantage of Spotify's audiobook platform and reach a whole new audience of listeners.