Make Beautiful Assets to Promote Your Audiobook
Independent authors & narrators can use Spotify Promo Cards to create personalized visual assets to share audiobooks with fans on social media, email newsletters, and more.
The process of creating a Promo Card for an audiobook couldn't be easier. Simply visit promocards.byspotify.com/audiobooks to get started.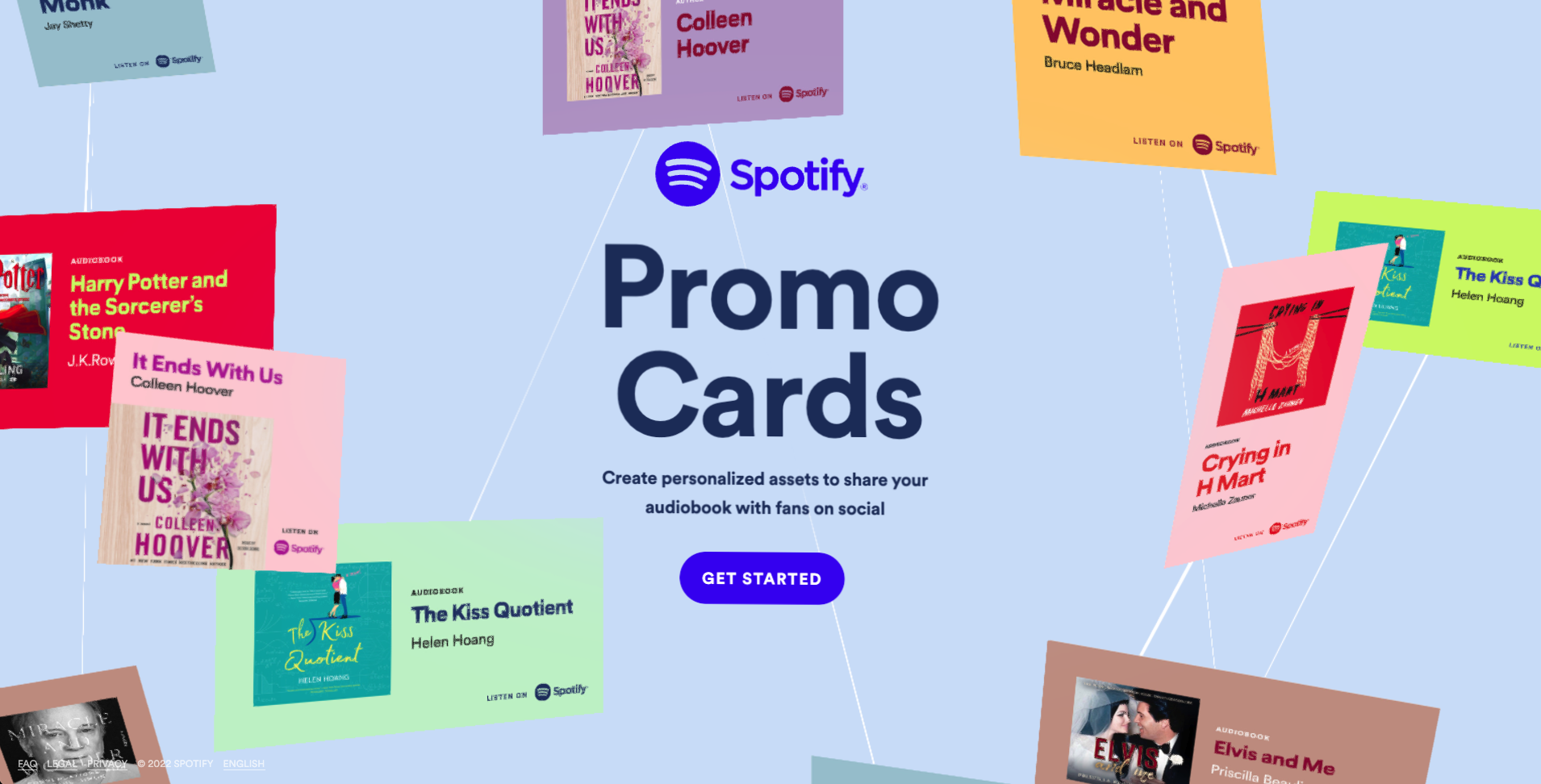 It's as easy as 1,2,3 — select, customize, share.
Select - Type in an author name or audiobook title into the search bar and make a selection to the right.
---
Customize - Choose your background color and use the size tab to make horizontal, vertical, and square sizes.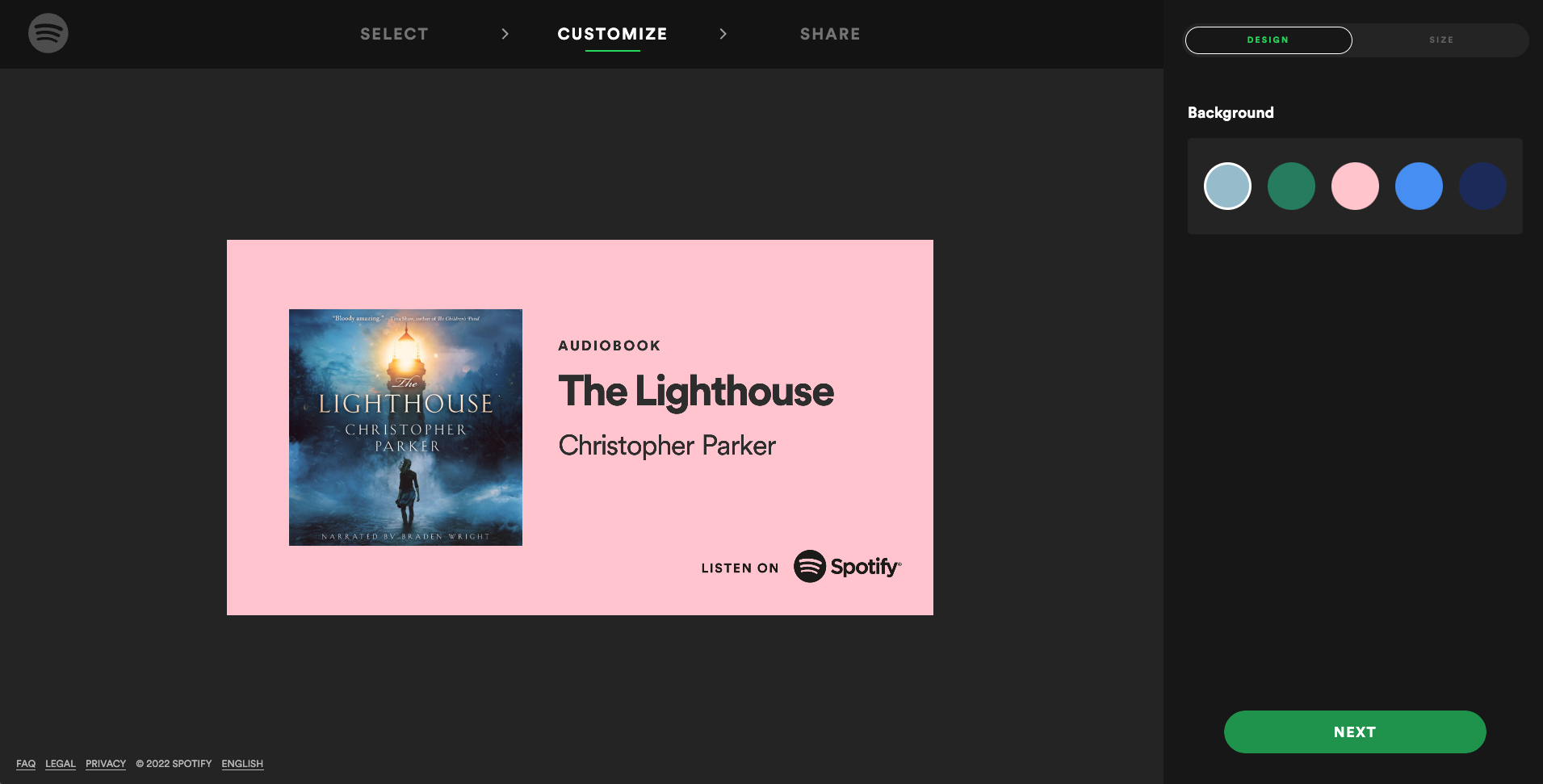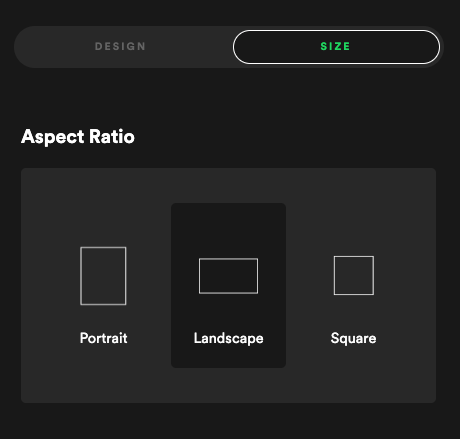 ---
Share - Save the file to your computer to use for later or simply click the Twitter or Facebook links. Be sure to copy and use the direct URL link to send fans to your book on Spotify!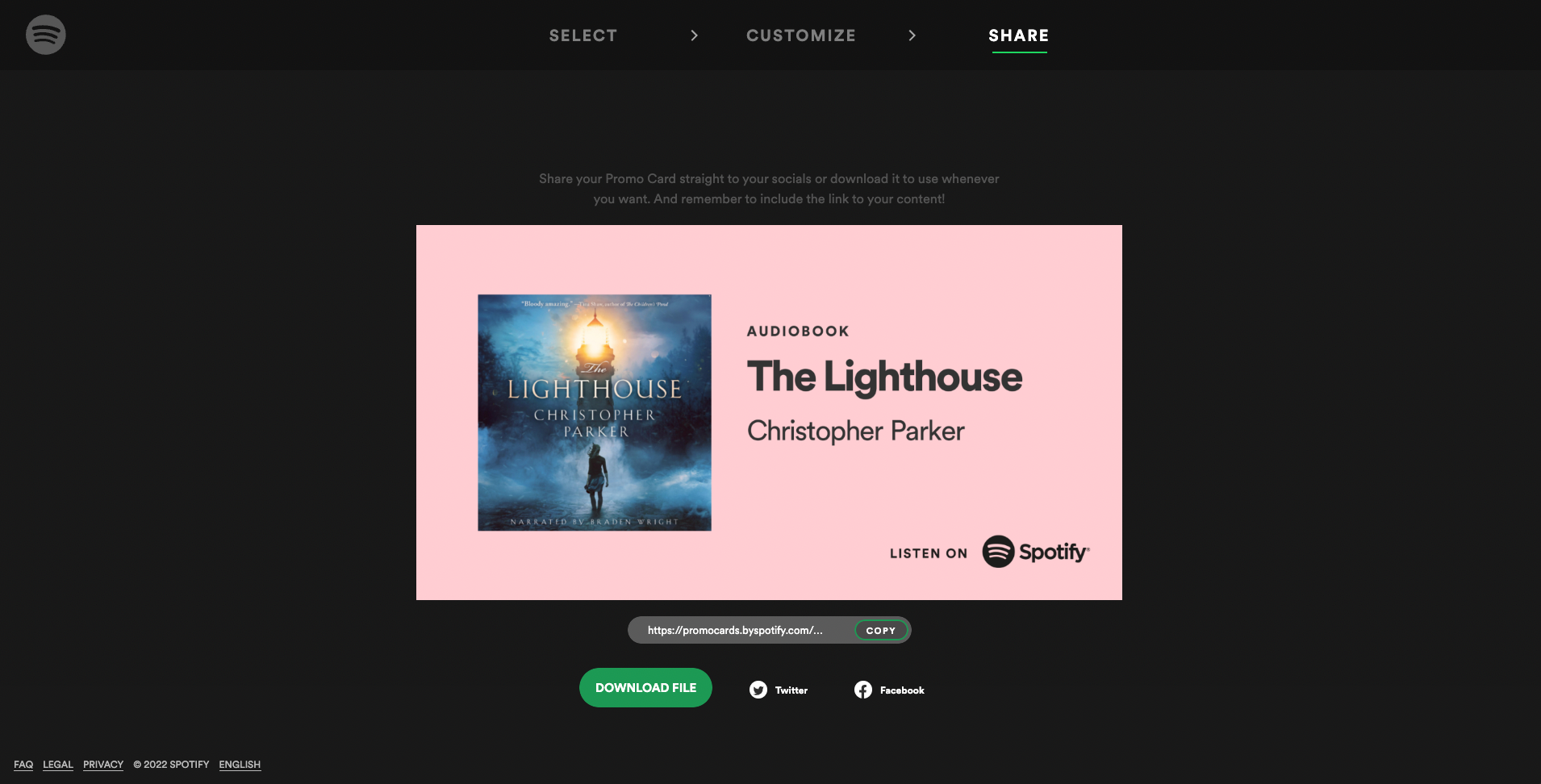 ---
Promo Cards are a great way to make assets for a Spotify price promotion.
Head over to promocards.byspotify.com/audiobooks to get started making your Promo Card now!