StoryOrigin is now offering a way to help authors get their Findaway Voices Giveaway Codes into the hands of more reviewers.
We were excited this week to see StoryOrigin launched a new feature to help authors connect with audiobook listeners committed to leaving reviews, and that the feature has support for Findaway Voices Giveaway Codes built in!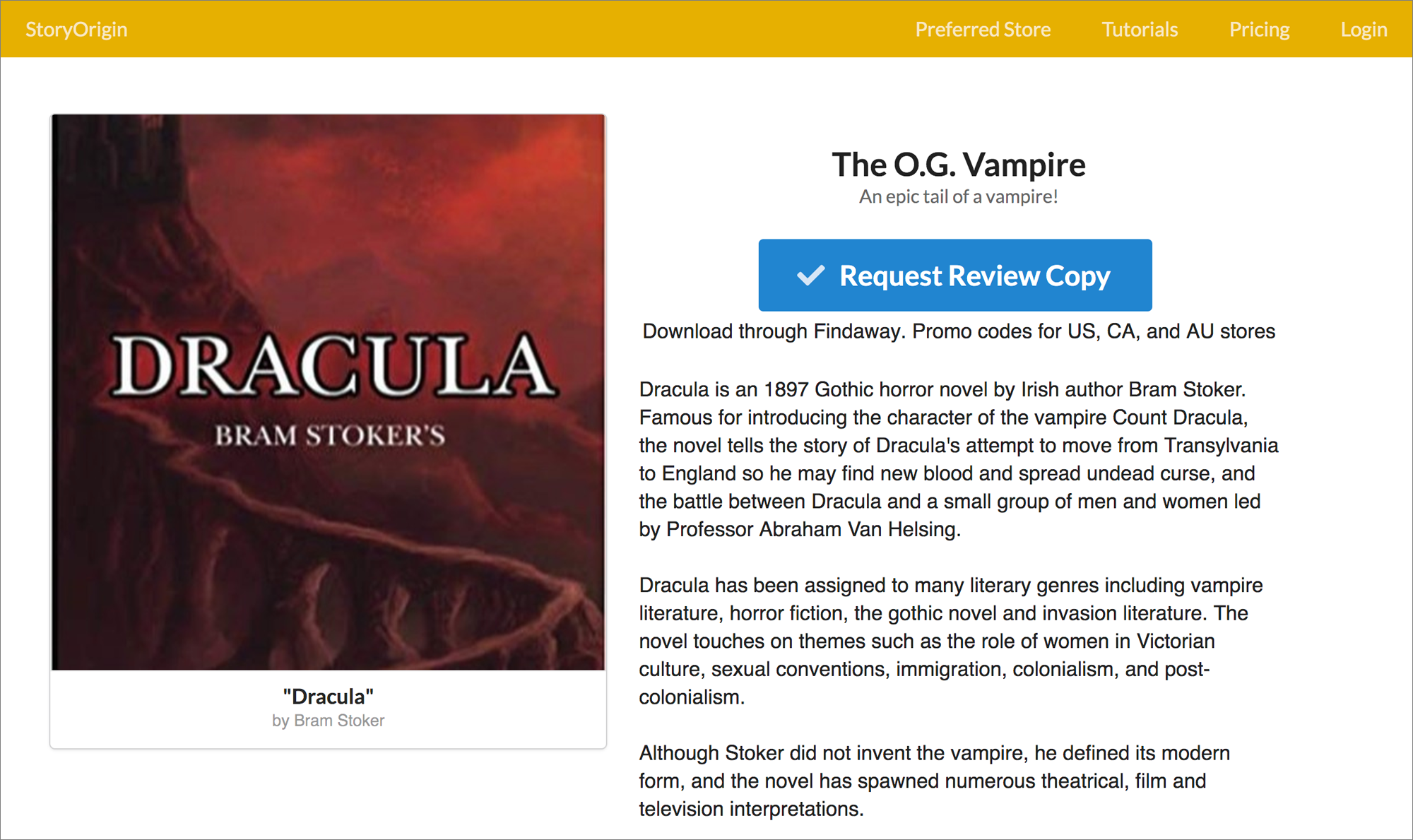 StoryOrigin helps you easily set up a landing page to collect applications from listeners who want to review your audiobook. This is great because:
You can check out the listener's review history before approving them for a code. This helps ensure you're giving your codes out to listeners who have a history of actually leaving reviews.
StoryOrigin automatically follows up with listeners who haven't left reviews after 2 weeks. One less thing on your to-do list!
Soon, you'll even be able to cross-promote your Giveaway Codes with other authors in your genre (shhh, this isn't released quite yet 😉).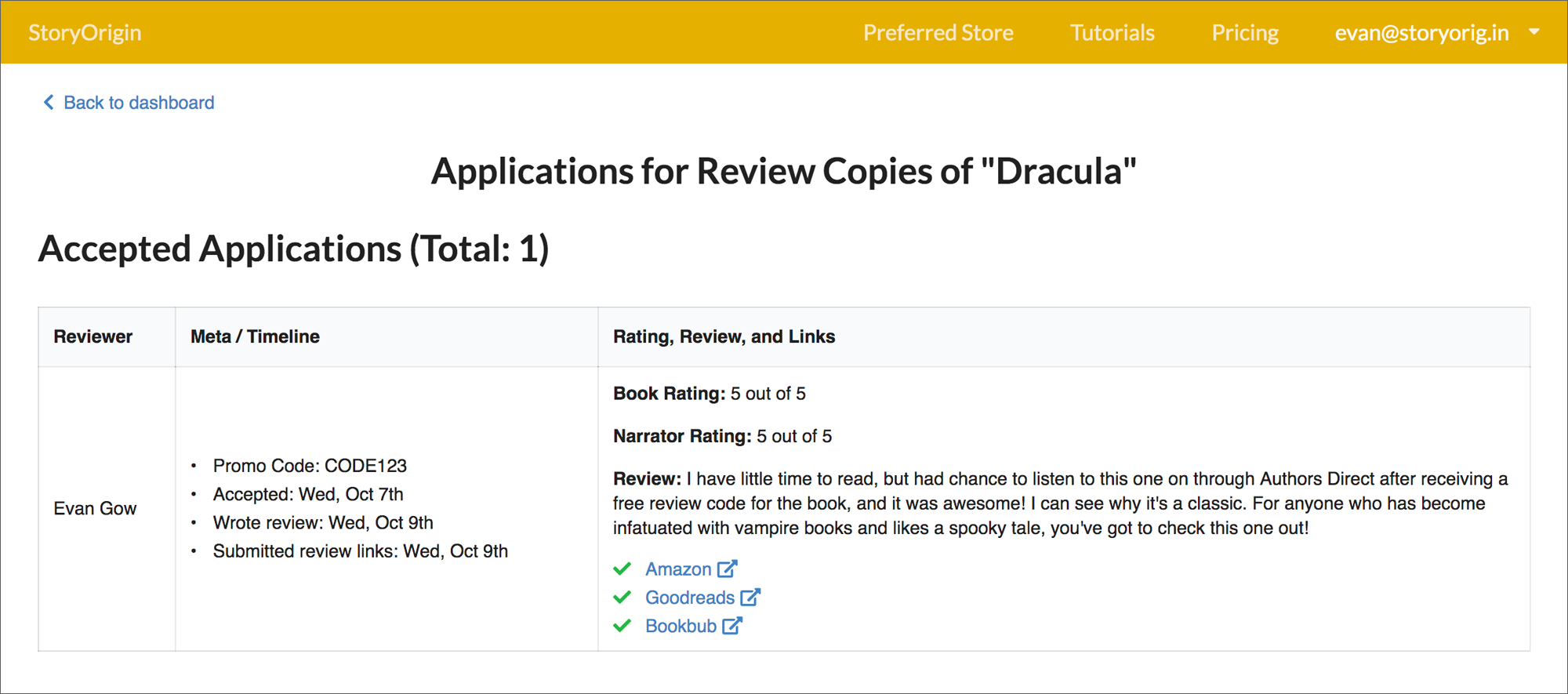 We're excited to see new tools emerge to help authors get reviews and exposure for their audiobooks. You can find or generate your Giveaway Codes right in the Findaway Voices website (everyone who distributes with Findaway Voices gets at least 30). Read more about recent improvements to Giveaway Codes here.
Want to give it a try? StoryOrigin made a helpful in-depth tutorial. Check it out here.